This is how Samsung's round Gear smartwatch apps will look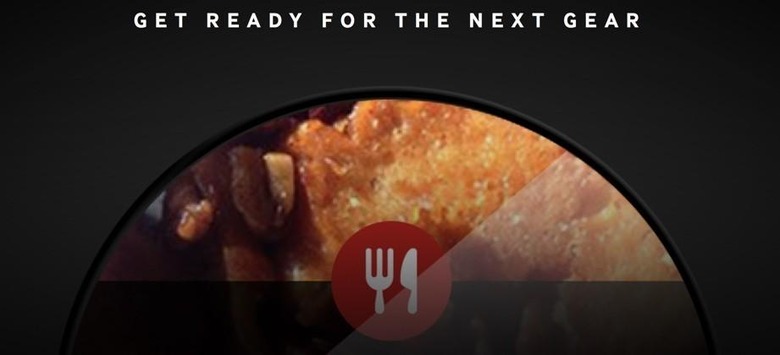 We may receive a commission on purchases made from links.
We all had a really good idea Samsung's next smartwatch would be round, but the release of their SDK confirms as much. In letting loose the SDK for Developers (in 'early access' mode), Samsung is enticing more to jump on their Tizen-for-wearables bandwagon. From the SDK, we know Samsung is planning to support a 1.65-inch circular display at 320 x 320 resolution, with a pixel density of 305 ppi. That makes it the most visually brilliant Samsung smartwatch so far.
As for actual brilliance, that's subjective.
What Samsung appears to be doing is taking full advantage of screen real estate; a positive for those who were let down my Moto 360's 'flat tire' screen. It's actually centric to the experience — several screenshots show things like timers or mobile data usage hugging the sides of the display.
Are you ready for the next Gear? #SamsungGear #GearSDK http://t.co/jPaV742qLG pic.twitter.com/PhZZYOpuoN

— SAMSUNG DEVELOPERS (@samsung_dev) May 8, 2015
We also see that Samsung is making use of the bezel casing, where we see a hand turning the actual hardware to fiddle with settings in apps on-screen. That's a bit like Apple Watch's Digital Crown, which lets us navigate and toggle through settings without touching the screen. It's not known if there is any method for 'clicking' through apps or screens with Samsung's off-screen hardware, though.
Keep in mind that everything we're seeing are mock ups. Samsung hasn't yet given us a peek at an actual round smartwatch app. We don't even know the name of their incoming round watch; internally it's Project Orbis, and we've heard they'll launch it as Gear A.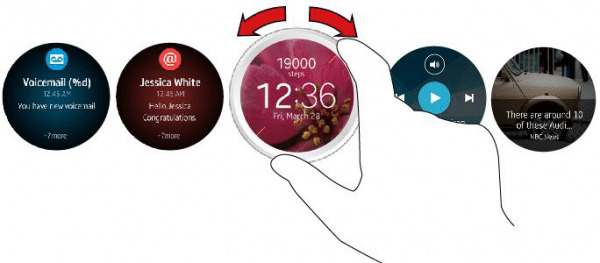 So far, Samsung does have partners for their Gear ecosystem. CNN and Yelp are the two most notable launch partners for Gear, while Baidu, Apposter, and FidMe round out those Samsung is known to be working with.
It's still early days for a round Gear smartwatch, but some are expecting it to launch at IFA in Berlin later this year.
Source: Samsung
More: SamMobile