This is BlackBerry Passport (and yes, it really is that shape)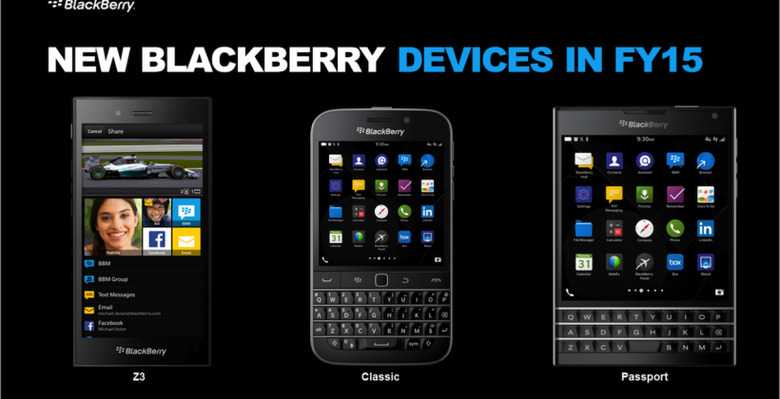 BlackBerry warned us it had something odd coming, and this is it: the unusually proportioned BlackBerry Passport. Snuck into BlackBerry's latest financial results presentation – where the company announced a smaller-than-expected loss for the most recent quarter – the Passport has a 4.5-inch 1440 x 1440 resolution display that's square, not rectangular.
Now, square screens on BlackBerry phones aren't new – the BlackBerry Q10, for instance, has one – but they're usually a lot smaller than the whopper on the Passport. In fact, the Q10's display is just 3.1-inches diagonally.
With a 4.5-inch screen, the BlackBerry Passport is in fact broader than Samsung's hefty Galaxy Note 3 phablet, which is 2.79-inches across versus the Canadian handset's roughly 3.18-inches. The iPhone 5s is positively demure in comparison, its 4-inch display just 1.96-inches wide.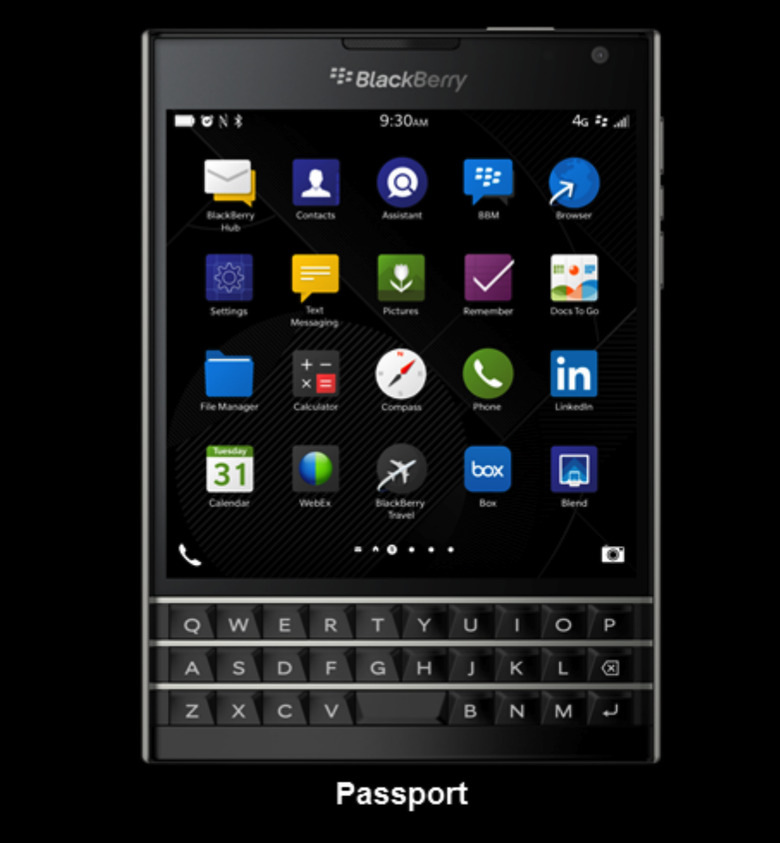 Back when the phone was first teased, there was speculation that the form factor would demand an on-screen keyboard, but BlackBerry has persevered and given the Passport a physical QWERTY.
It's wide but relatively shallow, condensing what would normally occupy two rows on a regular keyboard-toting BlackBerry to just one on the Passport, and sandwiching the spacebar in-between the "V" and "B" keys.
Thanks to a recent deal with Amazon, the Passport will also get to run Android apps downloaded from the retailer's Appstore. How they'll look on the 1:1 aspect ratio remains to be seen.
Other specifications are yet to be confirmed, though BlackBerry said that it would spill everything when it launches the Passport at a UK event in September.
VIA MobileSyrup
SOURCE BlackBerry