This iPhone camera rig adds pro-audio to your mobile studio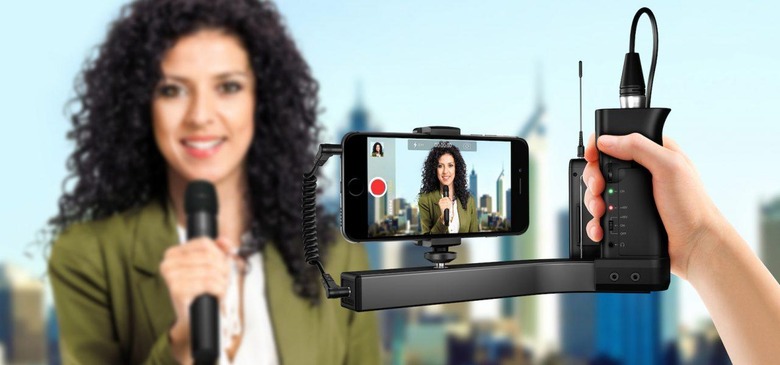 Your smartphone's camera may be up to shooting a Hollywood-rivaling movie, but its microphones probably aren't, but a new camera rig promises to make the most portable studio broadcast-ready. IK Multimedia's iKlip A/V is not only a mount for your phone – or, for that matter, your DSLR camera – but has an integrated microphone preamp with phantom power to improve the sound in your videos.
The phone attaches courtesy of a standard screw mount and a removable holding bracket that grips your phone. If you want to use a camera instead, you can remove the smartphone bracket.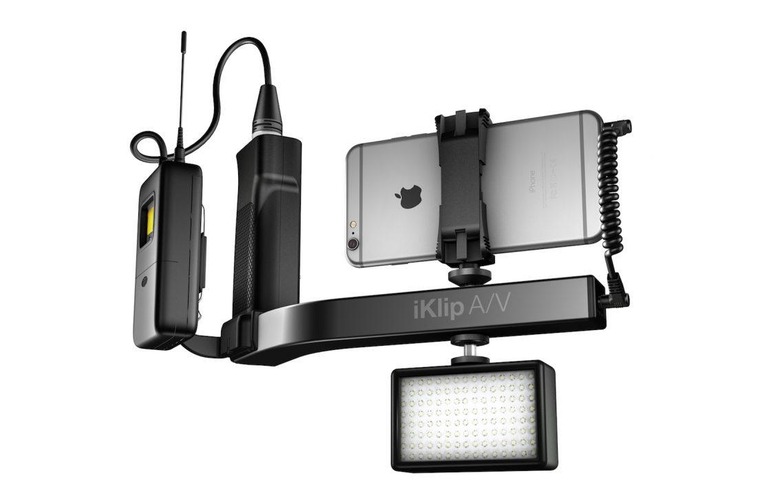 In the grip there's a battery compartment for two AA batteries, which can provide up to 6mA of phantom power (20 Hz to 20 kHz +/- 1.5dB) for around twenty hours. If phantom power is turned off, they'll run the grip for around sixty hours, IK Multimedia says.
There's a headphone output and an XLR input on the grip, along with a 3.5mm audio input/output socket into which your phone connects, and gain control is adjustable. You also get support for a wireless receiver, with a mount designed to hold a radio pack on the side.
Finally, there's another tripod screw underneath the mount. That can, obviously, be used to fix the whole rig to an actual tripod, but if you're happy working by hand, you could use it to hang a battery-powered light or another accessory.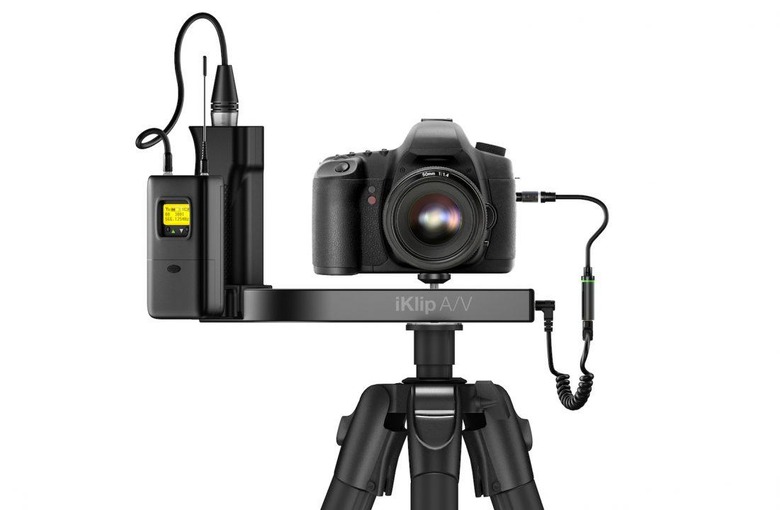 That might include an external audio recorder, if you'd rather rely on a separate store for sound or, alternatively, if you're using a camera such as a GoPro which lacks a 3.5mm audio-in socket.
While it might sound strange, relying on a smartphone for video, filmmakers are increasingly turning to the convenience and immediacy of their iPhone over bulkier, more expensive cameras.
The makers of Sundance hit Tangerine, for instance, recorded the entire feature using a handful of iPhone 5S phones, while iPhone 6 was the camera-of-choice for a recent indie hit.
With the rise of 4K recording across both iPhone and Android devices, not to mention improvements in digital image stabilization and, on some phones, the availability of optical stabilization, filmmakers and news crews alike have discovered bulky systems aren't necessarily the must-have they once were. iKlip A/V is available now, priced at $179.99.
MORE IK Multimedia