This GTC4Lusso is Ferrari's idea of a practical family car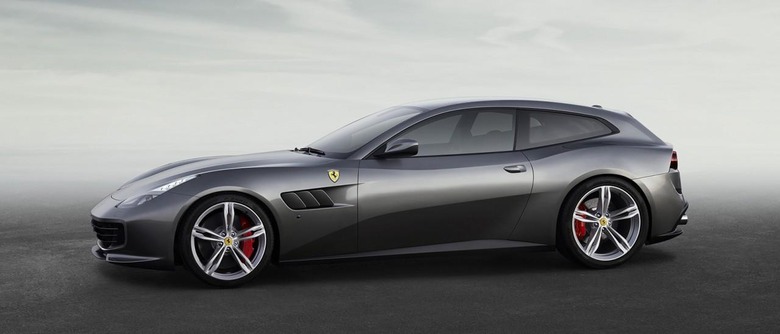 A 12-cylinder Ferrari might not be the obvious choice for a family car, but the Italian supercar company believes it might have a four-seater wildcard. The Ferrari GTC4Lusso combines its odd name with some fairly awkward proportions, but that shooting-brake style rear is vital to accommodate the 2+2 cabin that a grand tourer needs.
Ferrari describes it as "almost fastback-like" though it's probably safest not to harbor any great ambitions of fitting passengers other than children and diminutive adults in the rear. If you think it looks familiar then you're not mistaken: the GTC4Lusso is actually the refresh/replacement to the Ferrari FF.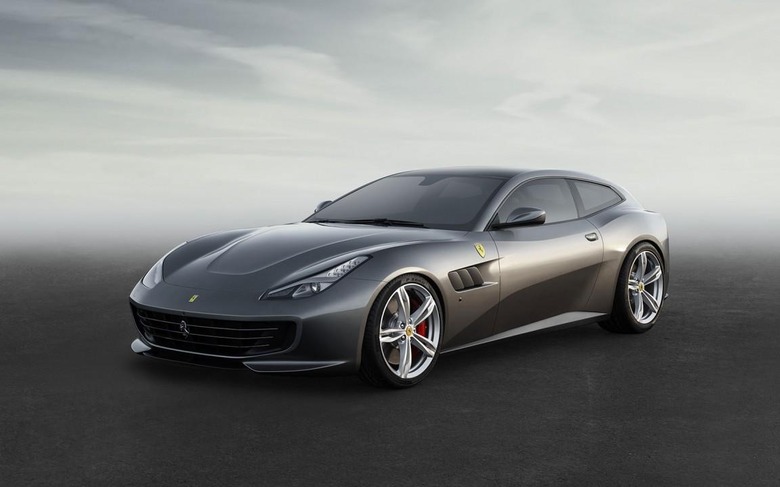 Like the FF before it, the magic kicks off under the hood. There, you find a 6.2 liter V12, tuned for a performance increase to 680 horsepower and 512 lb-ft. of torque.
Maximum torque kicks in at 5,750 rpm, but Ferrari says that 80-percent – or more than 400 lb-ft. – is available from just 1,750 rpm. Like the FF, there's a seven-speed, dual-clutch transmission.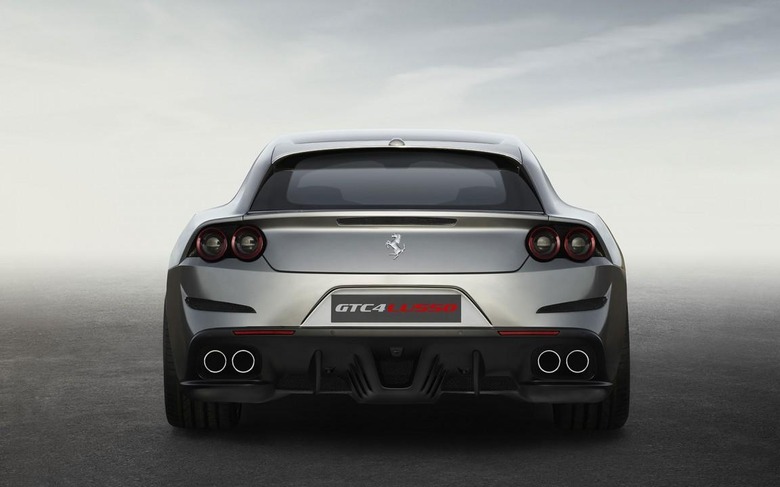 Keeping it all on the road is Ferrari's own all-wheel-drive 4RM Evo system, now up to v4.0 of the Slip Slide Control traction. New with the GTC4Lusso is integration of both with the rear-wheel steering.
Maximum speed is 207 mph, while the 0-62 mph run takes a mere 3.4 seconds. It shouldn't be too ostentatious in traffic, either, with Ferrari calling out its "all-encompassing harmonious purr" at lower speeds.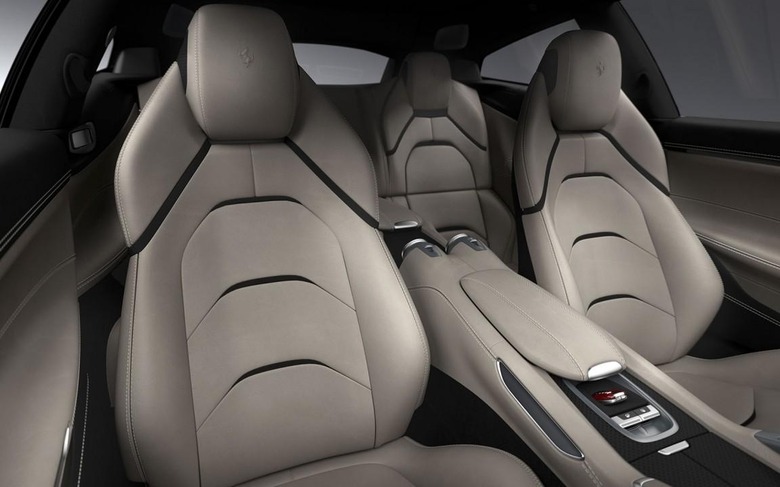 Inside, think luxe leather cocoon. The big leather seats are separated by a center tunnel that spans the full length of the cabin, and into which are set the rear HVAC vents and controls. A glass roof helps keep things airy, despite Ferrari actually lowering the roofline compared to the FF.
The driver, meanwhile, gets a new, smaller steering wheel. A 10.25-inch touchscreen in the dashboard debuts Ferrari's new infotainment software, which revamps the navigation and entertainment systems. CarPlay is still included.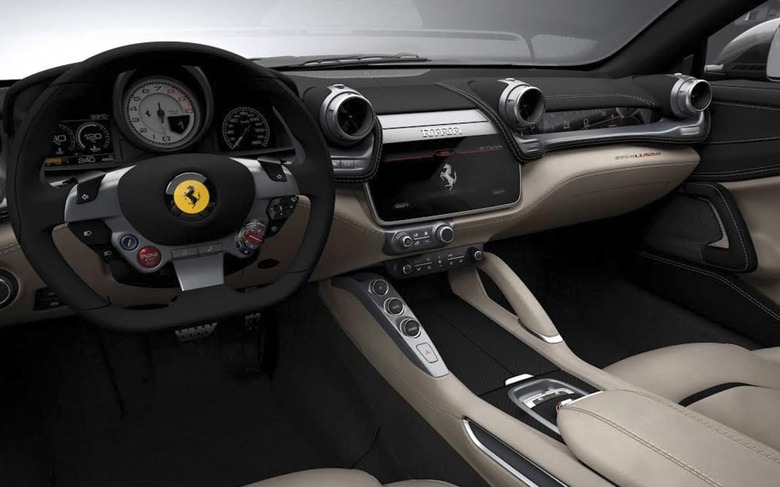 Ferrari's pitch with the GTC4Lusso is that it's the ideal form of transport for those wanting to cover long distances with their family in tow, but who refuse to sacrifice sporting credentials and trade in their coupe for an SUV.
That's something most definitely not on the company's roadmap, with bosses saying that while production is set to rise, Ferrari won't be following rivals like Bentley and Porsche into embracing big, upright off-roaders.
NOW READ: Ferrari goes it alone
Ferrari plans to give the GTC4Lusso its official debut at the Geneva Motor Show in a few weeks time. Pricing is yet to be confirmed at this stage, though with the FF starting out at around $300k, and the improvements in this particular revamp, it's not hard to imagine the new car being even more expensive.
MORE Ferrari