This flip phone may have the Galaxy S6's camera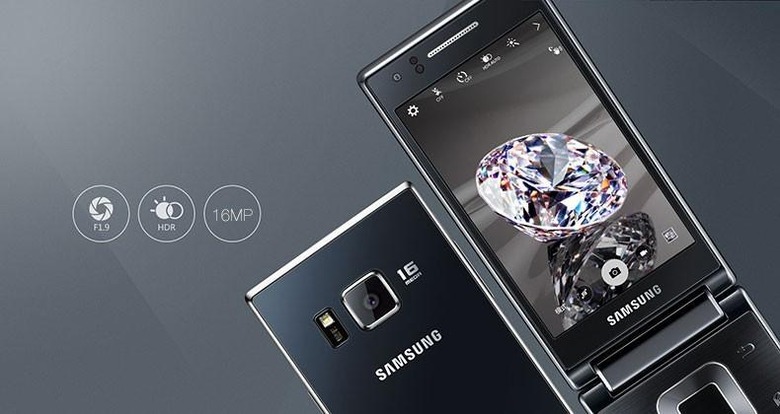 This week Samsung has revealed the G9198 dual-screen Android flip phone, a smart device with a bland name. While smartphones with flip-screens like this aren't all that uncommon in China, this device has something special going for it. This device has a 16-megapixel camera at its back with F1.9 lens with autofocus and LED flash. This could very well be the same camera array already present on the Galaxy S6. If only this device were prepared for launch in the United States! But alas, it's trapped across the sea.
This smartphone also has a set of 3.9-inch 768 x 1280 Super AMOLED displays. Inside is a hexa-core Qualcomm Snapdragon 808 (1.8GHz ARM 57+ 1.4GHz ARM A53) processor with Adreno 418 GPU, and down below is a standard T9 keypad. It's a flip phone with a touchscreen, and it's running Android.
Have a peek at what the Galaxy S6's camera is capable of in our Galaxy S6 photo gallery.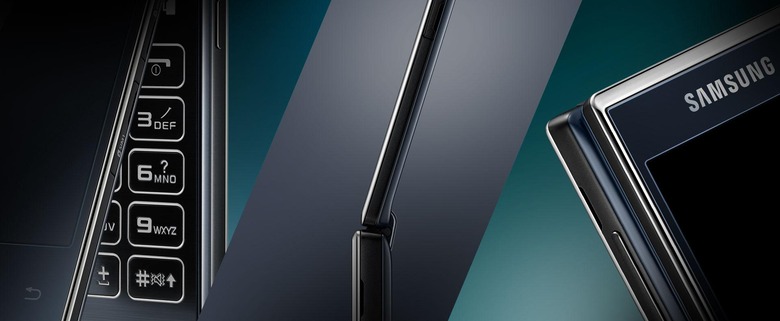 This device has dual-SIM capabilities and a 5-megapixel camera inside for all your front-facing camera needs – selfies, if you prefer. The phone is very light at 200-g and comes in at 120.3 x 61.2 x 16.3mm closed. You'll be able to run with 4G LTE, 3G, and WiFi 802.11 a / b / g / n / ac (2.4 +5 GHz) – with bands compatible with China-based networks.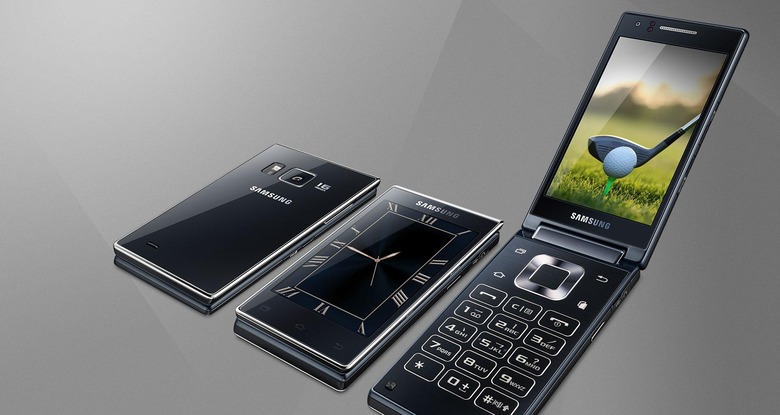 This device also has Bluetooth 4.1 with Bluetooth Smart capabilities as well as both GPS and GLONASS. Inside the base is a 2020mAh battery.
While we have no clues on pricing as of yet, this device will be available later this month in China in any color you like, just so long as it's blue. Let us know if you'd consider this device if it popped up in the United States.