This crazy 2018 Mustang detail proves just how obsessed Ford is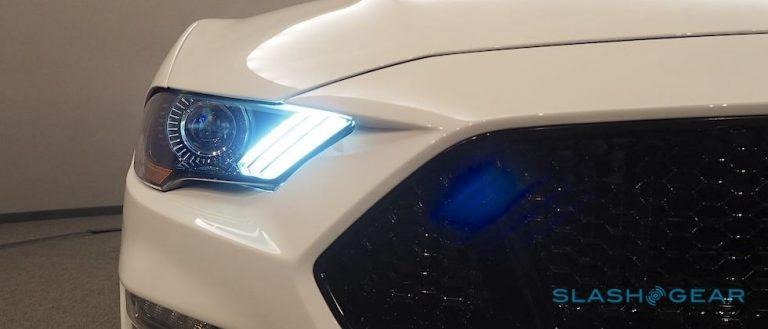 The Mustang may be more than fifty years old, but Ford is just as obsessed with its iconic muscle-car as ever, as one crazy detail of the 2018 Mustang demonstrates. Getting its biggest design refresh since the sixth generation car back in 2015, the new Mustang GT is leaner and meaner, borrowing styling cues previously possessed only by more extreme versions like the Shelby GT350. However, there's a more unusual inspiration for one new dashboard feature.
That's the starter button, and Ford's engineers and designers turned to the car's animal namesake for their latest bright idea. Unlock the 2018 Mustang and get inside, and the starter button begins pulsing in red. What you might not realize – unless it's pointed out to you – is that its rate of pulsing is the same as the average resting heart beat of a mustang pony.
That's approximately 30 beats per minute, though it's where the similarity between car and horse stops. Once you hit the button, after all, you're looking at anything from a new 2.3-liter four-cylinder EcoBoost engine through to a revamped 5.0-liter V8. Ford isn't sharing power numbers quite yet – they'll come later in the year, when the 2018 Mustang hits dealership forecourts – but the 5.0 V8 is said to be the most powerful in a production Mustang GT to-date.
The idea of matching a control – or even just a small detail on a control – to a horse might sound bizarre, but it's a sign of just how seriously Ford is taking the refresh of the 2018 car. The Mustang invariably offered plenty of driving entertainment per dollar; now, the cabin is rising to the challenge, both in design and technology. Nowhere is that more evident than what the driver sees right in front of them.
For the 2018 model year, the Mustang can be specified with a brand new, 12-inch customizable instrument cluster. Replacing the analog dials and small LCD with a full-width, all-digital display, it can show a variety of different layouts depending on how you're using the car. On track days, for instance, you could call up a big tachometer and gear-shift indicator lights. For road use, a larger speedometer and more information from the SYNC 3 infotainment system might be preferable.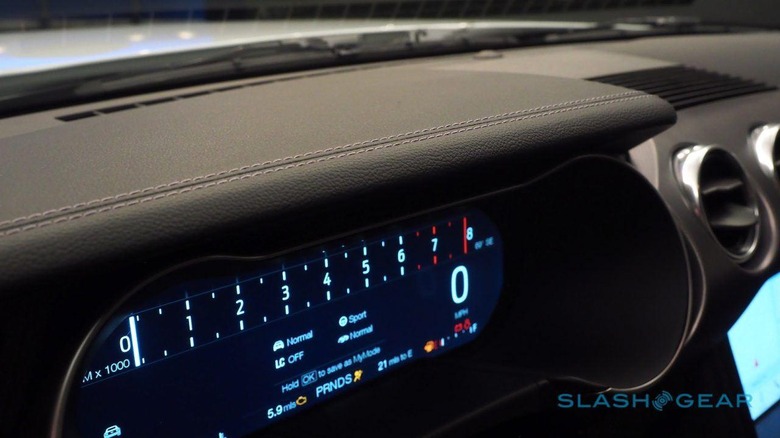 NOW READ: Photos don't do the 2018 Mustang GT justice
All of those settings – which extend to color scheme and more – can be saved and linked with different drive modes. So, if you change the MyMode driver settings, not only will the engine, steering, and transmission be customized, but the instrumentation too. Ford has also used higher quality plastics in the dashboard, including more soft-touch materials where your arms and hands typical come into contact with the car.
Figure on being able to hit that heartbeat starter button in the fall of 2017, when the 2018 Mustang arrives at dealerships.