2018 Ford Mustang puts customization front, center, and inside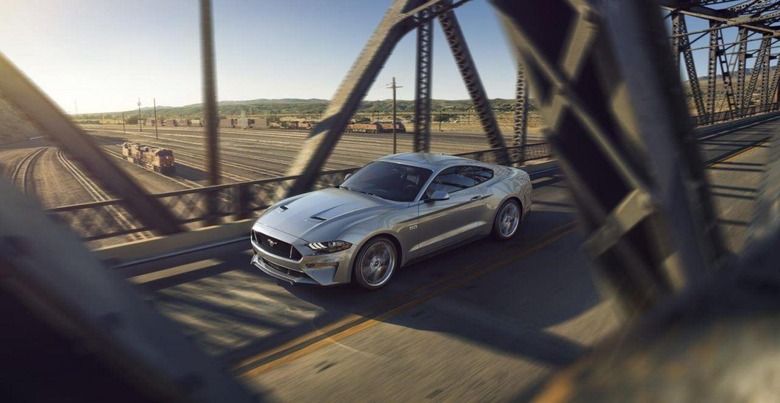 The Mustang is one of the most iconic cars in the world and, of course, is Ford's pride and joy. So naturally, when you own one of these prized coupes, you want to really own it and make it yours, leaving your personal mark, so to speak. While we are probably still ages away from mass-produced highly customizable cars, Ford is going to offer Mustang fans a compromise. With the new 2018 Mustang coming out later this year, buyers will be able to choose from a new range of colors, a dozen wheel options and, inside, their own personalized instrument cluster.
That last bit is thanks to the 2018 Mustang's new 12-inch, all-digital dashboard screen. The display offers three different views, one for normal, another for sport, and a last one for track. For each view, you can personalize everything you see and then, courtesy of Ford's intelligent MyMode feature, the system remembers all those settings, including suspension and steering, to reload them on your next drive.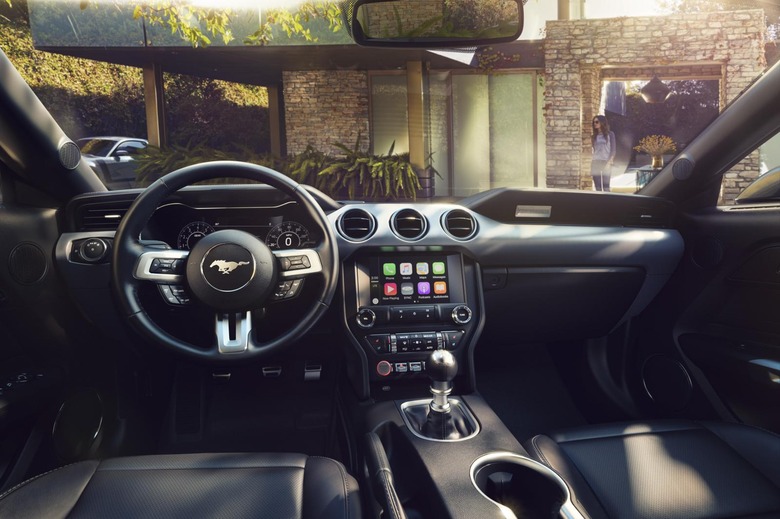 The freedom of choice extends to the outside, with a choice of twelve alloy wheel designs and three new exterior colors. One of them, Orange Fury, seems aptly named. In addition to the new Mustang's lowered and redesigned hood and fascia – already proving controversial among pony car fans – an all-LED front lighting, a first in any Mustang, the car looks like a themed prop from Kill Bill.
Carrying on the tradition of performance, the new Mustang offers a line-up of new engines and new transmissions. Don't let the displacement fool you, since Ford says the new 2.3-liter four-cylinder EcoBoost engine trumps the soon to be retired 3.6-liter V6. For those who want an even bigger roar, meanwhile, the newly reworked 5.0-liter V8 promises the most power in a production Mustang GT ever. That's all thanks to Ford's dual-fuel, high-pressure direct injection and low-pressure port fuel injection, applied for the very first time on a V8 engine. Speaking of roars, an all-new active valve exhaust system is an optional add-on to the Mustang GT, making the car roar like a lion or purr like a cat at your discretion.
Both engines' manual transmissions have been upgraded for better torque, and the V8, in particular, now sports a twin-disc clutch and dual-mass flywheel. Opt for the new 10-speed automatic, however, and Ford is boasting of shorter shift times and fewer friction losses.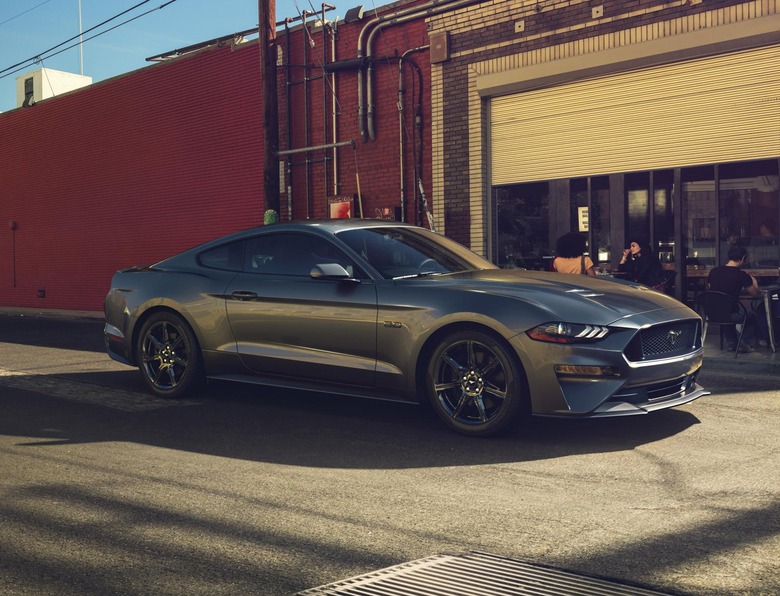 No car these days would be without the trappings of modern technology, and this year's new Mustang is no different. In addition to the advanced, customizable instrument dash, the car also gets Ford's latest driver-assistance technologies, like a new Pre-Collision Assist with pedestrian detection, distance alert, lane-departure warning, lane-keeping assist and Driver Alert System. For the first time, the Mustang supports remote lock, locate, and starting the car using a smartphone and the Ford SYNC system.
Ford says the 2018 Mustang Coupe will go on sale in North America sometime this Fall, with further details such as pricing expected closer to launch.