This Astonishing Rolls-Royce VISION NEXT 100 Concept Is Sublimely Crazy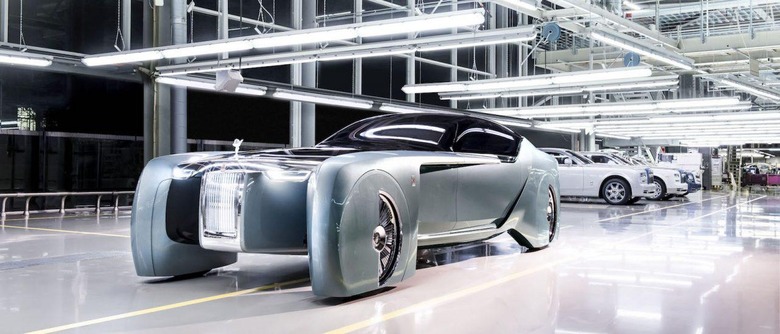 The Rolls-Royce of the future will be an astonishing, autonomous, space-age coupe worthy of Minority Report, at least according to the brand's new VISION NEXT 100 concept. Latest in owner BMW's look ahead to the next century of automotive design and technology, the striking Rolls-Royce 103EX VISION NEXT 100 is certainly the most dramatic of the cars we've seen so far.
In fact, if you associate Rolls-Royce – like many do – with moderately conservative aesthetics, you're going to be shocked. The 103EX keeps the length of the Phantom Extended Wheelbase, a massive 19 feet long and 5 feet high, despite missing some doors, but the marque's more familiar aspects like the Pantheon grill and Spirit of Ecstasy get an upgrade.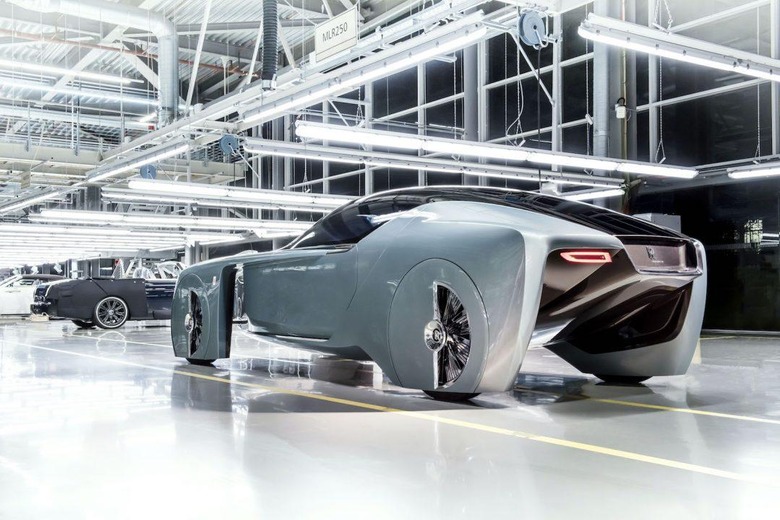 "With the Rolls-Royce VISION NEXT 100 we were mindful not to dwell on the past," Giles Taylor, director of design at the company, explains. "We wanted to be as innovative as possible and at the same time transcend the design history of the marque."
So, there are laser headlights, a darkened glass canopy, and a larger Spirit of Ecstasy made of hand-crafted glass. The lower half of the car uses a new "Crystal Water" color scheme that Rolls-Royce says lightens the design and gives it a sense of motion even when parked.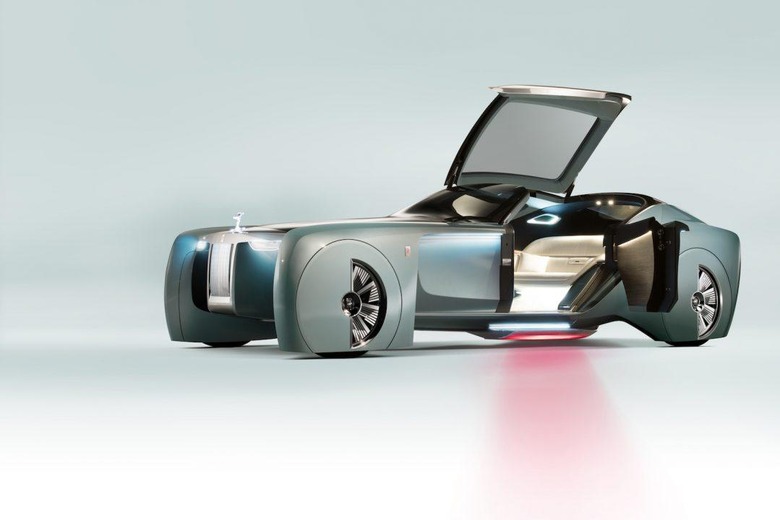 28-inch tall wheels, ethereal mood lighting onto the road around it – including a virtual red carpet – and a door fit for a movie star round out the most striking concept car from the automaker in years. The canopy lifts up allowing the occupant to stand fully, while also being protected from any rain, and then the door and a fold-out step swing out simultaneously.
Inside, there's Macassar wood panelling alongside OLED screens, together with a "floating" sofa and a deep-pile ivory wool carpet hand-woven in London, UK.
What there isn't, though, is a chauffeur. In Rolls-Royce's vision of the future, a human driver is replaced entirely by "Eleanor", an artificial intelligence that not only takes responsibility for getting from A to B, but acts as a personal assistant too.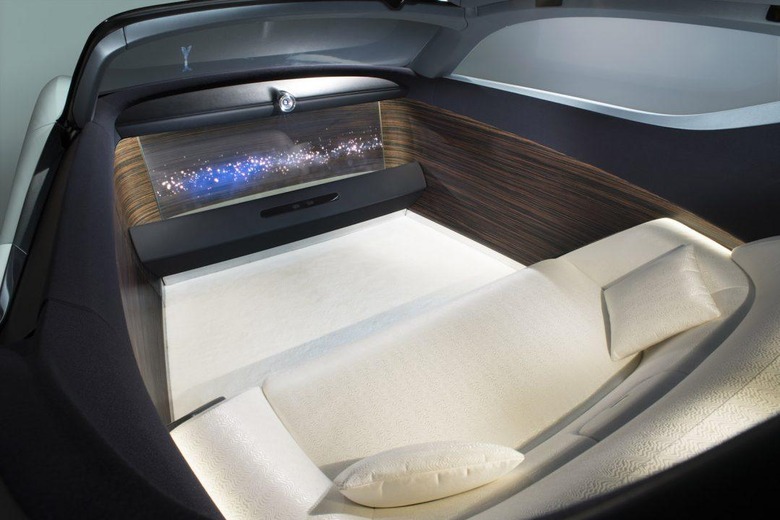 That might involve help with itineraries and scheduling, as well as appointment assistance, but also sees the virtual driver bring the car around from the garage to the front door automatically.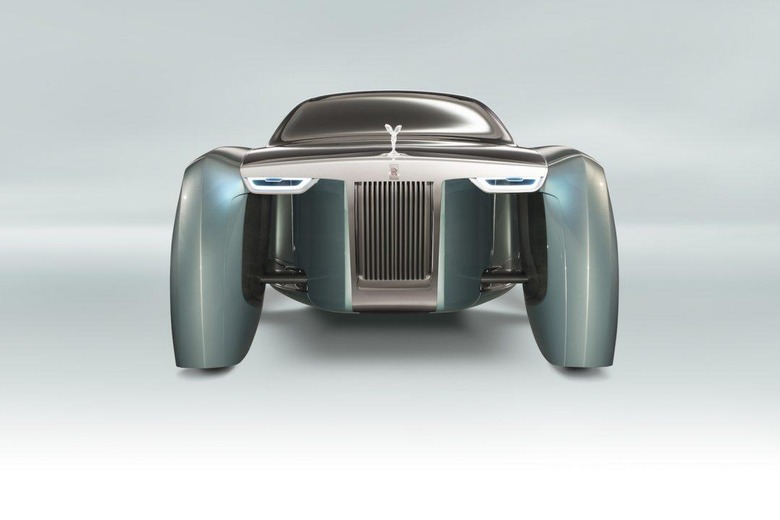 As for power train, Rolls-Royce isn't making too many predictions there, only assuming that V12 gasoline engines probably won't be so prevalent in a hundred years' time. Instead, there'll be a silent, zero-emission drivetrain and advanced suspension, the marque says.