This all-electric Corvette set a new EV speed record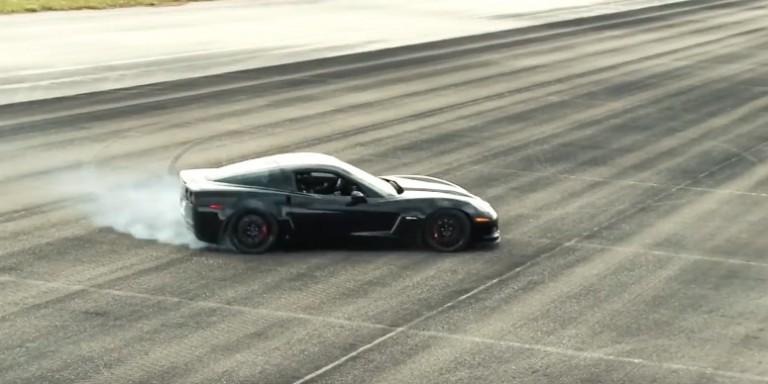 The 2006 Z06 Corvette you see here was recognized recently for setting a new world record for the fastest street-legal all-electric car. Now, before you scratch your head wondering when Chevy produced an electric version of their flagship sports car, know that this isn't the everyday Corvette. Dubbed the GXE, it's a heavily-modified version from automotive startup Genovation, which is known for producing powerful electric motors and batteries.
This prototype GXE the company built features over 700hp and some 600 foot-pounds of torque, making it an EV that even Tesla would have trouble standing up against. As the video below of Genovation's speed run shows, the car reached 186.8mph with seemingly little effort.
The speed record was set at Florida's Kennedy Space Center in February, with the International Mile Racing Association making it official. Genovation notes that they reached the record speed on just the first day of testing the GXE, and that they expect to top it in the near future.
The thing is, if Genovation doesn't top that speed, someone else is likely to anyway. A number of electric car startups are promising to launch all-electric supercars that can reach 200mph, if not top it. This includes Rimac, with its recently announced Concept_One, as well as Faraday Future, which made waves at CES this year with the FFZERO1 concept. Either way, it's nice to see the impact EVs are having on the auto industry, well beyond the everyday 4-door sedan for consumers.
SOURCE Genovation Cars