The automotive world may have largely forgotten, but five years a little-known company called Rimac first unveiled its Concept_One, an all-electric "hypercar" boasting of 1,088 horsepower and a top speed of roughly 220 mph. Well, Rimac is back, and they've announced that the first of eight final production models will officially be unveiled at the Geneva Motor Show in March. It's been a long wait, but it looks like the auto startup from Croatia has finally arrived.
The Concept_One is said to be the world's fastest electric vehicle, and there's even enough tech involved to give Tesla a run for its money. With all-wheel-drive and a 8,450-cell battery pack providing the power, the is capable of 0 to 62 mph in just 2.6 seconds, in addition to reaching 124 mph in a quick 6.2 seconds.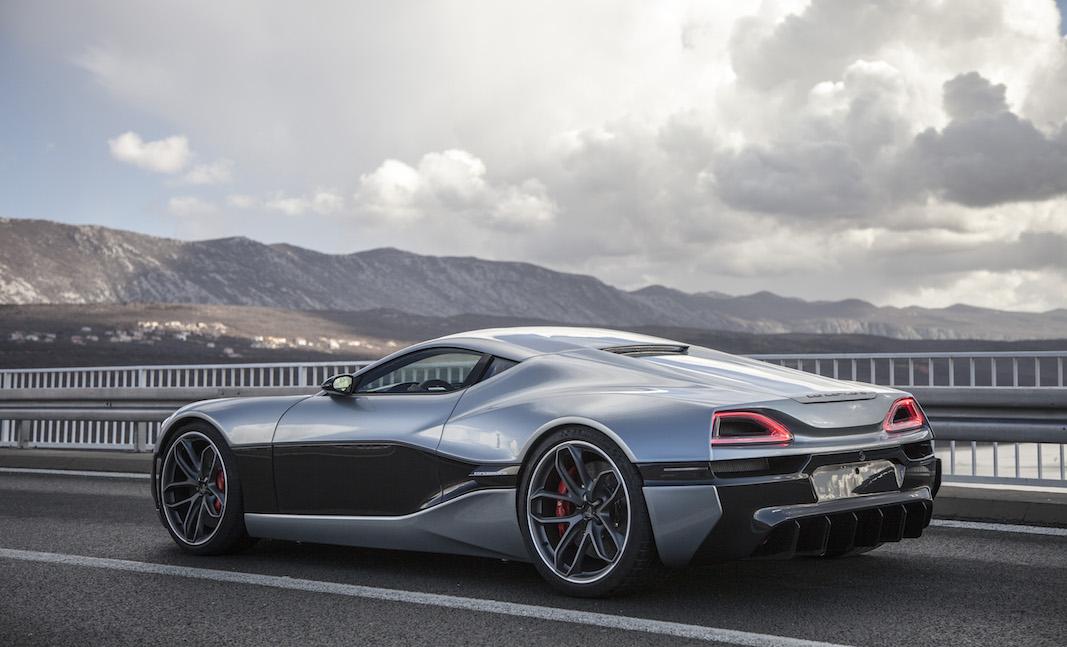 Rimac says the car features its all-wheel torque-vectoring system, which pairs an engine with each wheel not only for more power, but better control and weight distribution as well. And while the Concept_One may look like a supercar built to win races, it features comfort and control driving modes, in addition to track and drift modes, of course. This should offer at least some semblance of practicality while driving on everyday roads.
A final price hasn't been confirmed, but it's expected to be in the ballpark of $1 million. That figure begins to make a bit more sense when hearing just how much of the car has been hand-built in-house by Rimac. Everything from the interior down to the batteries are made with original, bespoke components. Speaking of the cabin, drivers will find a large central touchscreen, and more than enough carbon fiber and aluminum.
As the first production model, the Concept_One that will be shown at Geneva is said to be going to Rimac's first customer. The company hasn't said exactly when the following the seven models will be built or how they can be purchased, but a million dollars, it's safe to say they'll be snatched up before any of us get a chance.
SOURCE Rimac