Exclusive: Faraday Future prototyping 5G with LeTV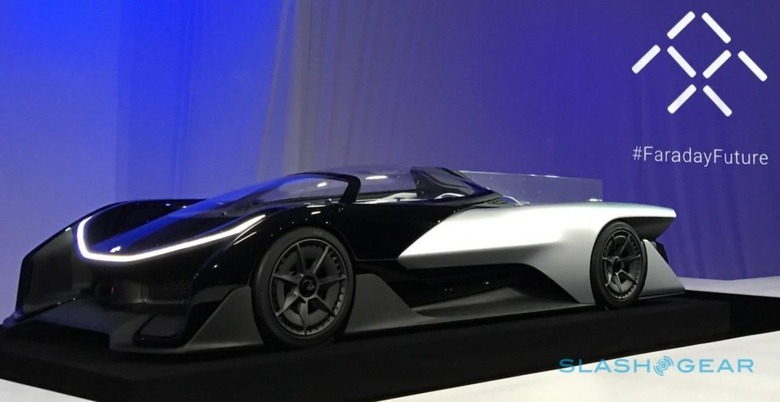 LeTV, the Chinese online entertainment company backing California-based electric vehicle maker Faraday Future, has begun prototyping with 5G networks, a move suggesting Faraday could be the first automaker to experiment with next-generation in-vehicle connectivity.
That's according to a source who visited LeTV's operations in Beijing, where it is known as the Netflix of China. Inside a stationary vehicle, the source experienced a 5G proxy that worked 50 times faster than normal network speeds.
"They're prototyping it," the source told SlashGear. "But realistically that isn't possible in a vehicle – or anywhere – for another four years."
The 5th generation wireless system will allegedly be able to download a two-hour movie in eight seconds, compared with six minutes for 4G.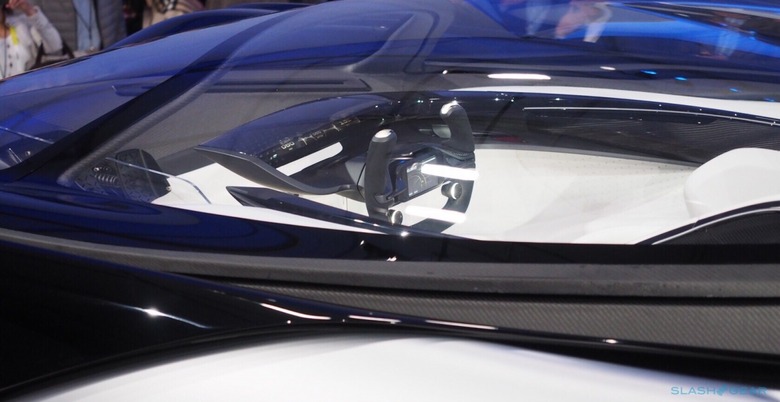 Network speed will become increasingly important to automakers as they race to reimagine the car as a computer on wheels, possibly pitching telematics and infotainment capabilities to future customers instead of horsepower and fuel economy.
But analysts say it is difficult to begin prototyping without a standard, which is decided upon by international regulatory bodies.
"We are expecting the commercial launch of 5G won't occur until 2020," said Stephen Entwistle, a vice president at Strategy Analytics. "This expectation is based on the history of progress of 3G and 4G from standards discussion, formal setting dates and then actual commercial implementations."
Entwistle said telecom vendors such as Ericsson and Huawei are currently doing proof-of-concept work with 5G.
NOW READ: This is the Faraday Future FFZERO1
Nick Sampson, FF's senior vice president of research and development, did not confirm in an interview with SlashGear at the Consumer Electronics Show that the company is prototyping 5G. "What you're looking at is probably the first cars would be 4G but then you'd be able to update it," he said.
Sampson, who said FF's first car may be only two years from production, said he sees a day when vehicle power is measured not in miles-per-hour but in gigahertz. "Instead of asking how fast it goes, we'll be asking 'What's its download speed?'"