Acura is taking the 2017 NSX supercar to Pikes Peak, complete with a high-tech all-electric prototype version that could one day revolutionize racing. The Japanese firm will have three cars in total at the Broadmoor Pikes Peak International Hill Climb on June 26, the regular NSX making its North American racing debut at the same time.
One of those NSX will be competing in the Time Attack 1 class, with a variety of customizations from the road car. Building on the twin-turbo V6 and trio of electric motors, there'll be a custom high-flow racing exhaust along with some chassis dieting to cut curb weight.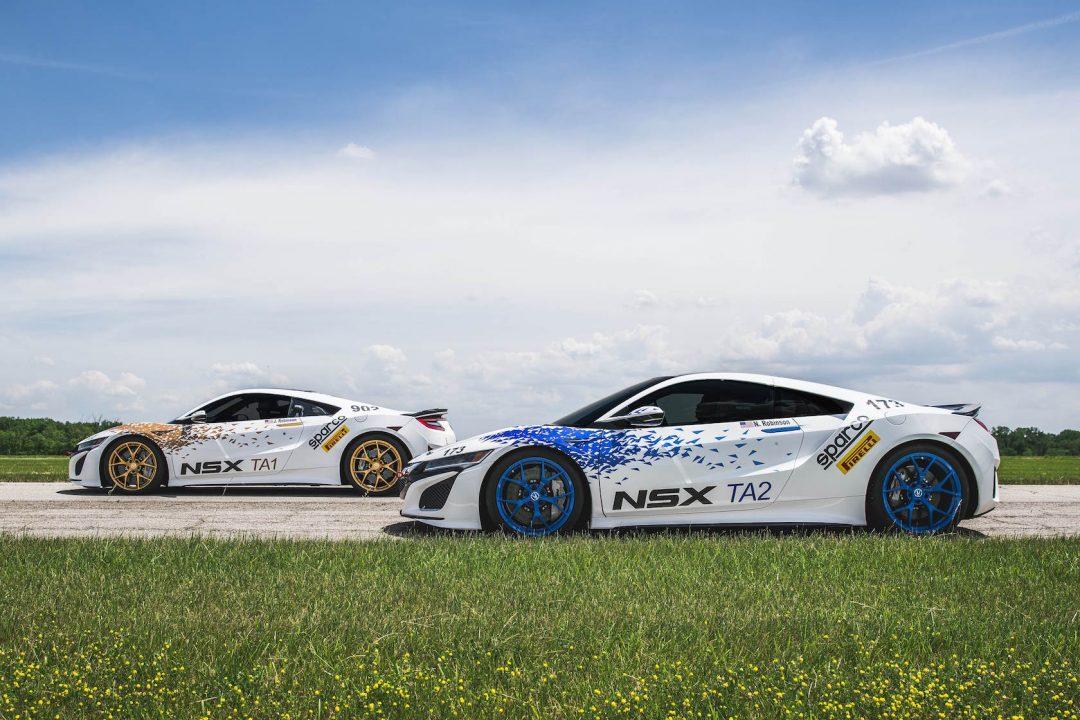 The second NSX will be as close to production as possible, with only the requisite safety equipment added in to make it race-ready. That'll be entered in the Time Attack 2 class.
However, it's the third NSX which is undoubtedly most intriguing. While it may look like its hybrid siblings, in fact it's fully electric, and uses a newer version of the incredible "4-Motor Electric SH-AWD with Precision All-Wheel Steer" Honda prototype we were lucky enough to drive last year.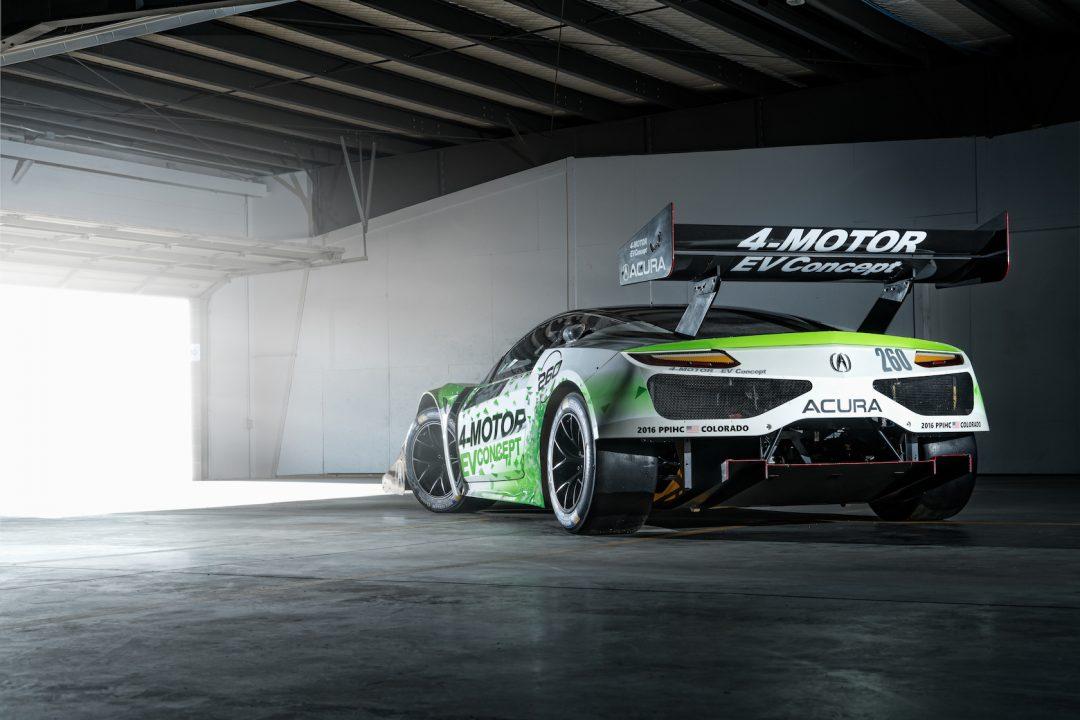 Like the CR-Z version before it, the NSX 4-Motor EV Concept ditches the gas engine in favor of a single electric motor for each wheel. That means all four wheels can be individually rotated, including at different rates, enabling Acura to do independent torque allocation.
Torque vectoring isn't new – indeed, the road-going NSX has it, capable of pushing torque to the front left or right wheels selectively – but most implementations use braking to one or more wheels to control the overall flow of power.
NOW READ: We take the 2017 Acura NSX to the track
In the 4-Motor EV Concept, however, there's no wasted torque from applying the brakes. Compared to last year's CR-Z, the new NSX-inspired car has three times the total system output, Acura says.
That seems all the more impressive when you consider that the CR-Z won the 2015 Pikes Peak Challenge Exhibition class. The man behind the wheel last year, Tetsuya Yamano, will return in 2016 to pilot the new electric prototype.
It's not the first time Acura has taken the core of the NSX and revamped it for track use. The NSX GT3 was revealed earlier this year, ditching the electric motors for an all-gasoline drivetrain – and reigniting rumors of a pared-back NSX Type-R in the process – and will make its first racing appearance sometime in 2017.