Third-gen iPod touch spotted testing the App Store?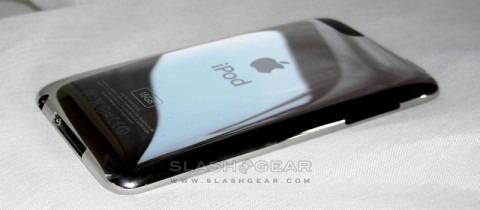 Signs of the next-gen iPod touch have been showing up in application analytics, according to Pinch Media, with several incidences of a mysterious "iPod3,1" listing turning up in software for the touchscreen PMP.  The second-gen iPod touch, currently on sale, shows up as the "iPod2,1", leading Pinch Media to assume this new record – which has been spotted in "the larger, more popular applications" for the platform – indicates that Apple is testing their next-gen hardware.
Pinch Media offer an analytics app which records usage data for developers so that they can see how many people access their software, how frequently, and with what device.  However it's also shown its worth for flagging up unannounced devices: according to the company, the "iPod3,1" listing first showed up in late April this year, but didn't appear with any great frequency until late May.
Signs of the device have been spotted in "a few dozen" apps, with nothing to connect them aside from their high popularity with users.  Apple is expected to announce a next-gen iPod touch in September, with recent rumors tipping a new camera feature for the PMP and its compact iPod nano sibling.
[via Electricpig]