ThinkGeek's first Force Friday exclusives are all household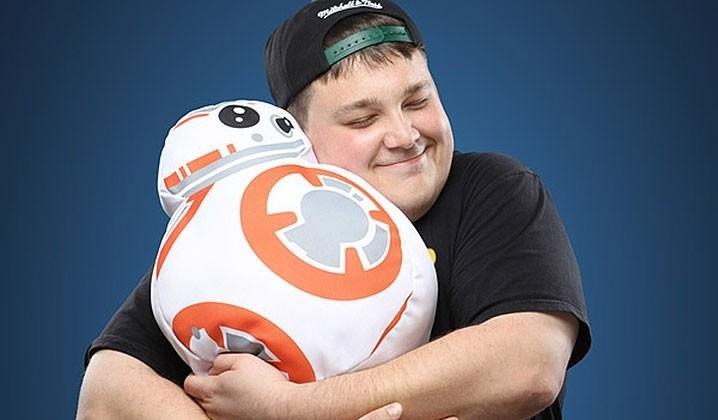 The Force is strong with ThinkGeek as they launch a number of Star Wars: The Force Awakens exclusives made by GeekLabs. The team at the lab responsible for many Star Wars ThinkGeek exclusive products have brought on a couple of BB-8 products first and foremost – a big ol' pillow and a serving platter. One is made for all your hugs and the other is made for snacks. You're going to need a place to put your dip, after all.
A number of exclusives will join a BIG stash of other Force Friday releases this week at ThinkGeek – starting today. You'll find a radical "The Resistance" t-shirt with the Millennium Falcon, BB-8, and Rey's speeder on it – like you're celebrating the first teaser trailer all over again.
They've got Star Wars metal pins – so shiny. There's a "Droids" shirt where BB-8 meets C-3PO (and his new arm) as well as R2-D2. There's a set of Death Star Chip bowls – and this is a good time to remind you that not all of the new products coming to ThinkGeek are from The Force Awakens – don't worry, there's not another Death Star (as far as we know).
There's a Millennium Falcon serving platter, too – though this is the original Falcon, not the Falcon with the new dish, ironically. You'll find R2-D2 and C-3PO's bodies emblazoned upon a set of hand towels as well as a set of throw pillows. A set of original Imperial and Rebel symbol throw pillows and Darth Vader and Stormtrooper helmet throw pillows are here as well.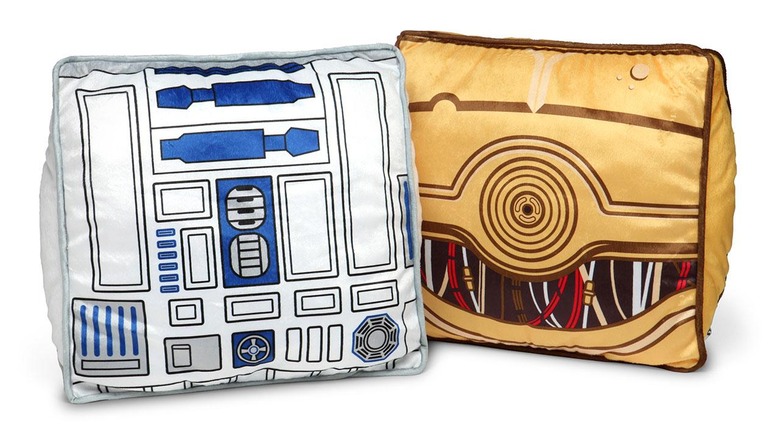 Just in case you weren't fully prepared with Star Wars bits and pieces for your lunch from the last time we showed you ThinkGeek's sci-fi lunch wares, there's a new R2-D2 bento box, too.
And well in advance of the holiday season, where making your own cookies is entirely reasonable, ThinkGeek has a set of super happy-go-lucky Star Wars cookie cutters.
Expect more from ThinkGeek for Star Wars The Force Awakens in the near future, too. And stick around SlashGear's Star Wars tag portal for more Force Friday bits and pieces!
ALSO: ThinkGeek has begun carrying the BB-8 by Sphero, too!