ThinkGeek April Fools' toys again serve as viral testing ground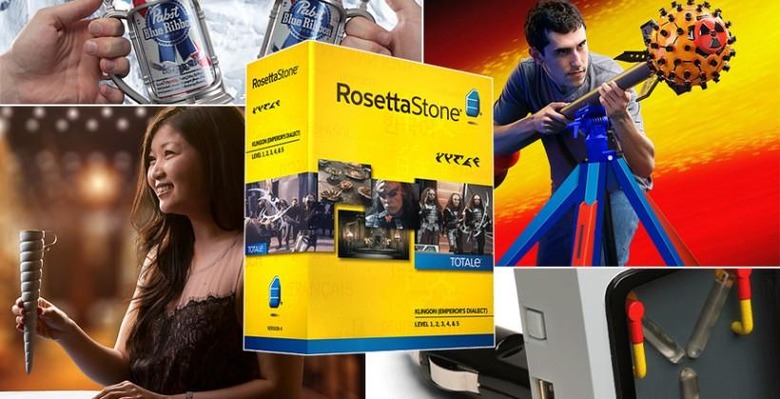 Today is the day in the technology reporting world where you mustn't believe anything anyone tells you. Today, after all, is April Fools' Day. One of the most consistently top-notch April Fools' Day collections remains hearty today, that being ThinkGeek's collection of oddities. In ThinkGeek's collection we get not only a giggle, but a chance to see these unbelievable devices and toys turn real, as well.
What you're seeing here is a selection of oddities that ThinkGeek also suggests could be made real should they prove popular enough. The folks at ThinkGeek that create their April Fools' Day joke products have become especially adept at creating devices that could potentially be real – one example being the Star Wars tauntaun sleeping bag. Having started its life as an April Fools' Day joke, the tauntaun sleeping bag proved so popular that the team worked with Lucasfilm to make it real and officially licensed.
This year ThinkGeek brings on a set of nine objects that aren't real but hold the potential for a real product in the future. Das Can-in-Stein is a skeletal object which turns your can of beer – or whatever else you happen to be drinking in a standard aluminum can – into a product worthy of your German ancestry. Also up for grabs today is a Unicorn Drinking Horn – made from the very horn of the most endangered of all equine species.
The Darkmage LED spell casting staff will have you cutting down your opponents with no less than full-sized blasting in red, black, and blue or yellow. Also in the weapons category is the NERF Nuke, a device which fires a barrage of NERF arrows all at once.
There's a laser-guided tactical necktie for all your hardcore soldier, airman, or Marine buddies in the ThinkGeek April Fools' collection this year. This tie works with durable black nylon, a D Loop, removable pouch with buckle, a molle system, and a laser pointer in a removable pouch as well. For those Trekkies in your life, there's a Star Trek U.S.S. Enterprise Flying Disc (aka frisbee).
From the halls of Back to the Future comes a Flux Capacitor Car Charger – one of the objects we'd be remiss if we suggested we didn't want. This device will charge your smartphone up as it's plugged into the cigarette lighter in your vehicle – if your vehicle still has such a thing.
Perhaps most unbelievable of all is the Mr. Beard Beard Machine. This device will help you style your beard – or grow an entirely new one – with great ease! Finally there's Rosetta Stone for Klingon. If one Star Trek object wasn't unbelievable enough, now you'll have more than you could ask for in a set of gifts for your best buddy on First Contact Day.
VIA: ThinkGeek