These JLab AirPods-rivals pack a hefty 70 hours of battery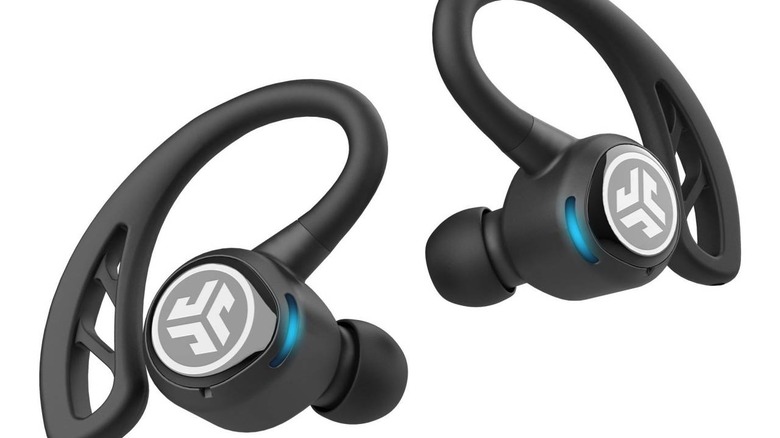 Completely wireless earbuds like Apple AirPods and Beats Powerbeats Pro are all well and good, but what if you need more than the average battery life? JLab Audio believes it has the answer, with the new Epic Air Sport promising a total of 70 hours of playtime – enough to get you from San Francisco to London seven times over.
Each earbud is good for more than ten hours of use, JLab says. The case, meanwhile, has an additional 60 hours of playback time, and recharges via USB using an integrated cable. A full charge takes around 2.5 hours. A USB output means you can use the 2,600 mAh internal battery for charging another device, too; the case charges in around four hours.
There's IP66 sweat resistance, for those wearing the earbuds while exercising – or just wanting to rinse them off afterwards – and JLab's Be Aware Audio system. That can pass through ambient noise, so that you stand less chance of being flattened by a car or truck simply because you didn't hear them coming.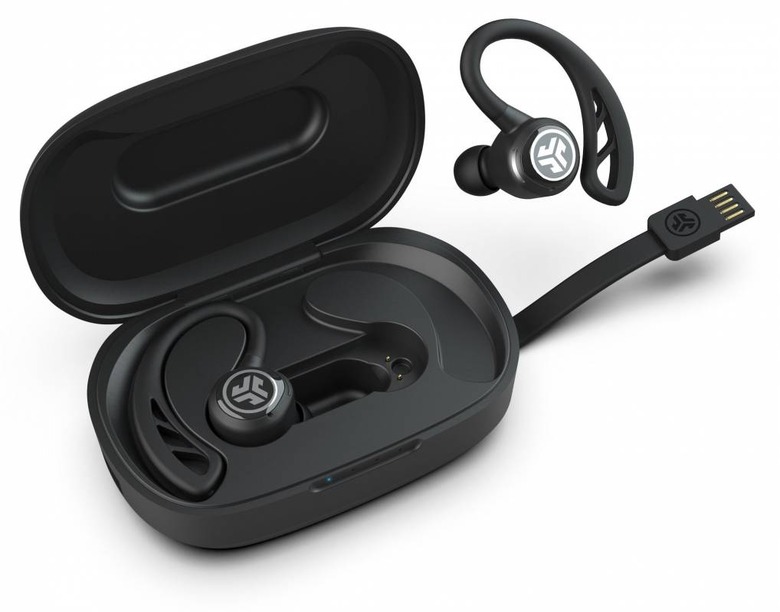 Three EQ settings are supported: Signature, Balanced, and finally Bass Boost. There are also touch controls on the earbuds, for play/pause, skipping the track forward or backward, and for dealing with volume. It's also possible to change the EQ mode directly from the earbuds, as well as trigger assistants on a connected smartphone, including Siri and the Google Assistant.
The Epic Air Sport earbuds use Bluetooth 5.0, for up to 30 feet of range. Each earbud tips the scales at 10 grams, while the case is 144 grams. They'll auto-connect when you take them out of the case.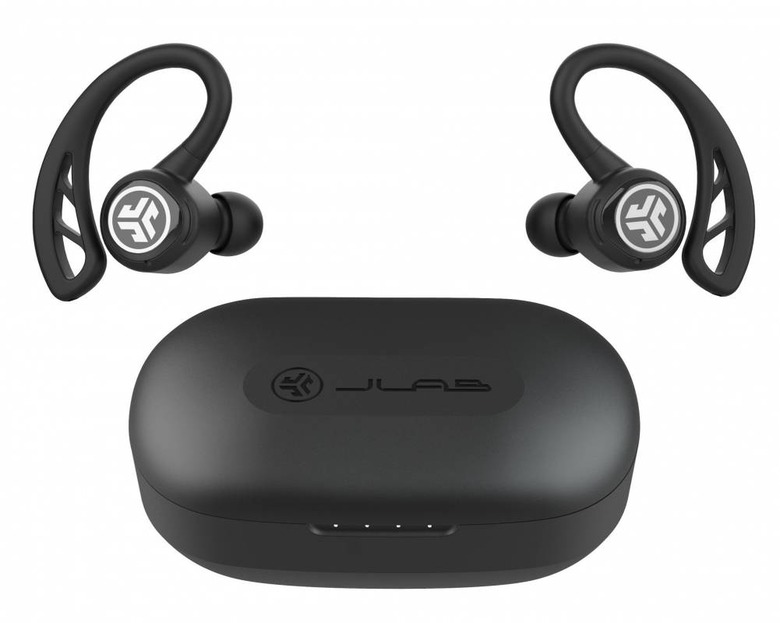 Certainly, wireless headphone fans aren't short of options lately. While Apple's AirPods may have given the segment the mass-market appeal it needed to take off, rivals weren't slow to enter. Now, there's better quality audio – though the same easy connectivity – from Powerbeats Pro, for example, or straightforward Android compatibility from Samsung's Galaxy Buds.
None come with quite the same battery life as JLab Audio is promising, though, and if longevity is what you're looking for then there's not much out there to compete right now. JLab Audio says the Epic Air Sport earbuds will ship in mid July. They're available to order now, priced at $149.99, and come with six ear tip sizes and a set of Cloud Foam tips.