These iPhone 8 photos look like the real deal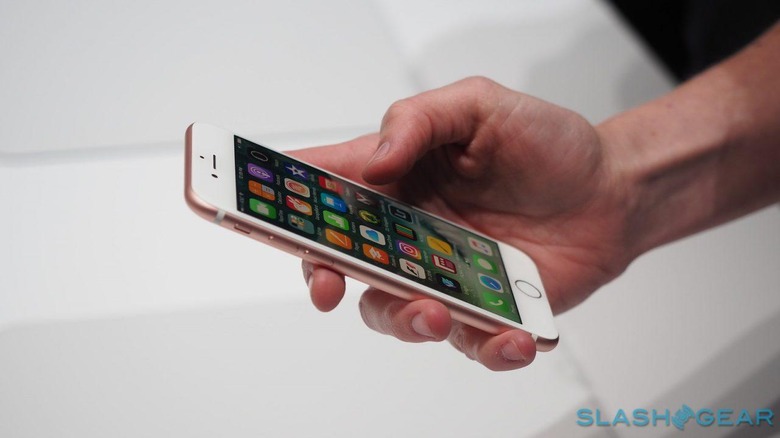 The list of iPhone 8 leaks seems to be never ending at this point, but a new one today could potentially be pretty big. The leak comprises just two images, showing off the front and back of what is said to be the iPhone 8. Obviously, a pair of images won't give us any details about internal hardware, but as they say, a picture is worth a thousand words, and there's plenty to talk about when it comes to this supposed iPhone.
The images were shared on Twitter by leaker OnLeaks. The images serve to confirm some of the rumors we've already heard. For instance, the front of the device is notably missing the round home button and, by extension, any obvious place for the iPhone's Touch ID fingerprint scanner.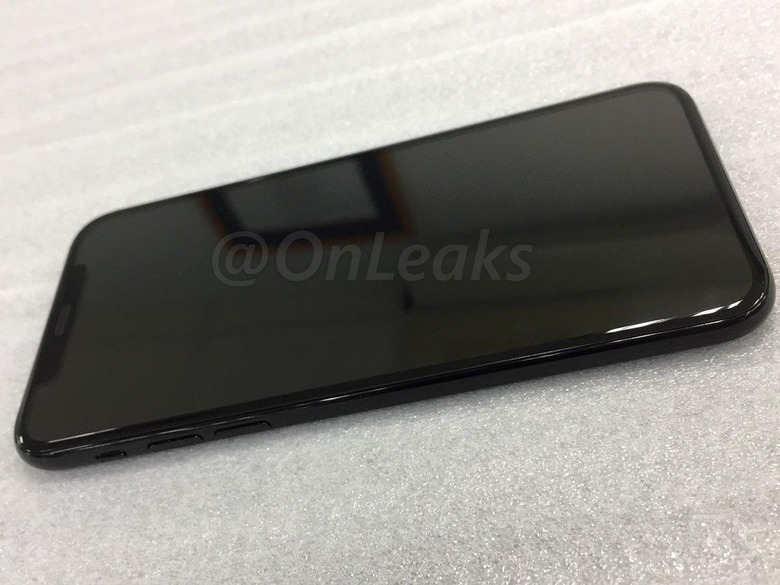 Previous leaks, such as this one for an iPhone 8 screen protector, suggest that Apple will use an edge-to-edge display with the iPhone 8, which means that the home button needs to be left behind. Because of this, Apple is said to be integrating Touch ID into the display itself, thus removing the need for the traditional sensor and allowing Apple to stretch the display across the entire front of the device.
The second image shows us the dual camera array aligned on the right side of the device, camera bump and all. It also shows the volume buttons and sliding vibrate switch in an arrangement that we've come to expect, so not much is changing in that regard. All in all, these images show us an iPhone 8 that is instantly familiar in design, albeit with a couple of big changes.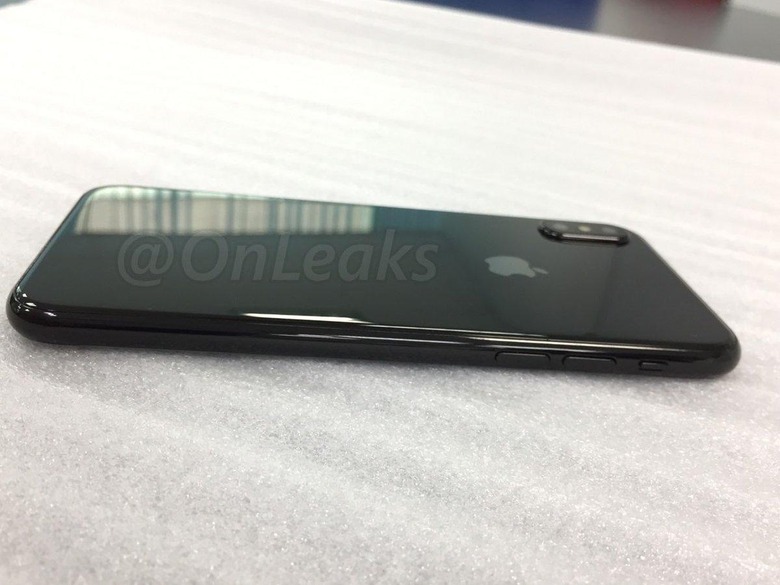 One thing to keep in mind, though, is that this phone doesn't feature any regulatory markings or branding outside of the Apple logo, so this probably isn't a retail-ready model. In fact, another leaker by the name of Benjamin Gaskin points out that this is a CNC-made dummy model, not an actual device. Even if that is the case, though, those CNC models are usually informed by leaks, so assuming all of these rumors we've been hearing are true, then this could be very similar to what we see debut in September.
SOURCE: OnLeaks