These Google "bloat" apps are leaving new Android devices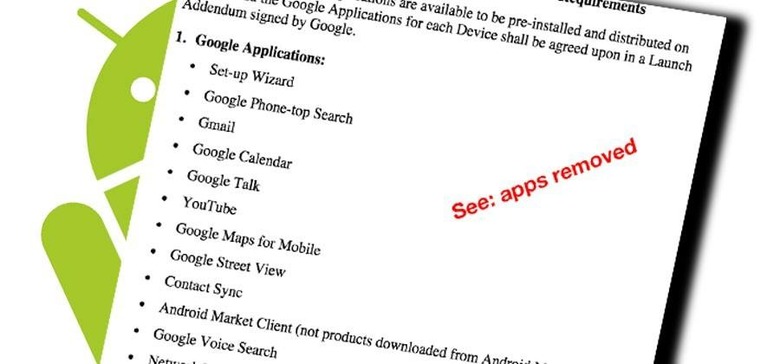 Requirements for apps on new Google-approved Android devices are changing, reducing the number of apps needed right out of the box. This news comes from the manufacturing section of the device chain, from a set of requirements set by Google for manufacturers that wish to release Android devices with any of Google's key apps – including Gmail and Google Play. This change will have no effect on carrier apps, unfortunately – we'll still be seeing the crushing weight of red, yellow, blue, and pink apps as pushed by carriers here in the USA.
This week the new MOBA, Mobile Application Distribution Agreement, has apparently been shared behind the scenes with the press. Android Central's Jerry Hildenbrand reports that the newest set of "the rules phone makers need to follow to get a Google approved version of Android" (aka MOBA), have fewer apps than earlier versions of the list.
Above you'll see a MOBA agreement listing from Google with Motorola from back in 2009. This agreement included the list of apps you see above through the year 2011. Since then things have changed just a bit.

Today it's been suggested that the following apps that'd been included in more recent MOBA requirements will no longer be present on new contracts:
• Google Play Games
• Google Play Books
• Google Newsstand
This does not mean that these apps will be going away forever. Apps like Google Earth remain in distribution, but are no longer required by Google on new devices.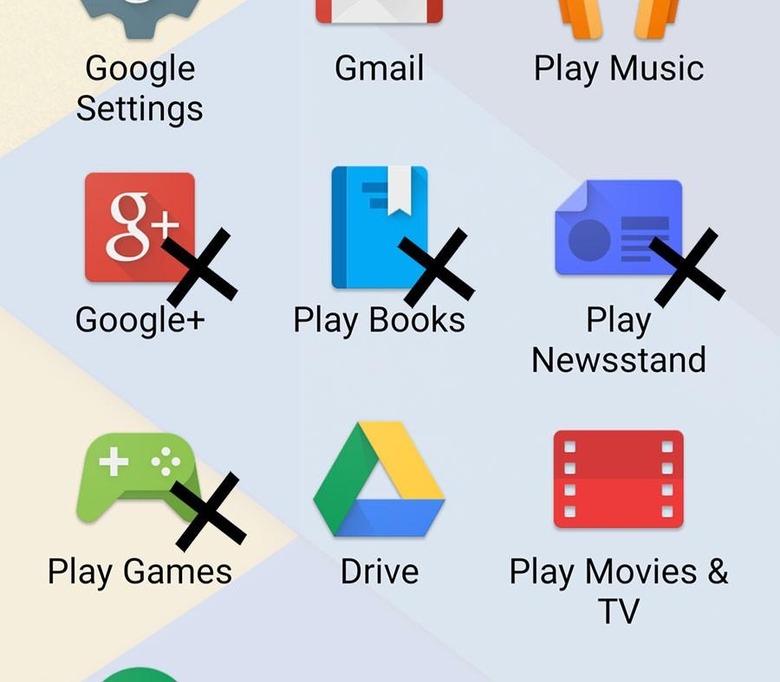 Why, you might ask, would Google stop requiring these apps if they want to continue to support them? Because of programs like Android One. Supporting devices with smaller storage means kicking out some of the apps that aren't worth using up space over in places where those apps wont be used anyway.
The requirements list on a MOBA is different for each different distribution center of the world — certain apps are allowed or disallowed for different reasons in each country — but the apps above wont be required anywhere by any Android device hoping to have Google approval in the near future.
Given the length of the MOBA contracts we've seen uncovered over the past few years, we'll expect that either contracts are now ending or that Google's new contracts have just begun to be written up, while the old contracts could still be in effect for years to come. We'll see!
Would you like to see any of these other apps removed from Google's requirements list?
[polldaddy poll=9035623]