These are NASA's newest astronauts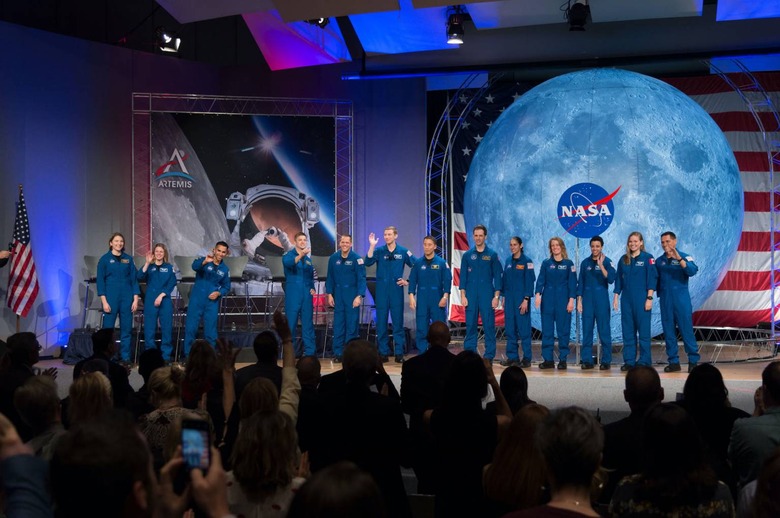 NASA has revealed its newest astronauts, the future crews for missions to the Moon and, eventually, Mars. Eleven new additions have been made to NASA's exclusive ranks, though even then the total number of active astronauts cleared for crewed missions remains small.
Indeed there are now just 48 people who are active in NASA's corps, the space agency says. Two further astronauts from the Canadian Space Agency (CSA) were also cleared for flight. This new cohort is the first to graduate since NASA's Artemis program was announced.
NASA Artemis: A new route to space
Artemis is NASA's vision of the future of sustainable access to space. While the mission goals include aims like landing another human on the Moon by 2024, and then sending astronauts to Mars sometime in the 2030s, the real meat of the program is how the space agency will combine its work with commercial businesses.
That includes working with companies like Boeing and SpaceX on rockets like the Space Launch System, command modules like Orion, and new Lunar Landers. It will also see a new breed of Artemis Generation Spacesuits, significant upgrades over the existing designs. Astronauts can expect more comfort as well as a broader range of movement from the new suits.
New astronauts for new missions
If the Artemis roadmap goes to plan, the first woman and the next man will walk on the Moon by 2024. That will start a new cadence of yearly lunar missions, as well as the construction of a staging satellite which could act as a waypoint for the eventual Mars mission.
To qualify, the eleven new NASA astronauts and two CSA astronauts completed more than two years of basic training. On NASA's side, the successful candidates were Kayla Barron, Zena Cardman, Raja Chari, Matthew Dominick, Bob Hines, Warren Hoburg, Jonny Kim, Jasmin Moghbeli, Loral O'Hara, Jessica Watkins, and Frank Rubio. From CSA, Jennifer Sidey-Gibbons and Joshua Kutryk qualified.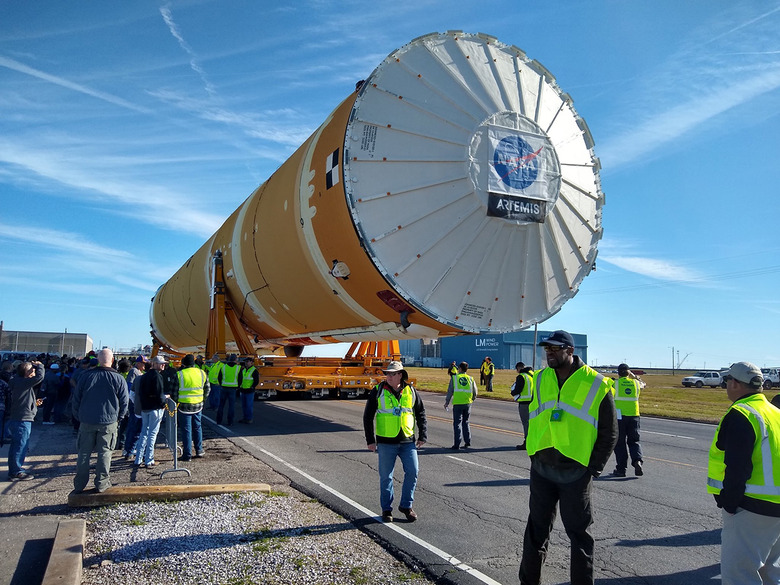 Over 18,000 applicants signed up in 2017, hoping to be picked for training. NASA says it is considering plans to re-open the application process this spring, for its next class of candidates. The new astronauts received a silver pin at the first public graduation ceremony NASA has held; according to tradition, they'll receive a gold pin once they've completed their first spaceflight.
Astronaut training is more than just piloting a spaceship
There's plenty to learn, squeezed into that roughly two year astronaut education. As well as mastering the rocket technology NASA uses to put crewed missions into space, the trainees need to also learn how the systems at the International Space Station (ISS) operate. That includes spacewalk training, in case external repairs or equipment upgrades are required.
Other lessons include robotics and T-38 jet proficiency, as well as language courses. The NASA and CSA astronauts learn Russian, so that they can better communicate with their counterparts from Roscosmos on the ISS.