Thecus Technology N3200PRO NAS with RAID-5 & optional WiFi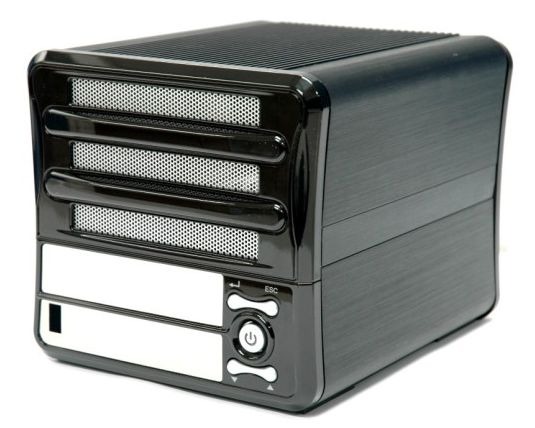 Liked the look of Mvix's dual-drive RAID NAS but need room for a third hard-drive?  Thecus Technology may have the network-attached storage for you, then, in the shape of the N3200PRO.  With space for three SATA HDDs for total capacity of up to 3TB, the 160 x 170 x 215mm box offers home and small business users not only the convenience of a media server but the speed and data redundancy benefits of RAID 5.
RAID 5 differs from the more usual array setups in entry-level NAS by combining both striping and mirroring.  The former increases performance while the latter ensures that even if one drive dies the data is not lost.  However it requires three HDDs, and as such the more common dual-drive RAID 1 array is seen. 
The N3200PRO uses an AMD Geode processor and has an LCD display for status updates.  As well as standard data, it can be used as a DLNA, UPnP or iTunes media server; plug in a USB webcam and it will automatically record images periodically.  Alternatively, the addition of a WiFi dongle means wireless users can connect as well as wired.
No pricing or availability details have been give for the Thecus Technology N3200PRO, but you can find more details here.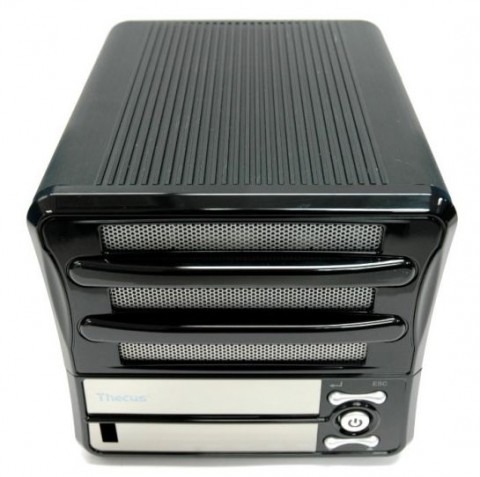 [via HotHardware]