Theaters battle Crouching Tiger Hidden Dragon 2's Netflix deal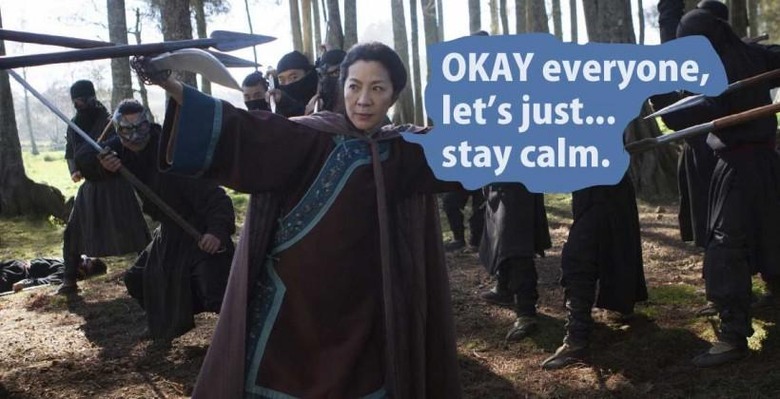 When you decide you're going to change the way movies are released to theaters and distributed, you're going to meet some opposition. From the theaters that normally have exclusive access to said movies upon release. In the case of Crouching Tiger Hidden Dragon II: The Green Legend, IMAX-toting theaters are not pleased.
The Weinstein Co. deal for the release of Crouching Tiger Hidden Dragon includes a simultaneous release between Netflix and IMAX theaters. Theater chain owners that've raged against this next-generation machine include:
• Regal
• AMC
• Carmike
• Cinemark
Those are all USA-based groups, and they've all provided comment to the LA Times. This includes Russ Nunley, vice president of marketing and communications for Regal, the United States' largest theater chain.
"While a home video release may be simultaneously performing in certain IMAX locations," said Nunley, "at Regal we will not participate in an experiment where you can see the same product on screens varying from three stories tall to 3 inches wide on a smartphone."
Burn? That's sort of a burn. That's basically Nunley telling Weinstein Co. they've had a very, very bad idea.
There are currently 376 IMAX screens in the United States. Regal controls 86, Cinemark has 14, Carmike has 15, and AMC have 130. That's 245 theaters nixed out of 376, leaving 131 theaters with potential – and we're not sure how many of those screens have signed on.
Let us know if your local theater with IMAX will be showing the movie – we're interested to know!