As expected, Samsung just got up on stage at its Unpacked event and revealed the Galaxy Z Flip, it's latest foldable phone. The Z Flip actually led the show, with Samsung diving right into the announcement. Though the portion of the presentation devoted to the Z Flip was somewhat brief, we're left feeling like the company has launched an all-out assault on Motorola.
Last week, Motorola launched its Razr foldable, a widely anticipated phone for the simple reason that it's a revival of a classic device. Unfortunately, in the time since the Razr launched, it's caught some negative press, with at least one durability test showing that the phone's hinge may not be able to go the distance (Motorola, for its part, has said that the test that demonstrated this was flawed).
Add to that specifications that fall more or less into the mid-range and a price tag of $1,499, and the Razr may prove to be a tough sell to those who aren't nostalgic for a mobile era long dead. The reveal of the Z Flip comes at a rough time for the Razr, and it almost seems like this phone was designed to one-up the Razr in a variety of ways.
On the inside, the Razr is running a Snapdragon 710 SoC alongside 6GB of RAM and 128GB of storage. The phone is powered by a 2510mAh battery, and unfolded, the display clocks in at 6.2-inches with a resolution of 2,142 x 876. Finally, the rear-facing camera clocks in at 16MP, while the selfie camera uses a 5MP pixel lens.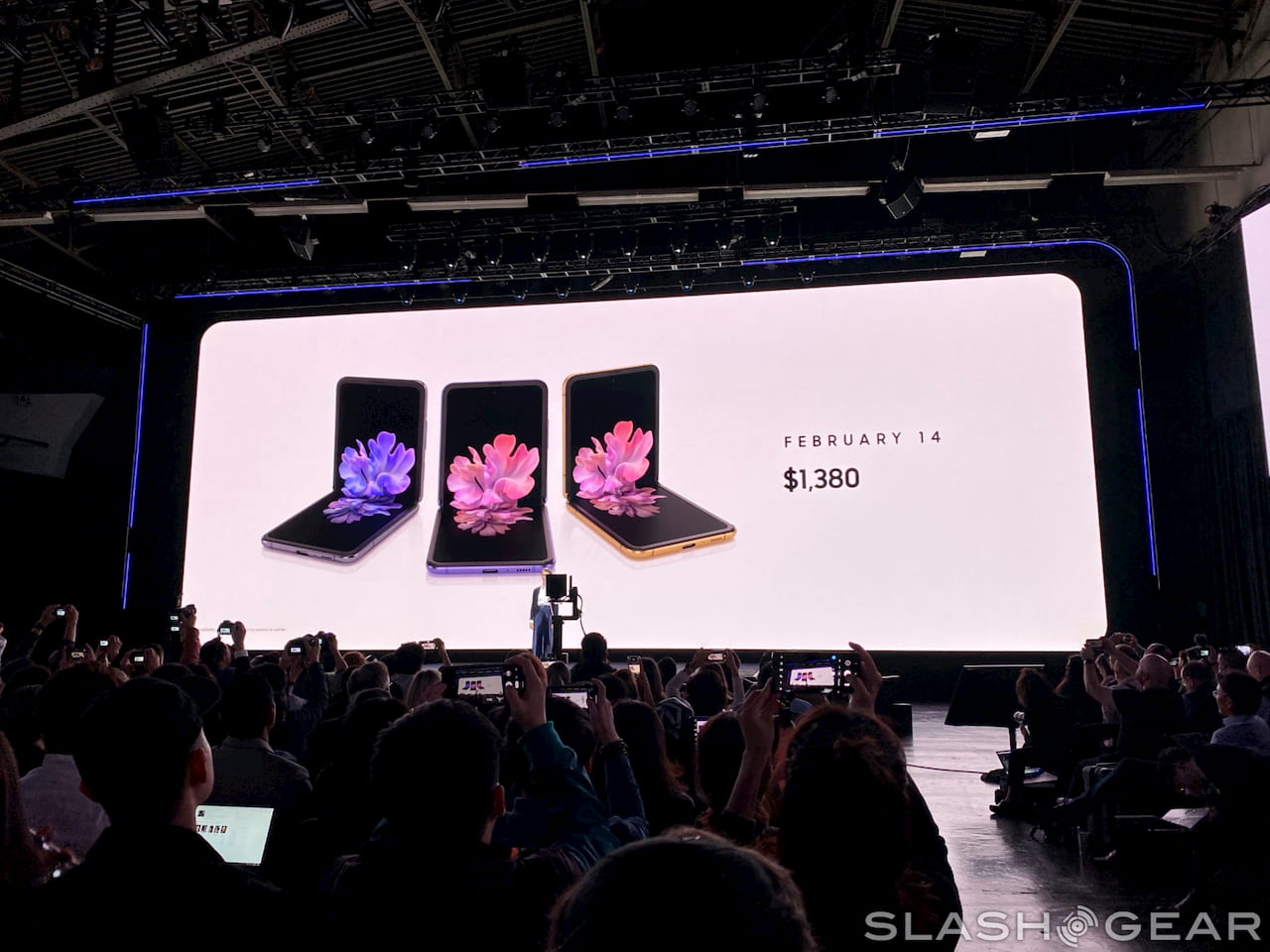 On the other hand, the Z Flip uses a "7nm 64-bit octa-core processor" clocked at 2.95GHz, with 8GB of RAM and 256GB of internal storage. The battery comes in at 3,300mAh with a 6.7-inch unfolded display at 2,636 x 1,080 resolution. The phone has a 10MP selfie camera, while the main camera is comprised of a 12MP ultra wide shooter and a 12MP wide-angle camera.
At least on paper, the Z Flip looks like it's going to be a more capable phone than the Razr, so we'd expect a higher price tag than the $1,499 Motorola has priced the Razr at. Instead, Samsung announced a $1,380 price point for the Z Flip today, undercutting the Razr by more than $100.
As the cherry on top, Samsung is wasting little time in launching the Z Flip, as it'll be available "in limited quantities" beginning on February 14th – eight days after the launch of the Razr. It'll be interesting to see if Motorola responds to the Z Flip announcement by cutting the price of the Razr – the company may very well not do that, but it risks the Razr being overshadowed by Samsung's latest if it doesn't do something to pull attention back to its own foldable.