Motorla Razr first impressions are unflattering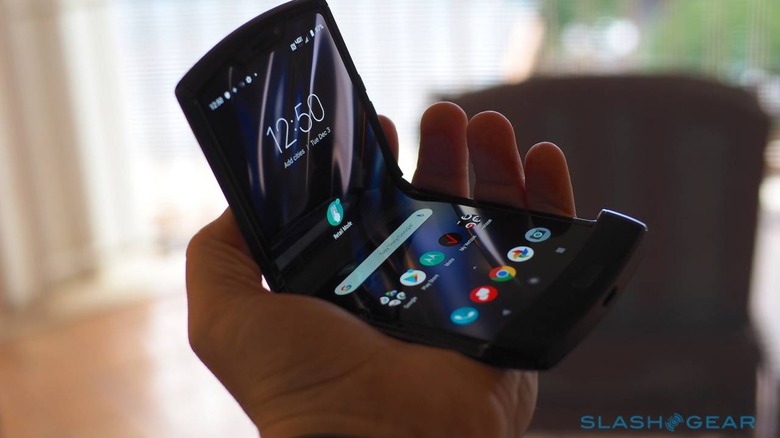 Although the Galaxy Z Flip has been rumored far longer, Motorola beat Samsung to the punch by announcing and launching its reborn Razr clamshell ahead of time. Motorola and parent Lenovo have admittedly been playing around foldables just as long as anyone else so it's hard to say how long the new Motorola Razr has actually been in development. If first impressions are to be taken at face value, however, it might not have been that long.
Motorola's announcement of the Razr reimagined as a foldable phone was both surprising and worrying. While it did prove it had the guts to put out something totally new, the company could barely keep up with the smartphone market with its regular smartphone lineup. The timing may also give some people concern that Motorola is rushing to be first and it seems to have not learned from how that almost ruined the Galaxy Fold for good.
Based on early adopters' first experiences, that does seem to be the case as far as the design and durability of the phone go. Already there have been reports of audible creaking sounds that don't inspire much confidence and the flimsy build of the device has made even sales representatives wary of touching the $1,500 phone.
And then there's the fact that the phone with a premium price tag has less than premium specs, which didn't do well for multi-tasking and even photography. That said, Motorola has never made those specs a secret but it seems that the reality only hits you once you've actually started using it as your one and only phone.
Motorola does deserve props for even daring to try making a foldable phone but these flaws will definitely be compared to the upcoming Galaxy Z Flip. Although only a smidgen cheaper based on leaks, Samsung's foldable clamshell might actually have the hardware and features that make it worth the price.