The Polaroid OneStep 2 i-Type Camera is a modern recreation – reboot, if you will, of the original Polaroid OneStep. The original Polaroid OneStop was made in 1977, and the subsequent line of OneStop Polaroid self-printing photo cameras made Polaroid a household name. In 2016, the company "The Impossible Project" created "The Impossible I-1", a self-printing photo camera that used self-printing photo film made in the last remaining Polaroid film-printing factory in the world.
In May of this year, the Polaroid brand and the company's intellectual property was acquired by Wiacezlaw "Slava" Smolokowski. Smolokowski is the majority shareholder of The Impossible Project, while his son Oskar Smolokowski is the CEO. The Impossible Project has been around for a while – they made their name in creating Polaroid instant film – and being the last company on earth to do so.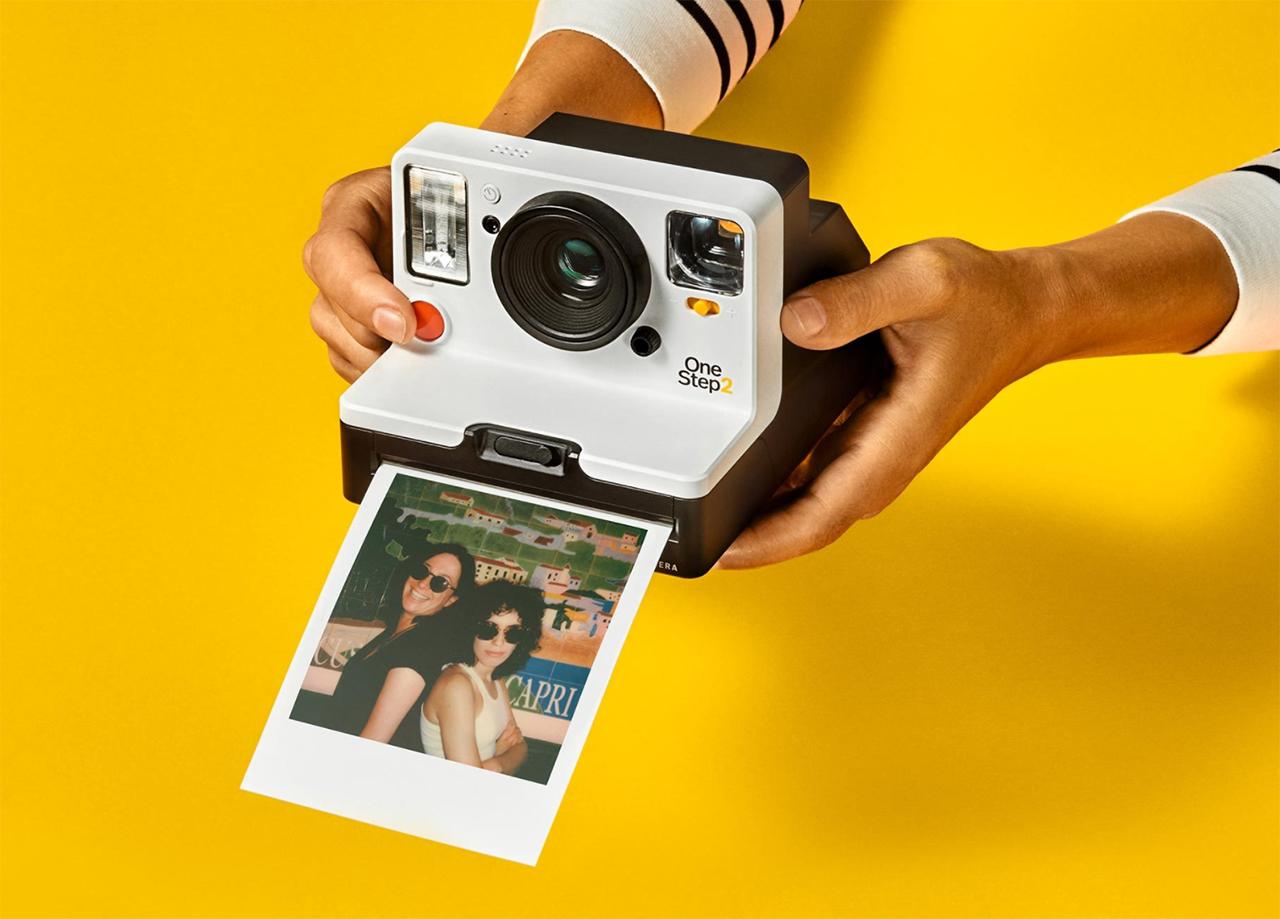 Here in September of 2017, the last company on earth to print the same film that made Polaroid famous is now rebranded as Polaroid Originals. This company created a device that for all intents and purposes is the first modern self-printing photo camera made by Polaroid using Polaroid's original designs and real-deal self-printing photo film. If you missed out on the original Polaroid camera craze, your opportunity has come again.
This camera works with both main types of instant-print film made by Polaroid Originals (formerly The Impossible Company). Both Black & White and Color i-type film costs $16 per pack of 8 photos. Both Black & White and Color 600 film costs $19 per pack of 8 photos. There's also a $20 pack of 600 film that captures photos in color – but the film is one of several bright colors itself.
The Polaroid OneStep 2 comes in White or Graphite and costs $100 USD. This camera is out on pre-order right this minute through Polaroid Originals online. Estimated release date for this camera is October 16th, 2017, and there's free shipping for orders over $75 (so that'll include this camera on its own).