The Order 1886 brings steampunk exclusive to PlayStation 4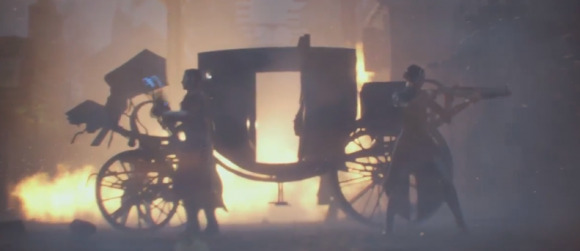 This week at E3 2013, the folks at Ready At Dawn studios have shown a title that'd been just whispered of before today – The Order: 1886. This game will be a PlayStation 4 exclusive title and will follow a band of steampunk-like characters heading in to battle with what appears to be an age-old stagecoach. Once they reach a bump in the road, on the other hand, a bit more appears than meets the eye.
This game will bring an experience to the Sony PlayStation 4 that'll be a central piece of the season with its unique blend of mechanical devices and futuristic technology. It's a basic lock that there'll be a bit of magic in the mix as well. This game's first teaser appears at first to only feature cinematics, but you'll be able to have a pinch of the final idea nonetheless.
This game will place you and your team – part of "The Order" – in an environment where monsters attack. Though it's not entirely clear what these monsters represent, our money's on zombies.
"It is a new world for us, for all of us; an age of scientific marvels. And yet, underneath the brass and steel the old struggle endures."
This game's creators are the same group that brought on God of War: Chains of Olympus and Ghost of Sparta, so you'll be correct in assuming this title will be making full use of the PlayStation 4's graphics and computing abilities.