The Nokia 8 didn't get leaked by Qualcomm at CES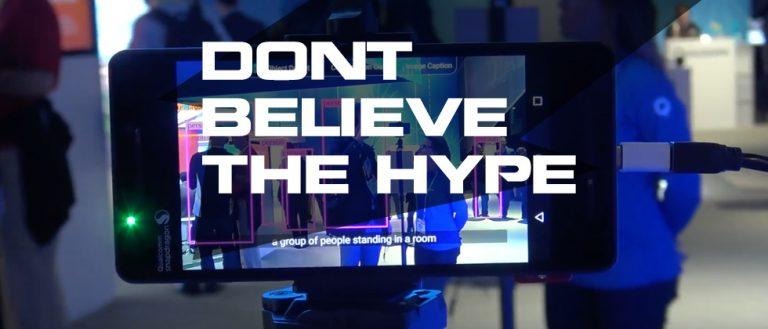 A report on a supposed "Nokia 8 Supreme" made the rounds this week appearing to be on display by Qualcomm at CES 2017. In reality, the device was not a Nokia device – not branded Nokia, nor manufactured by Nokia. Instead, the Qualcomm Supreme reference phone appeared on the show floor at CES specifically to show off features of the new Snapdragon 835. We've seen similar devices displayed by Qualcomm every single year for the past 5+ years – and this one isn't made by Nokia.
Rewind back to the year 2011 to see the BSQUARE-made Qualcomm Snapdragon MDP (Mobile Developer Platform) device and kit. This device was part of an initiative to give developers the tools they needed to develop apps and experiences at a level that was processor-deep. Things have changed a bit since then, but Qualcomm continues to make their own reference designs in a similar vein.
We asked Qualcomm to confirm that the devices in the videos shown are not made by Nokia, and that they were, instead, Qualcomm's own reference designs. "Correct," said a Qualcomm spokesperson, "That is our own reference design, we use them to show off demos on our latest SOC's every year (it is not an OEM device)."
It was suggested that Nokia branding can be seen on the devices, but no Nokia branding was shown in any video or photo yet produced by the source.
The videos above and below come from alternate sources, both showing a Qualcomm booth tour at CES 2017. The video above is the source of the image used at the head of this article. Both videos show the same devices mistaken for the so-called Nokia 8 over the past several days.
The original source claimed that the devices shown in his videos were in an area of the Qualcomm booth which did not allow video or photos. As you'll see above, this is false. Qualcomm did not display any hardware at CES 2017 on the show floor that was not available to be photographed and/or captured on video.
If the Nokia 8 does indeed exist, it may well have a Qualcomm Snapdragon 835 processor inside. But this isn't it. Qualcomm couldn't possibly be so incredibly careless.