The next HTC phone may look and feel unique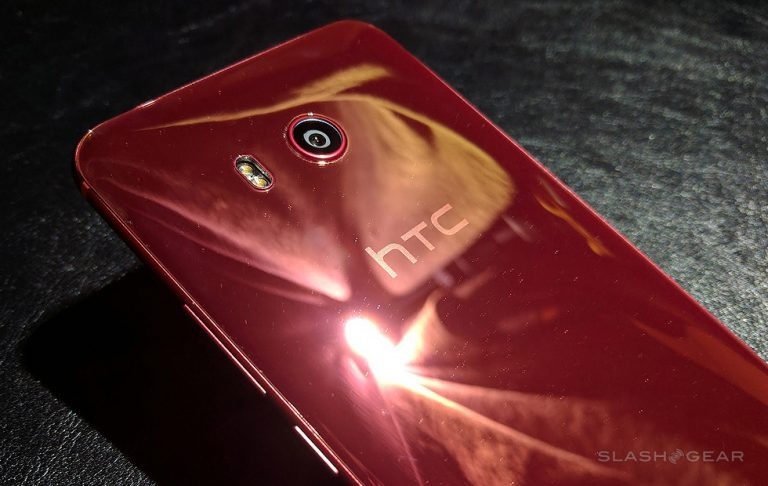 Believe it or not, HTC fans, the company's next smartphone might actually have features that really, truly set it aside from the rest of the pack. Not that HTC hasn't done this in the past, but given the current state of the industry, it's a really, really good sign that HTC is keeping its eye on the prize. Today's rumors about the HTC U12 include word of some rather interesting pieces of hardware finish.
The rumor begins like this: HTC U12, the next big monster smartphone from HTC, will likely include a "matte white metal and glass design." That's not like HTC to do. It's not like basically any other company to do, either. But with the "let's all do the exact same thing and see who nibbles" situation in the smartphone industry today, it's at least a little bit of a surprise that HTC would have the guts to make something that looks and/or feels different.
They did this with the HTC U11 – sort of. The device didn't feel all that different from most other smartphones, but it led the way in two respects. One, it had a fun two-tone backside – the Alexa edition we had there combined hotrod red with gold, not unlike Iron Man. This device also created what HTC called "Edge Sense," which made squeezing the phone into a new sort of button.
Over at HTC Source today, they suggested that this next-gen device will have a set of 2x sensors for its camera at its back. That's not entirely unique – in fact it's a whole lot like most headline phones in the industry this year. But that matte white with glass – that'll be quite strange. "Matte" isn't a word you usually see anywhere near the word "glass."
• Name: HTC Imagine
• Processor: Qualcomm Snapdragon 845
• Display: 5.99 QHD+
• RAM: 4GB or 6GB
• Internal Storage: 64GB or 256GB
• Rear Camera: Dual: 12mp + 16mp (Sony IMX3xx)
• Front Camera: 8mp
• Battery: 3420mah
• Operating System: Android 8.0 + Sense 10
• Additional: IP68, HTC Face Unlock, Edge Sense 2.0, Full treble support and A/B Updates, Single and 2x SIM editions
Above you'll see some information about the HTC U12 leaked over the last few weeks. This device was tipped to roll with codename "Imagine" and will likely have a new edition of Edge Sense. This device will probably come out with a 5.99 QHD+ display and IP68 resistance to water and dust ingress. It'll be a shocker if this device doesn't have a set of specs that get right up close and personal with the rest of the headliners this year – including Galaxy S9.