The new Moto 360 may be smaller and cheaper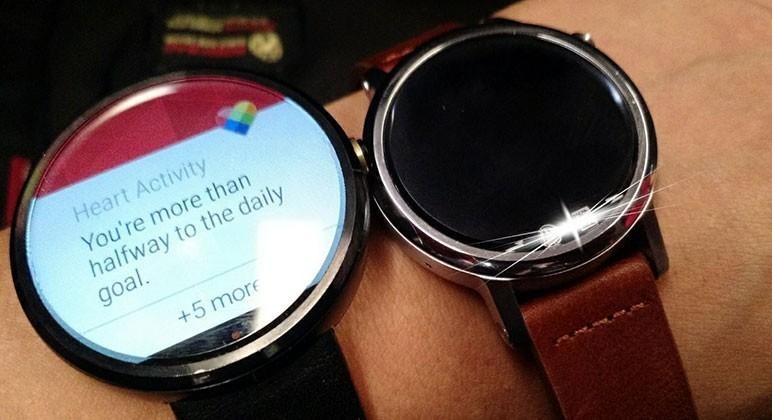 Up close and personal with the next Moto 360, it would appear that things are getting a bit smaller this time around. Strange for the smartphone world where devices are always getting bigger, but perfectly reasonable for the Wild West of the wearables market. Here it seems as though the next Moto 360 keeps the "flat tire" display, changes the position of the power button, and added bit of hardware to the top and bottom for easier switching of bands.
What we're guessing here is that the new Moto 360 will still be running Android Wear and will be a slightly less expensive version of its predecessor. With a smaller and likely easier-to-produce design in the mix, Motorola may be able to release this device for a cheaper price to end consumers.
"Cheaper" sometimes implies that the product will have lower quality components. In this case when we say "cheaper", we just mean less expensive for you to buy at the store. The metal, glass, and everything else will certainly be just as high quality as Motorola's first Moto 360 watch.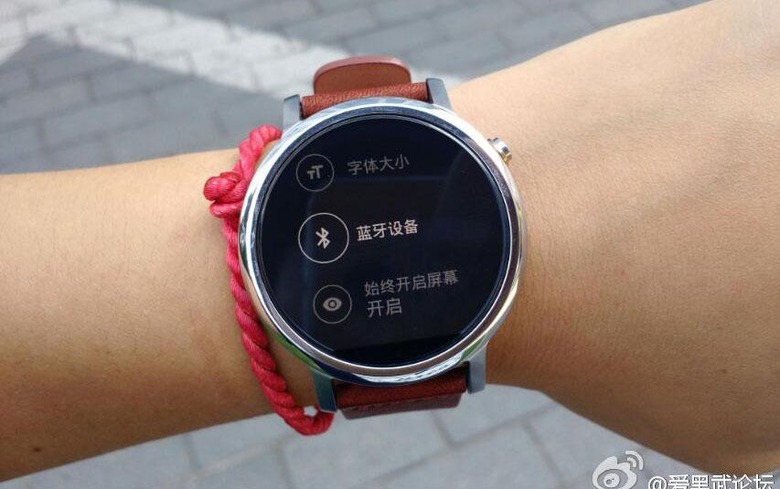 The leaked images you're seeing here come via GforGames and were acquired via Weibo microbloggers and hellomotoHK. As we've heard before, there MAY be two models of this smartwatch coming in 2015, one large, one small.
The little flash/lens blast thing you see below the face of the watch is masking identifying marks on the device. You'll see similar marks in the photo below, captured early this year behind the scenes at Motorola.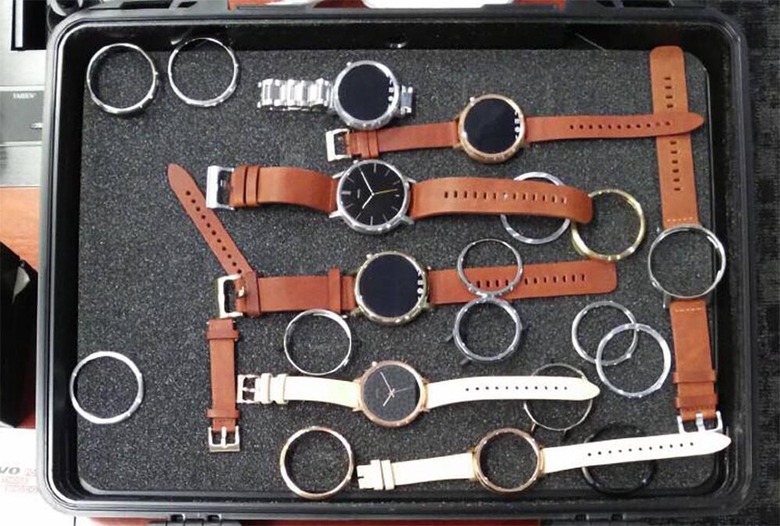 The smaller version will be smaller than the original Moto 360, while the larger will be similar in size to the original. The design will remain largely the same on both new models, extended strap holder and all.
UPDATE: More photos arriving – see the gallery above for additional photos from MyDrivers. Expect more soon!