The new iPad pre-orders up now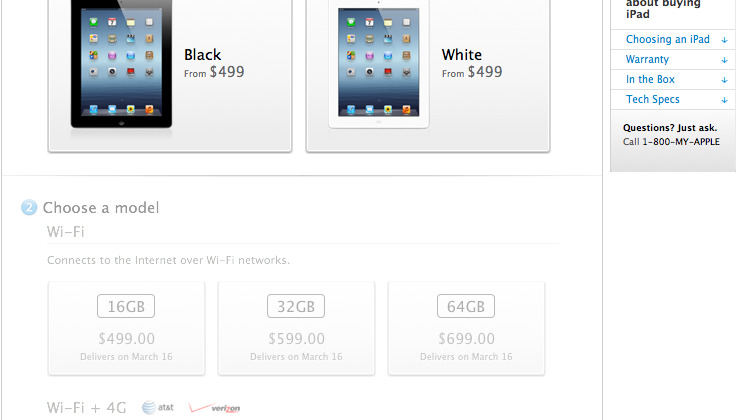 The folks at Apple have released their next generation iPad device titled simply "The new iPad" and pre-orders for the $499 device have gone live. This device will not be shipped until March 16th, the same availability date for the device around the world, and full pricing includes both internal memory increases as well as an upgrade to two different kinds of 4G LTE here in the USA, one for AT&T, the other for Verizon. This device has a set of upgrades over the iPad 2, the previous generation iPad, and has essentially the same chassis size as that unit as well.
It's an upgrade with a name change for certain with Apple now going full-boar with the idea that there is one one iPad, it being the newest one. Should you want to purchase the original iPad, you'll have a bit harder time finding it available from Apple as they've begun focusing primarily on this iPad 3 device and their iPad 2 units with reduced prices. The previous generation iPad you'll also notice only comes in Wi-fi now, as the new generation takes over the mobile data game.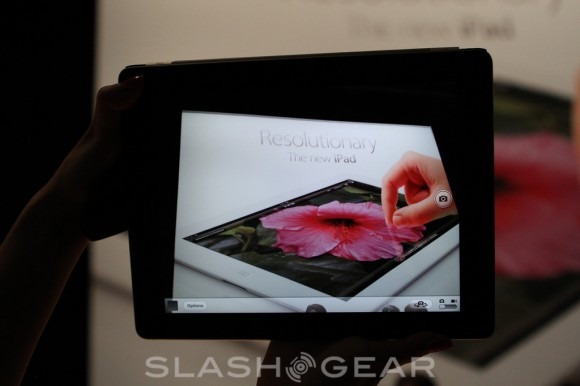 Pick up your new iPad via pre-order in the online Apple store right now!
Have a look at the timeline below to get a good idea of what you're getting into with this new model, and head to the big Apple portal to get the full collection of posts as this model spreads through the marketplace like a wildfire. Will you pick up a new iPad later this month?