The new Google Assistant on Pixel 4 is finally getting G Suite friendly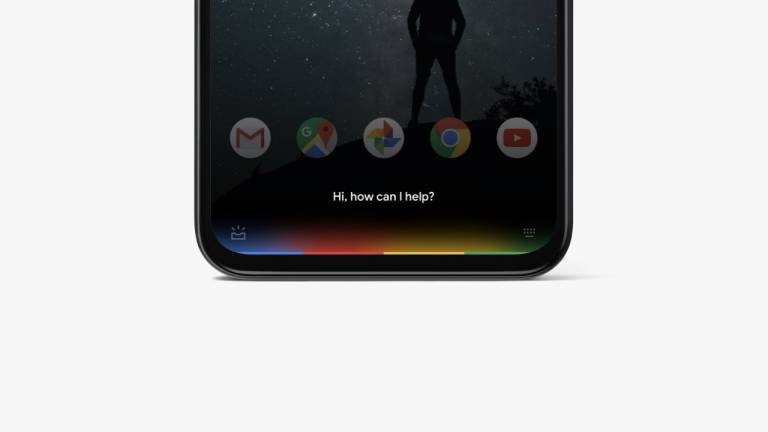 Google is quietly removing one of its most frustrating limitations on the Google Assistant, finally allowing people with G Suite accounts to use the newest Assistant UI and its features. Somewhat confusingly, although those with G Suite accounts – paid versions of Google's free apps – are usually giving the company money for their service, they typically end up missing out on the latest features for things like the Assistant.
When the next-generation Google Assistant launched on the Pixel 4, for example, it was all fun and games... unless you wanted to use a G Suite account. Whether it was a work account, or you have a G Suite account to use Gmail with your own domain, even just having that set up on the Android phone would be enough to prevent the new Assistant to work.
Now, happily, that weird limitation is being removed. Several Pixel 4 owners on Reddit have reported that a G Suite account now no longer prevents them from seeing the new interface, Android Police spotted. You'll know if you have it because the UI changes considerably, now an overlay over what you were previously doing with a "Hi, how can I help?" message and a bar underneath in Google's familiar colors.
The change is still a work-in-progress
Right now, there's no official word from Google that this has all been changed, and not everybody with a G Suite account on their device is seeing the new interface. Google's support page for the Assistant on Pixel 4 still suggests that, if you have a Google Account that's through your work or school, you'll not be able to use the new version.
"To use the new Google Assistant, use a device with a personal Google Account," Google's page still cautions. "If you use a device with a personal account and a school or work account, you won't get the new Google Assistant."
Google products have slowly been embracing G Suite accounts
This isn't the first time we've seen Google belatedly embracing its G Suite account holders. When Android-powered smart displays first launched, G Suite accounts were out of luck if they wanted to access things like calendar appointments. Those with regular consumer accounts had no such limitations.
That finally changed in April of last year. Google announced that Assistant integration with G Suite accounts was going into beta, albeit initially focused solely on calendar support. It meant those with a G Suite account could ask the Assistant on a smart display what was on their agenda for the day, though other features available to Google account users were still out of reach.