The new $50 Amazon Fire 7 tablet: Is it a good deal? [Update!]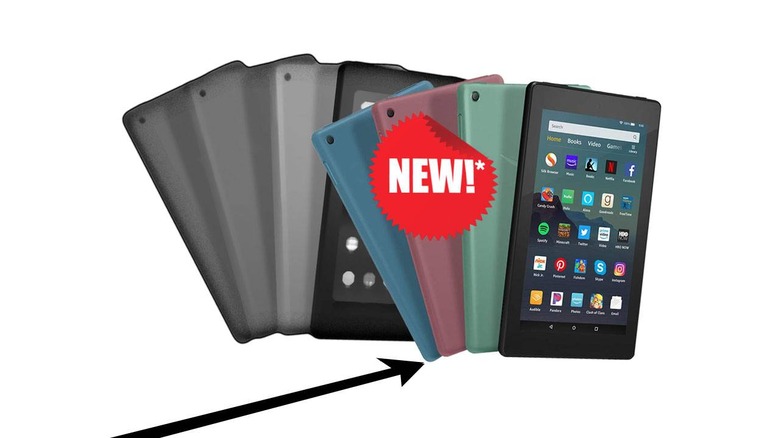 Today Amazon revealed their latest Amazon Fire 7 for $50 USD, and called it "All New". Over the past several years, Amazon's released several Amazon Fire tablets, and other products, with the words "All New" up front of their title. If you're considering purchasing a tablet from Amazon because you've always wanted a tablet and $50 is too good to pass up – PLEASE read on.
You're going to find a bunch of articles today that point to the newest Amazon Fire 7 tablet as a great value. I've read several in the short time since Amazon made the announcement this morning. These articles suggest that in both the 16GB and 32GB iterations of this tablet, either a $50 or $70 cost is a great value.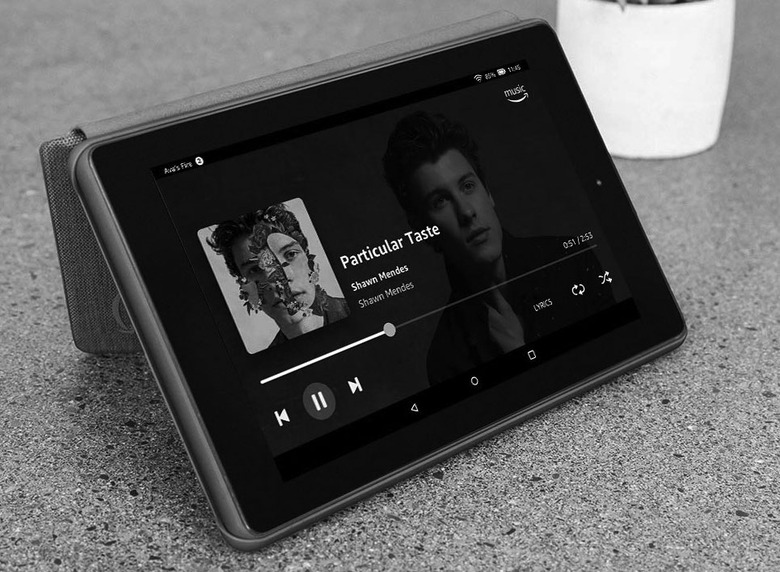 Kids Edition and the tricky fine print
They also suggest that the newest edition of the "Fire 7 Kids Edition" is a pretty decent value at $100 USD. That's the exact same tablet with a big bumper case with "adjustable stand", 16GB storage, one year of Amazon FreeTime Unlimited, and a two-year free replacement policy. The only part of this equation that's worth its weight is the replacement policy – or so it would seem.
The replacement policy would seem super great if you had a particularly accident-prone child, until you read the fine print. "This limited warranty applies only to hardware components of the Device that are not subject to fire or damage from other external causes, alteration, repair or commercial use."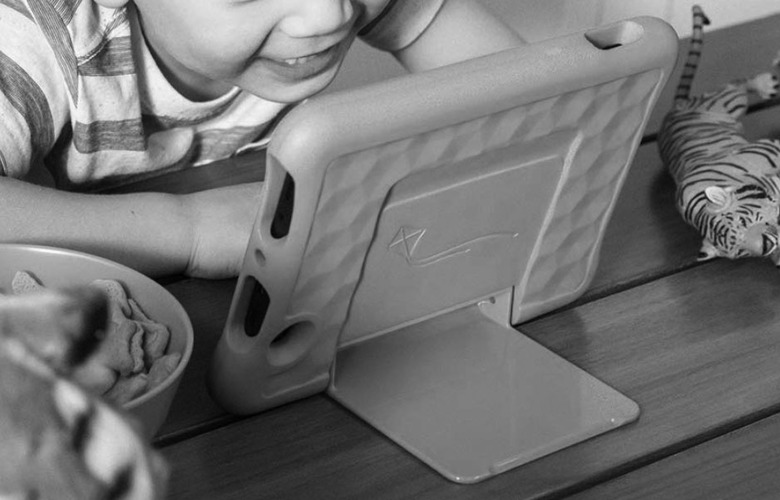 UPDATE: We've received word from an Amazon representative, who says, "Whatever kids dish out, with the 2-year worry-free guarantee, parents should know that if the device breaks, just return and we will replace it. We warrant the Device against defects in materials and workmanship under ordinary consumer use (including ordinary kid use) for two years from the date of original retail purchase."
This tablet has advertisements
The $50 version of this tablet seems like a pretty good deal if you compare with its most recent predecessor. You get the same tablet "now 2x the storage" for the same price as before – wow, right? The $50 version of this tablet is the version "With Special Offers".
The Special Offers business is Amazon's inclusion of advertisements for products on this tablet's lockscreen. You'll be purchasing a device that'll literally make Amazon a profit every time you tap the power button. You can get the tablet without advertisements, but it'll cost you $65 instead of $50.
This tablet isn't significantly different
The "All-New Fire 7 Tablet" has a set of specifications that aren't necessarily better than their predecessor. The processor, for example, they say is a "faster 1.3 GHz quad-core processor" in the new listing. The previous model is still listed as "1.3 GHz quad-core processor" – but without the word "faster" – what does it mean?
It's POSSIBLE Amazon actually included a different processor in this new model, but not probable. No direct comparison on the device's listing on Amazon means the "faster" bit could mean anything, anything at all.
UPDATE: An Amazon representative suggested the following in a message to SlashGear this morning: "The all-new Fire 7 has a 1.3GHz quad-core processor, with a faster core and more memory bandwidth than the previous version."
This version of the tablet now has "Alexa hands-free" instead of "Alexa enabled" which means several things.
• You don't have to press a button to activate Alexa
• The tablet is always listening for you to say "Alexa"
• You've got less battery time
Of course if you just want hands-free Alexa from your old Fire 7 tablet, you can have that too. That came with a firmware update not too long ago.
UPDATE: An Amazon representative provided the following reply to provide extra clarity to the situation. "To clarify on hands-free functionality – on the previous generation Fire 7, customers can interact with Alexa by long-pressing the home screen button, or hands-free when the Fire 7 is connected to power and/or while the screen is already in use," said the Amazon representative. "With the all-new Fire 7, we are introducing always ready, hands-free access to Alexa. Customers can ask Alexa for the news, play a song, or watch a video just by using their voice – even when the tablet is in standby."
The previous Fire 7 Tablet is quoted as having "up to 8 hours of battery life" while the new Fire 7 Tablet has "up to 7 hours".* You also get the ability to add a microSD card up to 512GB large, as the card slot is no longer limited to 256GB – but you'll need to purchase that card separately, either way.
*UPDATE: Via an Amazon representative, "The all-new Fire 7 also includes always ready, hands-free access to Alexa which impacts battery usage. There are specific hardware capabilities that help manage battery impact but Alexa hands-free is also an optional feature. If you choose to turn it off, you can still access Alexa by pushing the home button."
The previous Fire 7 Tablet had a 2MP camera on its back, VGA camera up front. The term VGA means the equivalent to 0.3MP – absurdly tiny. Now the new Fire 7 Tablet has 2MP cameras on its front and back. Neither can capture video larger than 720p.
You're also still limited to the Amazon app store – you don't get Google Play with this tablet. Remember, Amazon is using a version of Android that they call FireOS – so it's not really Android unless you know how to hack into the tablet and change its code yourself.
The display remains the same as it was before. That's a 7-inch IPS LCD panel with 1024 x 600 resolution. That comes out to 171 ppi (pixels per inch). The first iPad had a sharper display than this.
You get what you pay for
This is most certainly one of those situations where you get what you pay for. The hardware Amazon delivers here is baseline, low-water-mark, and the lesser of two models when compared to almost any other modern tablet by any major brand. If you want to buy this tablet purely for the Alexa it brings – by all means, go for it.
Unless, of course, you want to get an Alexa device just for fun and want to get that fun at as cheap a price as possible. In that case go looking for an Amazon Echo Dot – a refurbished older model will run you less than $30, no sweat.