Amazon's Alexa is going hands-free on the company's affordable Android tablets, with a new voice mode added to the Fire 7 and Fire HD 8. The two tablets, which are priced from $49.99, have had Alexa support since launch, but it's not worked in quite the same way as you'd experience the voice assistant through an Echo or Echo Dot.
That's because Alexa lacked voice triggering on the Fire 7 and Fire HD 8. Instead, if you want to speak to the AI, you need to tap and hold on the on-screen home button first. That turns the microphones on, in the same way that saying "Alexa" to an Echo does.
Now, though, in a new firmware update, Amazon is changing things. If the Fire 7 or Fire HD 8 is plugged into a charger, or if the screen is turned on, Alexa will respond to a voice command instead. However, if the tablet screen is off, and the Android slate is not plugged in to power, Alexa won't be listening. Amazon also says that, if the power supply is relatively low-power – such as the USB port on a computer – Alexa might not work in hands-free mode either.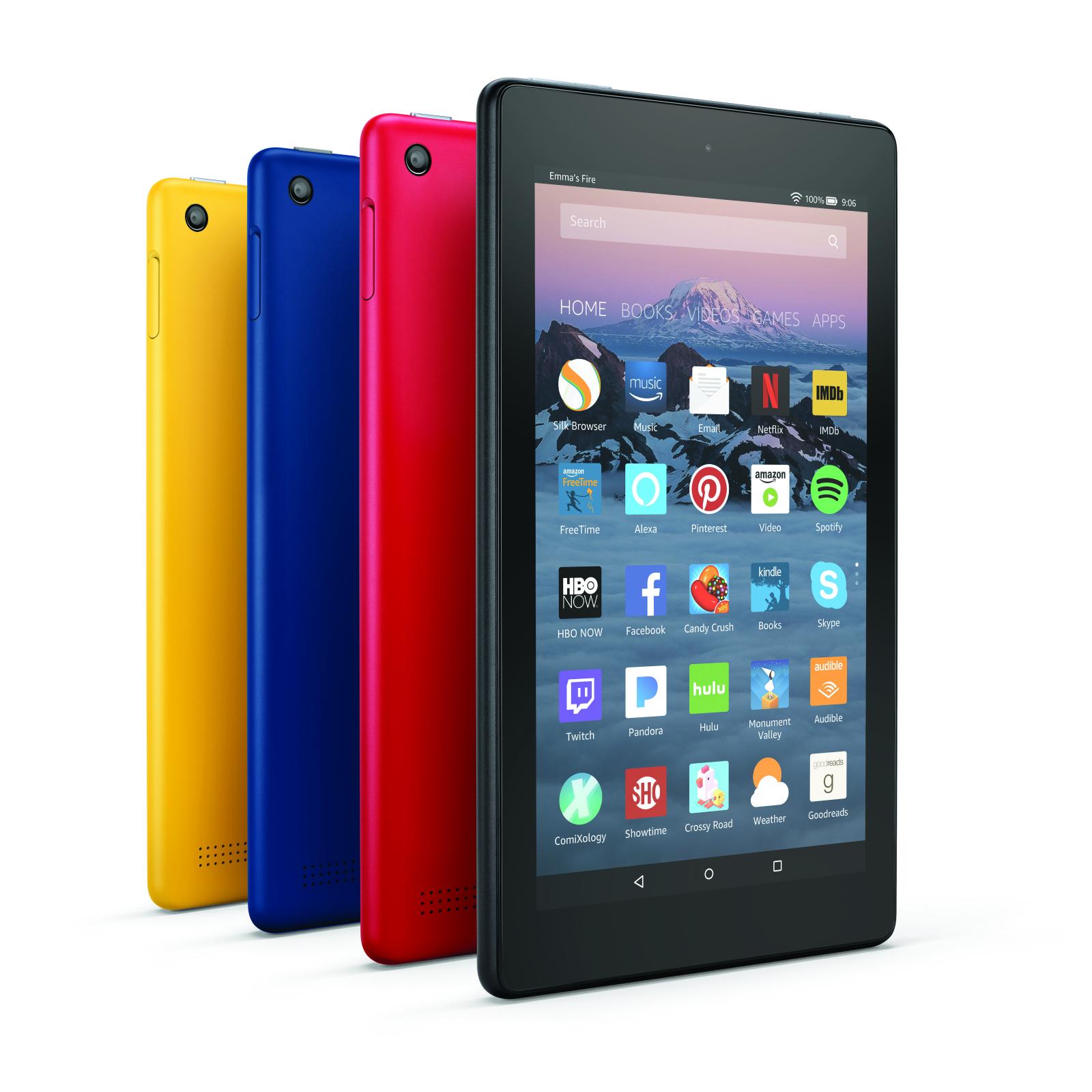 It makes the Fire 7 among the cheapest ways to get Alexa into your home, assuming you want Amazon's logo on the box. At $49.99 it's the same price as the Echo Dot, though the compact smart speaker is often discounted for temporary promotions. If you already have other Echo devices, the new hands-free mode for the tablets do support Echo Spatial Perception (ESP), which means that only the closest to you should respond.
What's interesting is that the Fire 7 and Fire HD 8 also show on-screen graphics depending on what task is asked of Alexa. It's not quite the same as what's displayed on an Echo Show or Echo Spot, Amazon's two touchscreen-based models, but the tablets are certainly more affordable than those devices. An Echo Spot currently starts at $110, for example. Like the Show and Spot, the Fire 7 and Fire HD 8 support video calling through Amazon's free service, too.
Amazon says the firmware update bringing Alexa hands-free mode to the tablets is being pushed out this week, though it might be a couple of days before you see it. It's only supported on the 7th Generation Fire 7 and Fire HD 8 tablets, too, launched in 2017. Earlier versions may support Alexa, but you'll still need to trigger the assistant manually.
MORE Amazon
SlashGear uses affiliate links, and if you order something we might receive a small percentage of the sale