The new 10.5" iPad Pro arrives in T-Mobile stores next week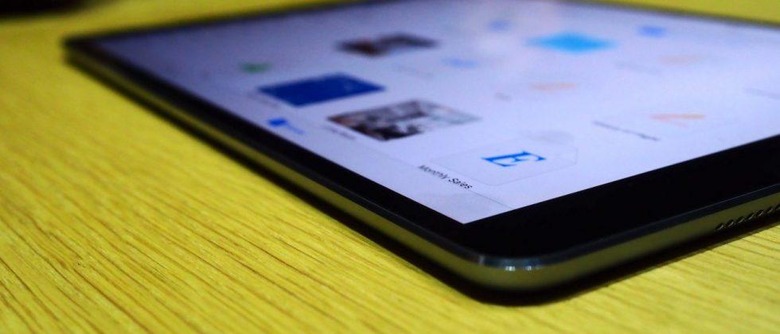 Apple recently took the wraps off its new iPad Pro model, one featuring a 10.5-inch display, and now T-Mobile has announced that it will start offering the slate in its own stores next week. The arrival is no doubt most attractive to those who are already T-Mobile subscribers; in that case, getting the tablet through the Uncarrier tacks another $20 onto the customer's monthly bill, something that gets them unlimited data.READ: iPad Pro 10.5-inch hands-on: iOS 11's big cheerleader
In addition to the new 10.5" iPad Pro, T-Mobile says it will also be offering the new 12.9" model through its online site and also at select retail stores across the US. The tablets will arrive starting some time next week, though the company didn't provide an exact availability date, so you may have to call ahead to make sure it is available.
There's a lot to like about the 10.5" iPad Pro, not the least of which is its Retina display and 'ProMotion' 120Hz refresh rate, something that offers a combination of better responsiveness to touch and smoother scrolling. This model features a faster A10X 64-bit chip, which itself comes with three high-efficiency cores and three high-performance cores. That is joined by the 12-core GPU which, says Apple, is 40-percent faster than the A9X.
The new iPad also boasts the same camera you get with the iPhone 7, a 12-megapixel offering with optical image stabilization, as well as a 7-megapixel HD FaceTime camera. The audio is also more notable thanks to four speakers. All of this is joined by the new Apple Pencil, which is faster than any other device of its kind with a 20ms latency. As you'd expect, the tablet can support LTE networks, hence its upcoming T-Mobile availability. Check out the timeline below for more news!
SOURCE: T-Mobile