The need-to-know on McLaren, Apple's potential auto savior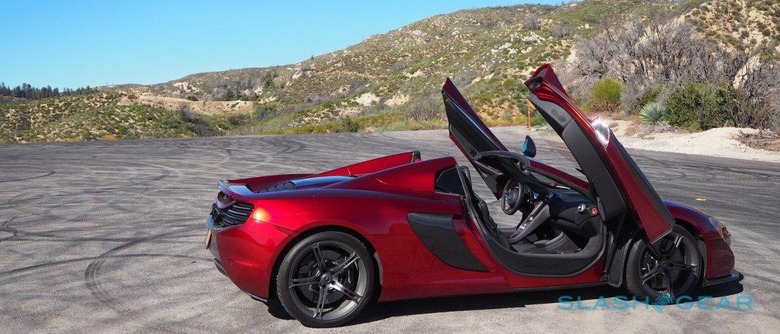 Apple is reportedly sniffing around McLaren, and smelling more than just the heady haze of partially-burned hydrocarbons. The British automaker might at first seem like an unlikely target for the iPhone maker, but dip beneath the six-figure supercars and there are plenty of very good reasons why Apple might be interested.
Their cars are legendary, on the road and the track
McLaren is actually a handful of different companies and divisions. At the top is McLaren Automotive, the latest incarnation of the Bruce McLaren Motor Racing company set up in 1963; the McLaren Racing team is now owned by the British-based automaker.
McLaren Automotive is currently responsible for three series of high-end sports cars, starting out with the most affordable Sports Series (the 570S Coupe, 540C, and 570GT), rising through the Super Series (650S Spider and Coupe, and 675LT), and finally the Ultimate Series (most recently the P1 and P1 GTR).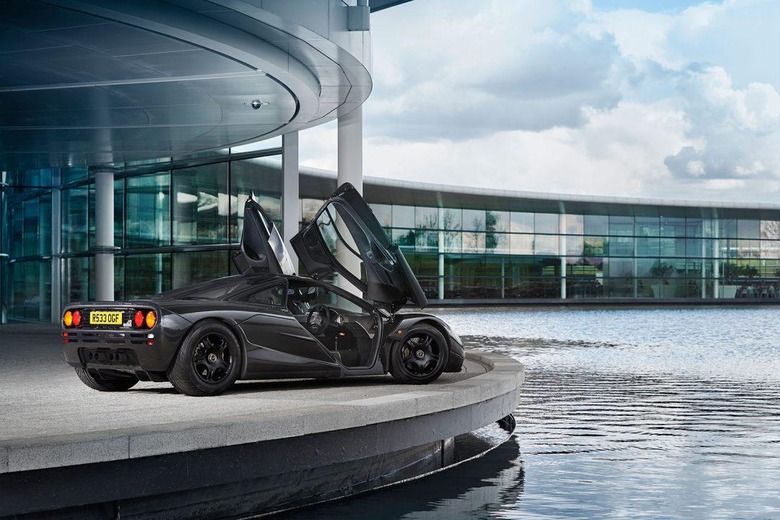 However, it's probably best known for the McLaren F1. That was spawned from McLaren's Formula One activities in 1988, with the ambition of creating an F1 car for the road.
Development took three years, the result being the first carbon fiber car intended for the road in the world. The driver sits in the center, flanked by two passengers set further back in the cabin, and behind a 6.1-liter naturally-aspirated V12 engine within an engine compartment lined with real gold foil. Each car used just under an ounce of gold, picked for its high efficiency as a heat reflector.
For seven years it held the record for the world's fastest production car, with a top speed of 240.1 mph in 1998, and was only beaten by Bugatti's 253.81 mph Veyron. While only 106 cars were made between 1992 and 1999, that speed and scrupulous attention to detail meant the the F1's legacy was guaranteed.
They're not an old-school supercar company
It's getting harder and harder to break supercar records with traditional engines alone, and so McLaren – like others playing to win in the segment – are turning to electrification to give gas a helping hand.
In the case of the McLaren P1, that meant a plug-in hybrid that paired a 3.8-liter twin-turbo V8 engine with a homegrown electric motor for a total of 904 horsepower. Admittedly, the P1 was never going to give a Chevy Volt range-envy – on a full charge, the British coupe could only run around 19 miles (EPA) before the gas engine would need to kick in – but it didn't hurt when it came to raw speed.
With both gas and electric working in tandem, the rear-wheel drive P1 could do 0-60 mph in 2.8 seconds. A standing mile was complete in 9.75 seconds, the supercar hitting 153 mph during that time. Top speed, without the electronic limiter, was a heady 249 mph – not bad at all when you consider it was eligible for California carpool lanes.
Production of the P1 ended in 2015, but whispers suggest McLaren will again turn to electrification for its successor. Details on the new Ultimate Series model haven't been officially released, but the company is apparently open to the possibility of an all-electric supercar, just as long as it drives and sounds like a McLaren should.
McLaren Applied Technologies is the secret jewel in the crown
Curvaceous supercars may prompt covetous stares, but it's McLaren's engineering chops that may have Apple circling. McLaren Applied Technologies (MAT) was founded back in 1991, initially as McLaren Composites, looking to capitalize on its expertise in carbon fiber and other lightweight materials developed as part of its racing program.
That purpose expanded, however, and the name changed in 2004 to reflect it. While composite materials still remains one string to the division's bow, it now has clients across sports, defense, automotive, and health & wellness segments.

MAT is responsible for the electronic control unit (ECU) all F1 cars use, the engine control units in NASCAR racers, and most recently the whole electric motor, transmission, and electronics systems in the Spark-Renault Formula E car.
Other teams work with real-time data from oil-field drills, help track the progress and implications of research for GlaxoSmithKline (GSK), and optimize data centers with IO.
Indeed, thanks to MAT, GSK saw a more than 50-percent cut in production switchover time on one of its toothpaste lines in the UK. The upshot is 6.7m more tubes being produced per year.
So why might that appeal to Apple?
If the rumors are true, Apple's Project Titan is about more than just building a car with the Cupertino's fruit logo on the steering wheel. The company is believed to be pursing three main avenues, spanning hardware including EV gear, through self-driving technology, and finally software for future vehicles.
The result may not be an Apple car, but instead a broad footprint for the company in a wide range of future cars, as it sells or licenses those technologies to other players in the industry.
That said, it's not hard to see what McLaren's talents – and particularly the efficiency and big data crunching skills found at MAT – could contribute there. The company's legacy of race-tested engineering, its experience in systems monitoring and modeling, and its electric car know-how would all dovetail neatly into what Project Titan is believed to be working on.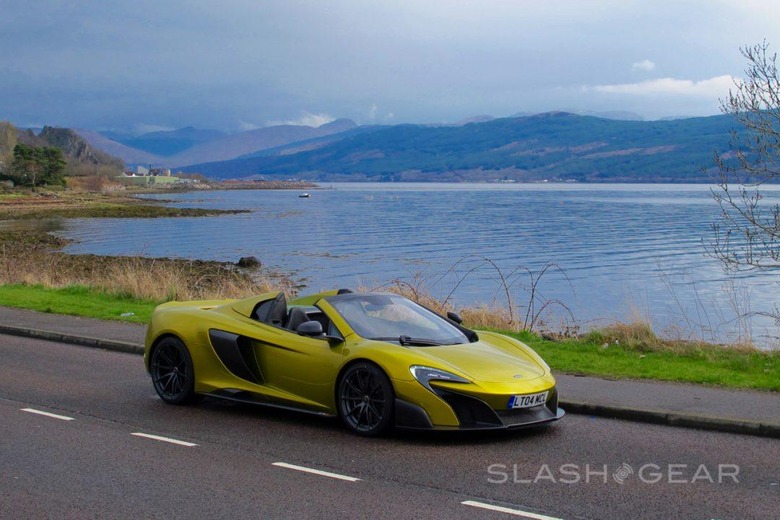 However, it would also give Apple something that right now it lacks: a reputation among automakers.
So far, Apple has made only moderate headway into the auto industry. Support for CarPlay, its infotainment system that relies on a tethered iPhone, is increasingly found in dashboards from brands across the price scale, but many car manufacturers are still wary of handing over too much control to the tech industry behemoth.
With McLaren's talents onboard, though, the expertise couldn't be questioned, and Apple as a supplier of software and hardware might become a far more realistic proposition.
So is a deal happening?
That's the rumor, though not much is being said officially. Apple has, as always, declined to comment.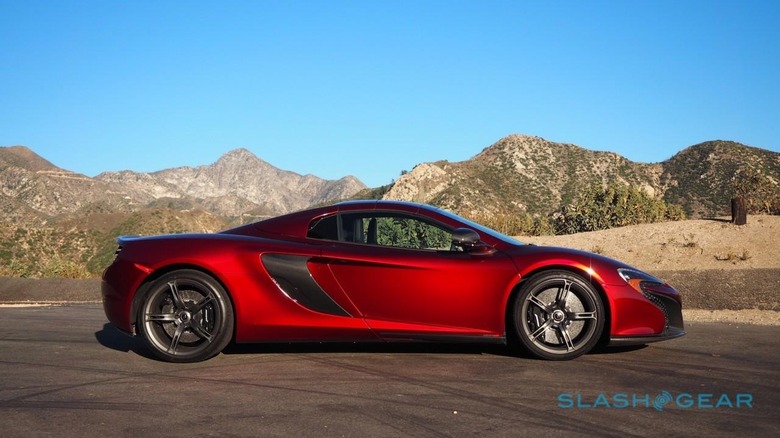 McLaren, meanwhile, issued a carefully worded statement. "We can confirm that McLaren is not in discussion with Apple in respect of any potential investment," the company told SlashGear.
That doesn't explicitly count out a wholesale acquisition, and it would certainly be in both parties' best interest to keep such a proposition under wraps until the ink is dry all round.
For the moment, it's a case of wait and see.