The Mac Pro 8TB SSD is available - but it's not cheap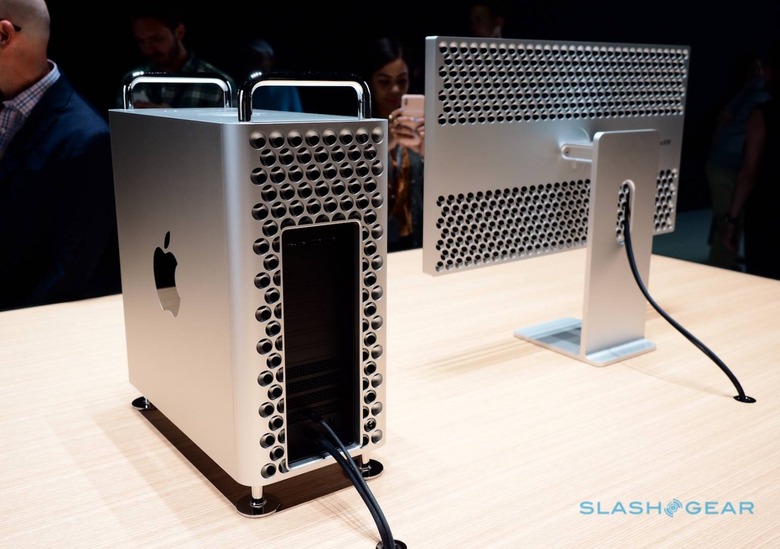 Maxing out a new Mac Pro is even more expensive a prospect today, with Apple adding its biggest SSD upgrade to the options list. The new desktop was added to the online store last week, kicking off at $5,999 but with a long list of customizations – if your pockets are deep enough. However, not all were available on day one.
For example, the entry-level Mac Pro uses Intel's 3.5GHz 8-core Xeon W processor, but you can switch that out for up to a 28-core Xeon if you prefer. Memory, too, has some big upgrades available, starting at 32GB but potentially spiraling up to a hefty 1.5TB.
If it was maximum storage you were after, though, some patience might have paid off. The entry-level Mac Pro comes with 256GB of SSD storage, but Apple was offering 1TB for $400 more, 2TB for $800 more, or 4TB for $1,400 more. Coming "soon," the company promised, was an 8TB SSD.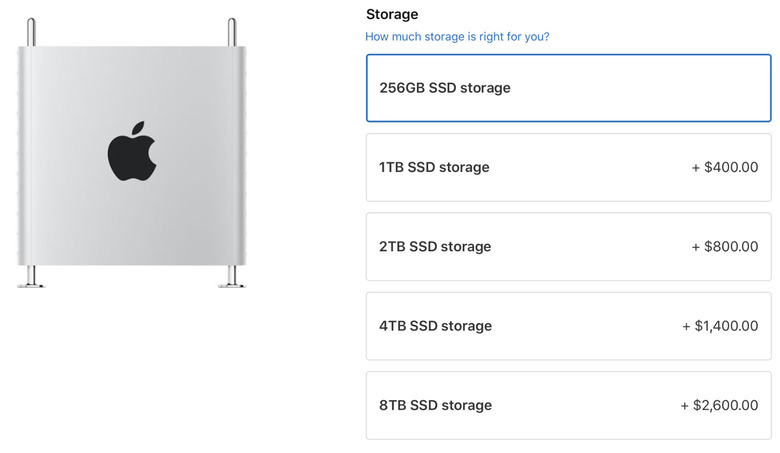 Now that's arrived, assuming you can afford it. $2,600 will put 8TB of SSD into your Mac Pro – supplied as two 4TB modules – and as you might expect it's fast, too. Apple says owners can expect up to 3.4GB/s sequential read and 3.4GB/s sequential write performance, along with encryption using the Apple T2 Security Chip.
Clearly, this isn't the cheapest way to add storage if all you're interested in is extra capacity. The Mac Pro has multiple Thunderbolt 3 ports, for example, any of which would work just fine with an external drive. However what you won't get by following that route is maximum performance, which could be the make-or-break factor for pro users drawn to the shiny new desktop computer.
While Apple may have delivered on this extra SSD option, there are still a few more upgrades to come. On the graphics side, for example, soon Mac Pro buyers will be able to outfit their new machine with either a single Radeon Pro W5700X with 16GB of GDDR6 memory, or two Radeon Pro W5700X with 16GB of GDDR6 memory each. Pricing for those options have not been confirmed yet.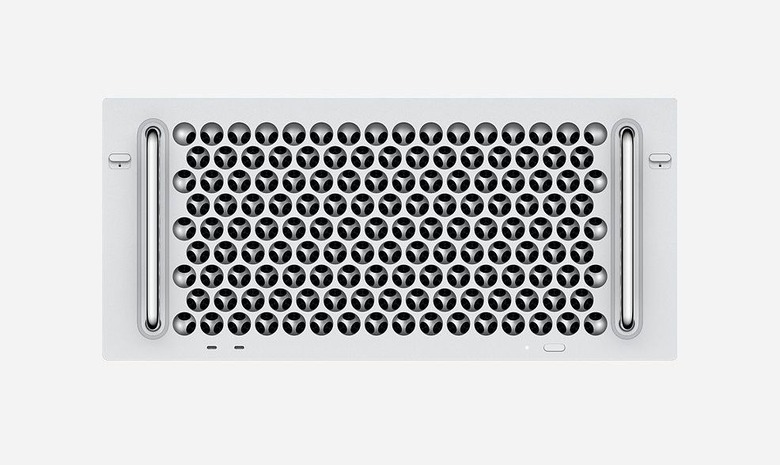 The other big option getting some potential buyers excited is the Mac Pro Rack. That does away with the desktop casing, and instead puts the guts of the Mac Pro into a rack-friendly chassis. As you'd expect, the distinctive 3D cooling grille mesh is retained, but the form-factor should be a whole lot more convenient for businesses looking to set up multiple Mac Pro units into a huge array.
Apple hasn't said exactly when the Mac Pro Rack will launch, only that it's "coming soon" to its stores. It'll be priced from $6,499 when it lands, however.