The Jaguar I-PACE got loose, and even British weather can't overshadow it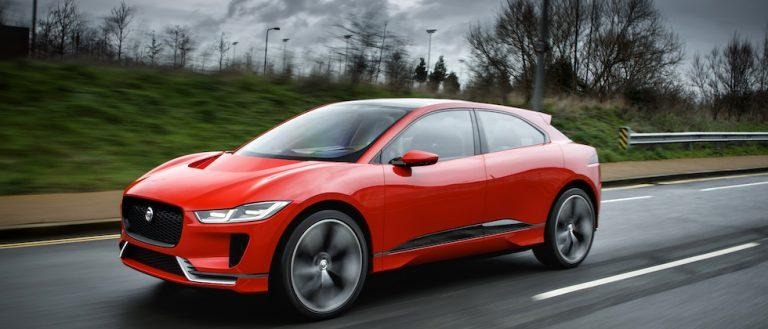 Somebody let the big electric cat off its leash. The Jaguar I-PACE isn't expected to roll into dealerships until the second half of 2018, but the British car company couldn't resist taking it for a spin – in prototype form, at least – on the public roads on its home turf. Turns out, even grim, overcast London can't cast too much of a shadow on what's set to be Jaguar's most important car in decades.
It's been some months since we last saw the I-PACE: back at its official debut, in fact, at the LA Auto Show 2016. There, Jaguar surprised many with an all-new electric SUV, a fresh design from the ground up, with the goal of taking on Tesla's Model X. Though it might lag Elon Musk's car by a couple of years, the British automaker was counting on its legendary charm to steal sales.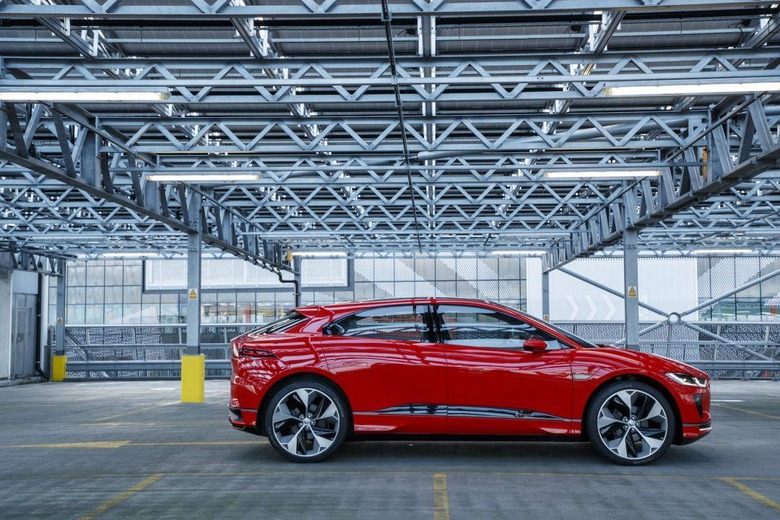 Charm, that is, along with style and power. Sir Ian Callum is responsible for the I-PACE's looks and, even in solid red rather than the shimmering silver of the LA show car, it's particularly eye-catching. In part that's down to borrowing styling cues not so much from other SUVs (Jaguar's own F-PACE included), but from supercar coupes instead.
In fact, the I-PACE's distinctive look shares more with the C-X75 concept. Sure, that was a low-slung coupe and this is a five-seater SUV, but the silhouette of the cabin – pushed forward, with a sharply-angled rear hatch – and the high shoulder line are not-too-distant cousins. Best of all, as Jaguar execs insisted to me last year, the exterior design was penned with production feasibility in mind. The vast majority of what you see here trundling down British roads will be carried over to the car that eventually goes on sale.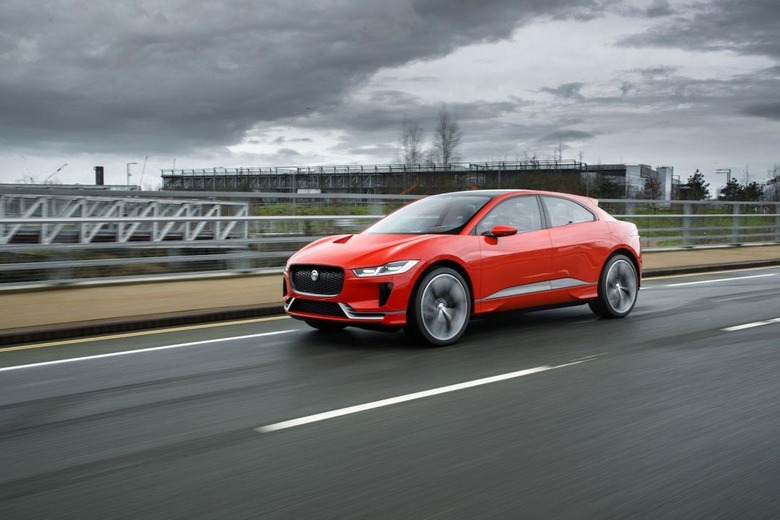 "Driving the concept on the streets is really important for the design team," Callum says of the decision to take the SUV out into the wild. "It's very special to put the car outside and in the real-world. You can see the true value of the I-PACE's dramatic silhouette and powerful proportions when you see it on the road, against other cars."
Unsurprisingly, Jaguar isn't saying much about how eagerly the I-PACE concept was driven on its day-release. The powertrain goal is 400 horsepower and 516 lb-ft. of torque, taking advantage of all-wheel drive – with an electric motor on each axle – to push that grunt to the asphalt and deliver a 0-60 mph time of around 4 seconds. Keeping it running is a 90 kWh li-ion battery slung low under the floor of the cabin, helping keep the center of gravity down.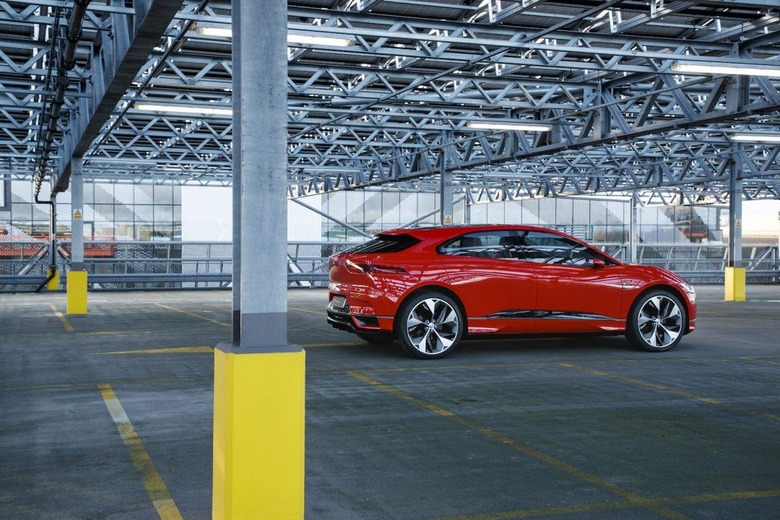 That should be good for around 220 miles of EPA range, Jaguar claims, while with 50 kW DC fast charging you should be able to go from zero to 80-percent in 90 minutes. Just over two hours should take the I-PACE from flat to fully juiced-up.
Of course, none of this is likely to be true for the concept version. Indeed, from what I know of show cars, even though the I-PACE we see here can be driven, it's almost certainly a long way away from anything like how the production version will behave. Figure on poorly optimized steering, suspension, and more, along with very early builds of software and, most likely, very little of substance showing on all the displays Jaguar has lined the cabin with.
No matter. The automaker has more than a year to address that, and though the production I-PACE will be shown off before the end of 2017, even that won't need to be at release-refinement for months.