The Huawei MateBook is Windows 10's iPad Pro killer: Hands-on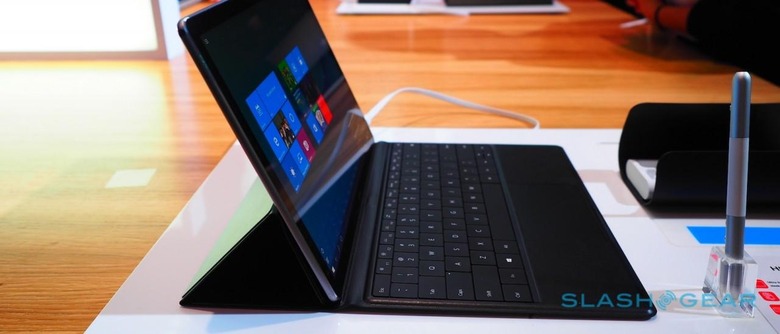 Windows 10 tablets with detachable keyboards are clearly A Thing here at
this week, with Huawei revealing its MateBook PC. Aiming, so the Chinese company promises, to bring about the age of Business 3.0, the super-sleek 12-inch tablet sets the iPad Pro in its sights, but for those who want full Windows app support.
So, you get a CNC diamond-cut unibody wrapped around a 12-inch, 2160 x 1440 touchscreen.
is talking up its panel prowess, too, with an 85-percent color gamut – the company points out the mere 70-percent NTSC color on the iPad Pro and Surface Pro 4 – and 400 Nits brightness.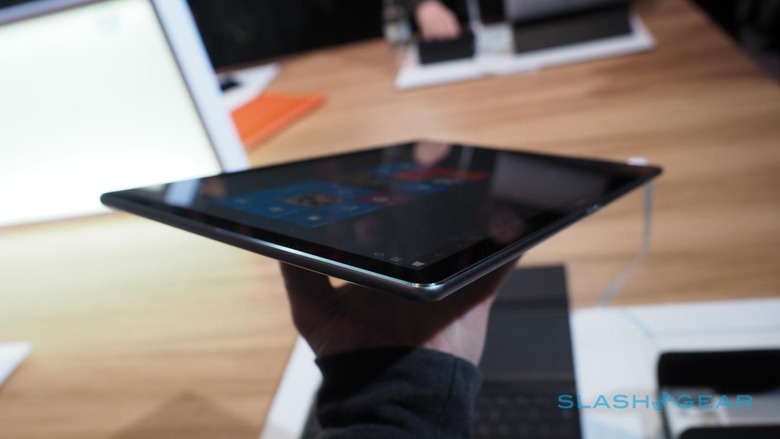 That display gets a tiny bezel, in addition to a digital stylus – dubbed the MatePen – for artwork, and the whole thing is just 640g and 6.9mm thick. That's despite fitting a 33.7 Wh, 4,430 mAh battery inside that, courtesy of optimized circuit and LCD design, and improved audio and video algorithms, Huawei says will keep the MateBook running for a full 10 hours of use.
When you do need to plug in, the charger is more akin to a smartphone charger, just 110g. It'll handle smartphones, too, being 12V/9V/5V auto-adaptive and having support for both USB Type-C and microUSB.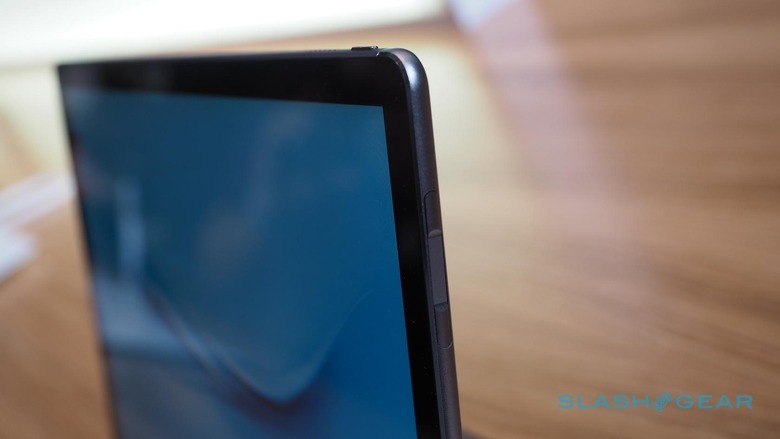 On the side, there's a one-touch fingerprint sensor for login, built into the power button. Huawei has done away with the Ctrl+Alt+Del combo, too, and a single finger-press against the scanner powers up and unlocks the MateBook. Multiple fingerprints can be registered, too, and assigned to load different Windows accounts.
Inside, there's a 6th-en Intel Core m processor, with Huawei offering a choice of dual-core m3, m5, and m7 chips running at up to 3.1 GHz. Cooling is taken car of with an 8-layer conductive structure that relies on passive heat dissipation rather than filling the whole thing full of fans.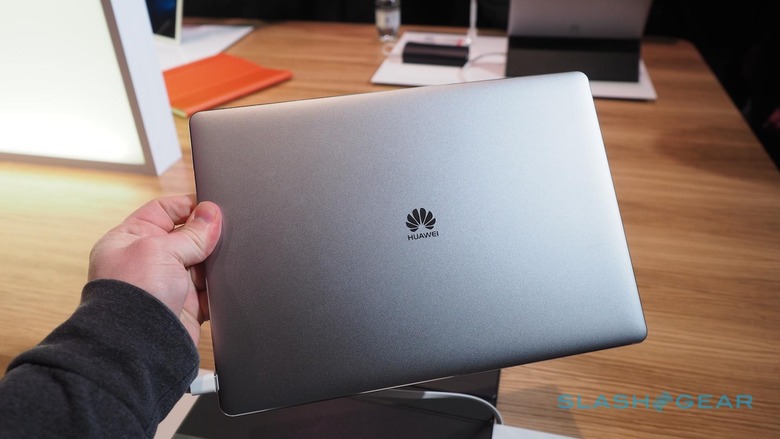 If you've got a smartphone with a hotspot plan, Huawei has an app for one-click hotspot activation from the MateBook, which we've seen Apple do on the MacBook with iPhone control. A smartphone can also be used as wirelessly-connected storage, too.
Audi comes courtesy of dual speakers with Dolby Audio, and there's dual microphones and a camera on the front. An Active Noise Cancellation Headset is also available, which charges from the MateBook itself.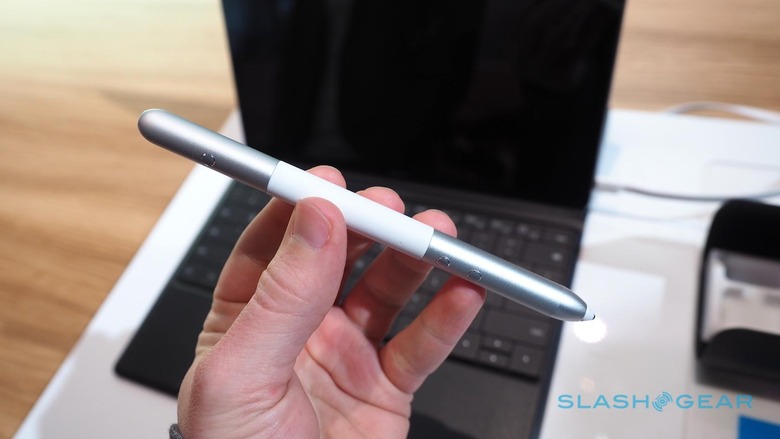 The MatePen has 2,048 levels of pressure, and uses an elastomer tip. That makes for smoother pen-strokes, or so the claim goes. A three-month trial of Autodesk Sketchbook Pro will be included to try to get you hooked. Huawei has also built in a laser pointer and two presentation clicker controls to move through your PowerPoint. It charges via microUSB, and an hour's charge lasts for about a month.
As for the keyboard case, that uses ergonomically-curved keycaps which Huawei claims is more comfortable to type on, and offers a full 1.5mm of travel. It's spill-resistant and has over-current detection.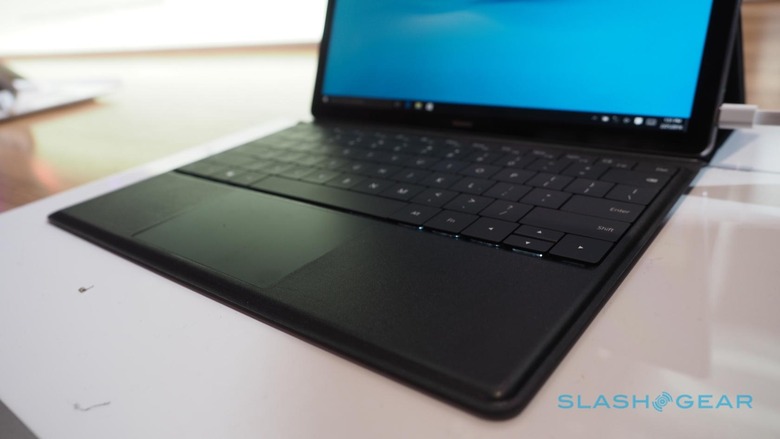 Unlike the Surface Pro 4, the kickstand only supports two angles, either 67- or 52-degrees.
Huawei will offer two color variants – either a black panel with a gray body, or a
white panel with golden body – and four colors for the keyboard cover: black, brown, orange, and beige. There'll also be a choice of Windows 10 Home or Windows 10 Professional.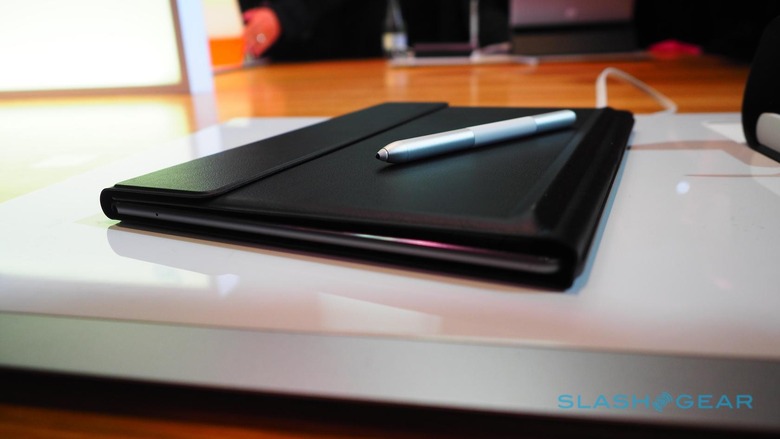 NOW READ: Surface Pro 4 Review
As for accessories, the All-in-One MateDock will have a loop for the pen, plus ethernet, Type-C USB, and other ports. The keyboard will be $129, the MatePen $59, and the MateDock $89.
The MateBook will go on sale "in the coming months" Huawei says, priced from $699 for the Core m3 with 4GB of memory and 128GB of flash storage. Doubling that storage to 256GB will take it up to $839, while an 8GB/256GB Core m5 version will be $999, or $1,199 for the 512GB version. Finally, the Core m7 will be $1,399 for the 8GB/256GB, an $1,599 for the 8GB/512GB.
[gallerybanner p="428154"]