The HTC One M9+ is headed to Europe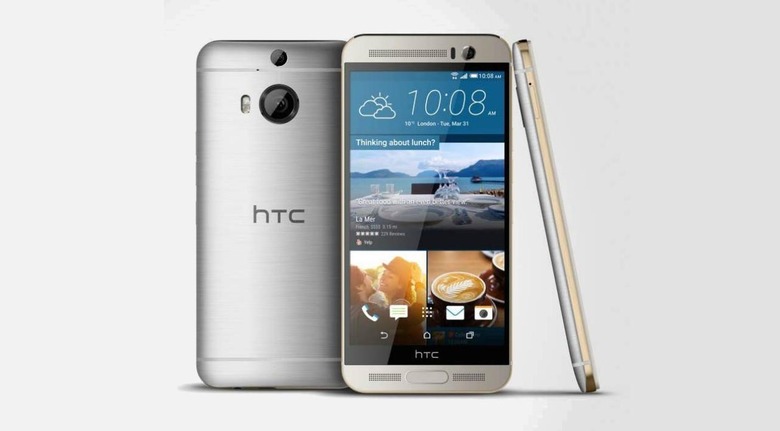 HTC wowed us back in April with the One M9+, only to leave us disappointed once more that the 5.2-inch 2K resolution Android phone would be Asia-only. Now comes the welcome news that the One M9+ is getting a wider release, bringing its 20-megapixel Duo Camera, fingerprint sensor, dual-metal body, and Mediatek Octacore processor to Europe.
If you're at all familiar with the One M9, the M9+ won't come as too much of a surprise. Like its namesake it has an all-metal body – with a choice of two-tone finishes – and runs Android 5.0 with HTC Sense.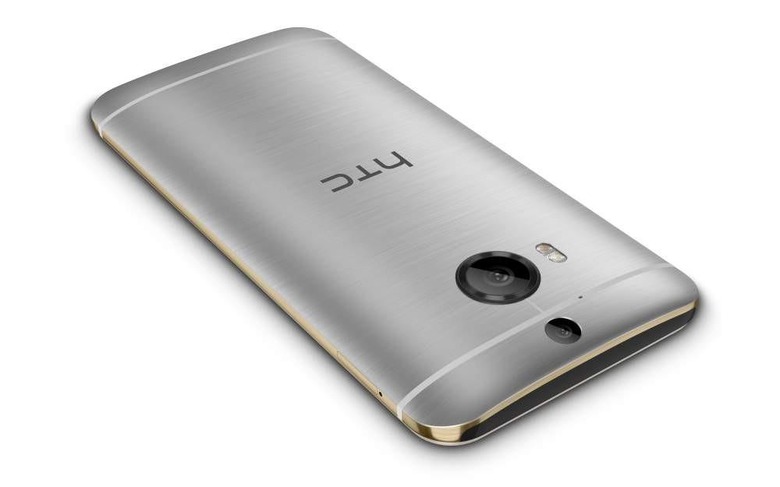 There's LTE and the usual bevy of sensors and connectivity, including WiFi a/b/g/n/ac (2.4/5 GHz), NFC, Bluetooth 4.1, ambient light, proximity, gyroscope and magnetic sensor, and a digital compass.
HTC also includes its BoomSound technology, with front-facing speakers and Dolby Audio, and there's HDMI out, a microUSB 2.0 port, IR blaster, and a headphone jack.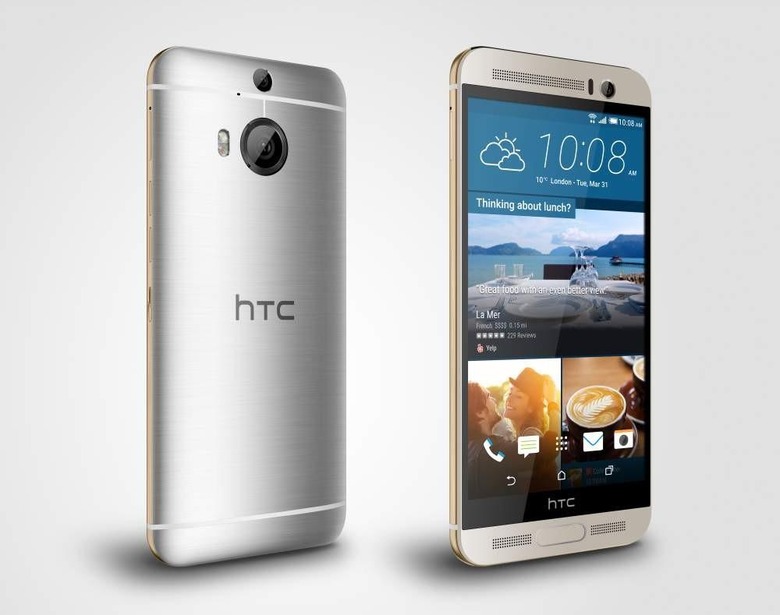 Of course, there are some big differences, too. The screen is 5.2-inches and runs at WQHD or 2560 x 1440 resolution, and the One M9+ clocks in at 150.99 x 71.99 x 9.61 mm and 168g. It's powered by Mediatek's helio X10 octacore processor running at 2.2 GHz, paired with 3GB of RAM and 32GB of ROM.
A microSD slot takes up to 2TB of extra storage, and there's a non-removable 2,840 mAh battery good, so HTC says, for up to 13 hours of 3G talktime or 626 hours of 3G standby.
On the front, the lower BoomSound speaker is split in two, as HTC includes a fingerprint sensor for biometric security. That's something the One M9 was widely criticized for not having, considering both the iPhone 6 and Samsung Galaxy S6 include it.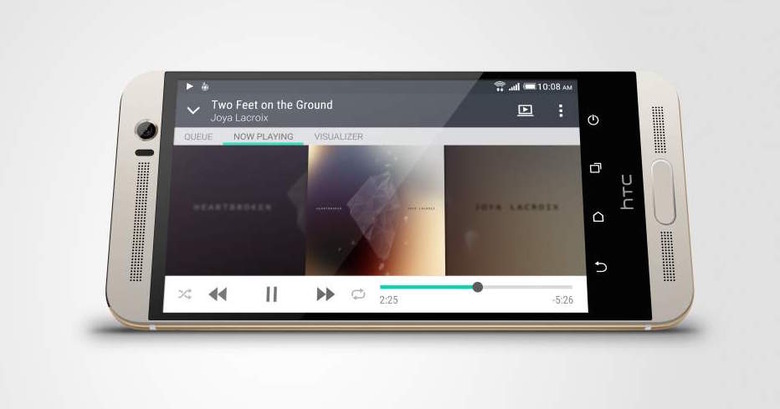 Round the back, meanwhile, there's a 20-megapixel camera but also the secondary "Duo" camera HTC introduced on the One M8 but dropped for the One M9. That allows for various photo-manipulation tricks, like post-shot adjustment of focus and such. The One M9+ can record 4K video, too.
As for the front camera, that's an UltraPixel sensor, good for 1080p video capture.
HTC hasn't said exactly when the One M9+ will go on sale in Europe, nor indeed which countries or carriers it'll be offered in. We'll have to wait for the networks themselves to weigh in on how much the smartphone will cost.
Unfortunately there's still no sign of a potential release date for a North American version of the phone, which leaves the One M9 the current HTC flagship for the US.