The Hobbit: The Battle of the Five Armies trailer is here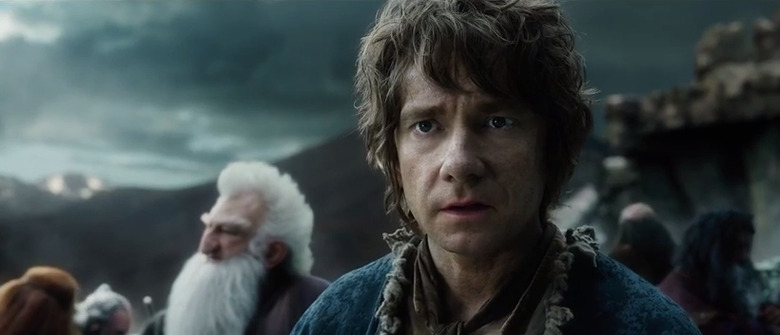 There's nothing like Lord of the Rings to get fantasy fans drooling, and so the first trailer for The Hobbit: The Battle of the Five Armies was always going to set the Comic-Con audience a flutter. Happily Warner Bros. isn't limiting it just to those who strapped on their cosplay and went to San Diego, and now you can see the whole trailer yourself after the cut.
As you'd expect from anything where Peter Jackson is involved, the trailer doesn't spare the tension. Middle Earth's usual population of dwarfs, elves, and monsters are all featured, all ramping up for some serious swordsmanship.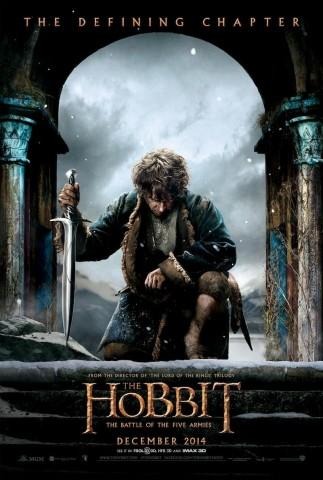 There's also the return of some familiar faces, with Ian McKellen reprising his role as Gandalf, Orlando Bloom as Legolas, and Cate Blanchett as Galadriel. They're joined by Benedict Cumberbatch as Smaug, and of course the huge, glowing red eye of Sauron.
Jackson mentioned during his appearance at Comic-Con this weekend that viewers should expect an altogether darker tone to the new movie, and the preview certainly hints at that. The third part of the trilogy, it sees The Company of Thorin finally reach Erebor, but Smaug is unlikely to give it up willingly.
Meanwhile, there's also a new poster for the movie, which is expected to open on December 17th 2014.
SOURCE Twitter