The Game Awards 2017: Watch all the new trailers here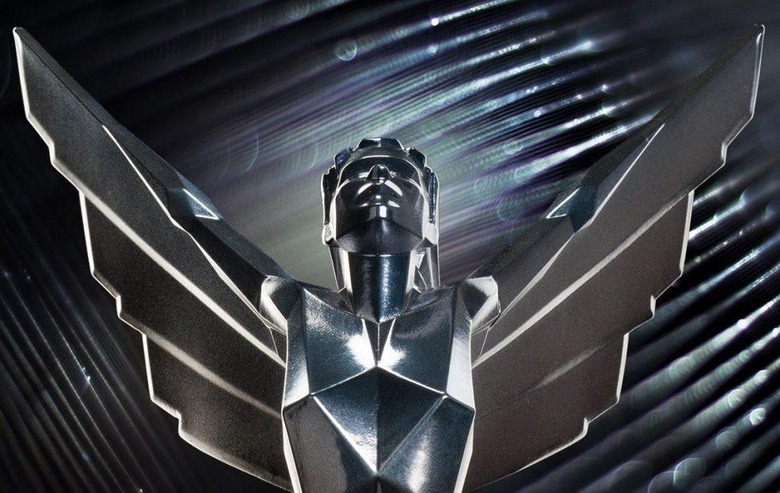 The fourth annual Game Awards were held last night, and in addition to doling out a bunch of awards for pretty much every category imaginable, we also saw plenty of game reveals and trailers. This year seemed to be particularly packed with exciting announcements, and if you missed some, we've arranged all of the trailers here. A handful of them include release dates for upcoming games, so be sure to check out the full list to see if a game you're looking forward to is coming up.
Death Stranding
Death Stranding's extended reveal was quite possibly the biggest part of the Game Awards, aside from the Game of the Year announcement. The trailer gives us a nice, long look at the world Death Stranding will take place in. We're still confused and kind of freaked out, but hey, a Hideo Kojima game starring Norman Reedus has to be awesome, right?
Bloodbourne 2
Here's the thing about this teaser: everyone thinks it's for Bloodbourne 2, but no one knows for sure. The only thing that's certain is that this is a new From Software game, and with the developer taking a break from the Souls series after Dark Souls 3, there's at least a decent chance that this is indeed Bloodbourne 2. In any case, give it a watch and see what you think.
Bayonetta 2
Nintendo continues this trend of porting Wii U games hardly anyone got the chance to play over to the Switch, and we're completely cool with that. Bayonetta 2 is coming to Switch in just a few months, and it'll even include a code for a digital copy of the first Bayonetta. If you like the work Platinum Games puts out and you haven't tried Bayonetta yet, you're definitely missing out.
Bayonetta 3
Nintendo didn't stop at Bayonetta 2, though. We also found out that Bayonetta 3 is in development and will, of course, be exclusive to the Switch. No other details exist at this point in time, but judging from the teaser trailer you see below, it seems like our heroine has found herself in a bit of a pickle.
Soulcalibur 6
It's been nearly six years since the last Soulcalibur game, so this reveal was definitely overdue. This will be the first Soulcalibur game made for modern hardware, and the first to launch for PC in addition to home consoles. The game looks great, but right now it's only scheduled to be out sometime next year, suggesting that we may have a while to wait yet.
PlayerUnknown's Battlegrounds
It was a big night for PlayerUnknown's Battlegrounds. Not only did we get a look at the game's new desert map, Miramar, in the trailer you see below, but we finally learned when PUBG will exit early access and have its launch into version 1.0. That's right around the corner, as Bluehole and The PUBG Company have set a date for December 20, 2017 – just 12 days from now. Beyond that, Miramar is now playable on PUBG's test server, so go check it out for yourself.
Sea of Thieves
We saw a lot of Sea of Thieves back during E3 2017, but during the Game Awards, it finally got a launch date. Those who want to play Rare's latest don't have much longer to wait, as the game with launch on Xbox One and PC on March 20, 2018. If you've ever wanted to sail with your friends in a pirate ship on the open seas, this is definitely the game for you.
In the Valley of the Gods
Firewatch is a highly respected game in the indie scene, so you can bet anticipation for Campo Santo's next game is high. Last night, that game was revealed as In the Valley of the Gods, a first-person adventure game set in 1920's Egypt. The game looks great, and we're excited to find out more about it.
Accounting+
While the name might instantly turn people away, Accounting+ promises to be anything but boring. An enhanced port of the HTC VIVE title that's free-to-play on Steam, Accouting+ is coming to PSVR later on this month. Good luck to those of you who take it for a spin, because you're going to need it.
Vacation Simulator
Another game on the way to PlayStation VR, Vacation Simulator seems a little more laid back than Accounting+. We don't know a whole lot about Vacation Simulator yet, but it's being made by Owlchemy Labs, one of the VR trailblazers with Job Simulator. We'll see it launch next year, with versions for Oculus Rift and HTC VIVE on tap as well.
Dreams
We already knew that Dreams was in development over at Media Molecule, but the trailer that debuted last night gave us a 2018 release window for the game. Media Molecule has been making some excellent titles for the PlayStation family of consoles ever since it was formed back in 2006, and Dreams looks to continue that trend. For now, watch the latest trailer (which is equal parts beautiful and haunting) below.
A Way Out
A Way Out was one of the more interesting reveals at E3 2017. A new game that forces you to play co-op with a friend, A Way Out puts you in the shoes of Vincent and Leo, two friends who are attempting to escape from jail and reunite with their families. Look for A Way Out to land on PC, Xbox One, and PlayStation 4 on March 23, 2018.
GTFO
If you and your friends enjoyed Payday 2, you might want to have a look at GTFO. GTFO is a new four-player co-operative survival game from the creator of Payday 2 that pits you and your friends against a deadly, sometimes horrifying environment. There's no word on when we can expect GTFO to release, but we'll definitely be watching this one closely.
Metro Exodus
Another game we've known about since E3 2017, Metro Exodus is the third game in the popular Metro series. The new trailer that premiered at the Game Awards shows just how brutal life has become in the Metro universe, and shows our heroes as they begin their escape from the Metro in Moscow. We've still got a while to wait until Metro Exodus launches, as it won't be here until sometime in late 2018.
Witchfire
From the creators of The Vanishing of Ethan Carter comes a new title called Witchfire. Billed as a "dark fantasy shooter," we don't know a whole lot about this game yet, but the teaser trailer certainly has us intrigued.
World War Z
Yes, World War Z is getting a video game, late as it may be to the party. The trailer that premiered last night didn't show off much in the way of gameplay, but it definitely had more zombies than you can shake a stick at. Watch for this four-person co-op game to launch next year for PS4, Xbox One, and PC.
Fortnite
Finally, we come to Fortnite, the colorful competitor to PlayerUnknown's Battlegrounds that has been making a name for itself over the past few months. The trailer that premiered last night shows off the game's new 50v50 game mode, which looks utterly chaotic. Fortnite 50v50 is available to play right now, but you better get that playtime in soon, because it's only around until December 17.
Wrap-up
So, there you have it – a whole bunch of premiere trailers and reveals. All of the announcements that happened last night were arguably as big as the Game Awards themselves, with plenty of games to look forward to as we head into 2018. Which game are you looking forward to most? Head down to the comments section and let us know!