EA announces A Way Out, a new game that's entirely co-op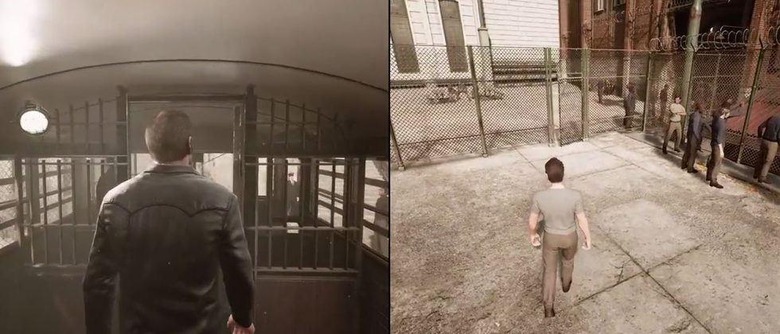 EA's E3 2017 press conference is underway, and though we're seeing a lot of what we expected (sports games, mostly), there was at least one surprise during the show. Brothers: A Tale of Two Sons director Josef Fares took the stage to introduce us to his new studio and that studio's first game, A Way Out. A Way Out seems to be a rather unique game, much like Brothers was at the time, as it'll be a purely co-op experience.
Yes, in an age where most studios want us to play their games online, A Way Out will instead focus on the local co-op experience. Of course, you'll be able to play this game online (it would frankly be a bit nuts if you couldn't in 2017), but Fares would much rather you play the game parked next to a buddy on the couch. In looking at the gameplay trailer Fares shared, it's easy to see why he thinks that.
In the game, you and a friend will play as characters named Vincent and Leo. The game begins with both Vincent and Leo in prison, but it doesn't seem to stay that way for long. The game's follows Vincent and Leo as they break out of prison and attempt to reconnect with their families. You can get your first glimpse at gameplay with the trailer posted below.
We get to see a bunch of different environments in these teasers, so it does appear that Vincent and Leo escaping from prison will just be one part of the game. It's certainly interesting to see a brand new IP that's exclusively co-op, and one has to wonder how well that will perform.
In any case, Fares was certainly excited about A Way Out, and his excitement was contagious. We have quite a while to wait for A Way Out, as it won't be here until early 2018. When it does launch, it'll be available for Xbox One, PS4, and PC. What do you think about a game that forces you to play co-op? Head down to the comments section to let us know, and be sure to check out all of our coverage from E3 2017!