Bayonetta 3 is Nintendo Switch's newest exclusive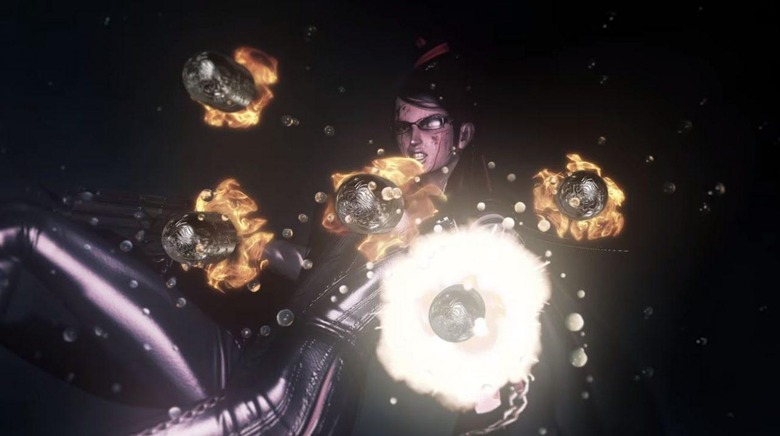 At this point, we can confidently say that Nintendo is the savior of the Bayonetta series. Last night during the fourth annual Game Awards, Nintendo of America President Reddie Fils-Aime joined host Geoff Keighley on stage to announce that the original Bayonetta and Bayonetta 2 are coming to the Switch. That wasn't all he announced, though, as he also had another surprise up his sleeve.
After all, showing up to the Game Awards with just a pair of ports to announce isn't all that great, so Reggie planned ahead and had something else to show the audience: Bayonetta 3. Yes indeed, Bayonetta 3 is in development and it'll be coming exclusively to the Switch.
Unfortunately for us, Reggie only had a teaser trailer to share, but even without much in the way of details, we're sure fans are going to be excited. That's especially true when you consider that Bayonetta 3 wouldn't even exist without the intervention of Nintendo. After the original Bayonetta launched, there wasn't much hope for a sequel until Nintendo stepped in to help Platinum make and publish the game.
The trade-off, of course, is that Bayonetta 2 was exclusive to the Wii U up until the time its Switch port was announced last night. It seems that a similar deal was struck between Nintendo and Platinum for Bayonetta 3, considering the game's exclusivity to the Switch. In the end, we have Nintendo to thank for the fact that Bayonetta still exists as a game franchise, which still feels a little weird given Nintendo's family friendly reputation.
In any case, if you're a die-hard Bayonetta fan, you're going to want to pick up a Switch. At this point, we don't have any idea when Bayonetta 3 will release, but we do know that Bayonetta 1 and 2 will land on the Switch on February 16, 2018. Stay tuned, because we'll certainly be hearing more about Bayonetta 3 soon.