The first Samsung Galaxy S11 leaks are here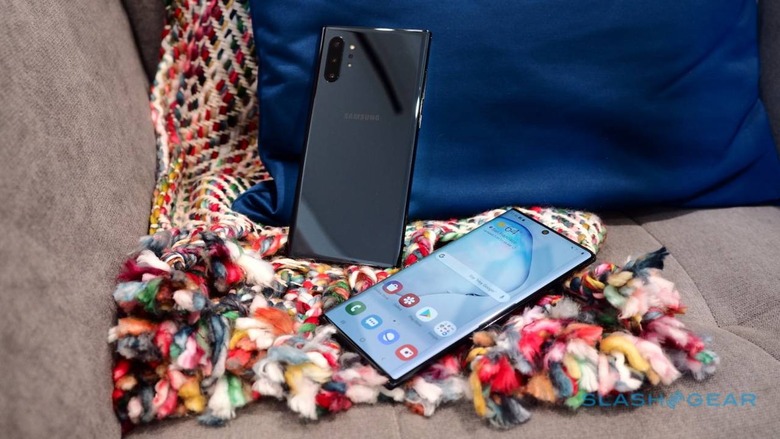 Today we're taking a peek at the first of what'll likely be a long line of teasers, leaks, and rumors about the Samsung Galaxy S11 for 2020. This device will replace the Samsung Galaxy S10 and Galaxy S10 Plus, devices that were first released in March of 2019. In the year 2020, the Samsung Galaxy S11 line of phones will be detailed with colors that expand upon work done on the Samsung Galaxy Note 10 and Note 10 Plus.
The colors apparently being considered by Samsung at the moment for the Galaxy S11 are not particularly surprising. Per a source speaking with SamMobile, the differences between what's offered with the Galaxy Note 10 and what'll come with the Galaxy S11 are few and far between. Samsung "may" even choose to use their "Aura" branding for the shiny, color-changing implementation of layered glass on the backs of these premium smartphones.
Four colors currently under consideration for the Galaxy S11 are Blue, Black, White, and Pink. Not even a single color out of line when compared to the lineup available for the Galaxy Note 10. Cross your fingers that Samsung reconsiders the severe lack of green in that collection. The addition of green would not be a shock, given Apple's newest Midnight Green iPhone revealed this week.
In another rumor posted to Xiaomi (and since deleted by its originator, 科技帽子红色 (Tech Hat Red)) it would seem that Samsung's work with the Samsung Galaxy Fold will inform their decisions made with the release of the Galaxy S11 and S11 Plus. NOTE: Galaxy S11 and S11 Plus is just what we're calling Samsung's next hero phones for early 2019 – as placeholders for their final, official names from Samsung.
Per the tip, the Samsung Galaxy S line won't be left behind when it comes to a more "premiere" or "premium" experience. How that "Galaxy Fold Premier Service" will translate to Galaxy S phones in the future, we do not yet know. It could also be that Samsung ditches these plans before the Galaxy S11 is officially revealed – we shall see!