I can't stop thinking about the Midnight Green iPhone 11 Pro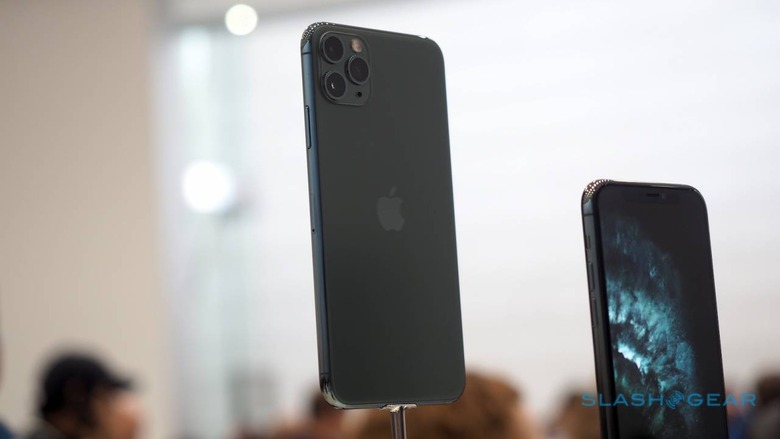 Of all Apple's surprises at its big 2019 iPhone event yesterday, the one I was least expecting was that I'd fall for a dark green phone. The iPhone 11 Pro and iPhone 11 Pro Max proved controversial from the first leaks, the aesthetic balance of including a new triple camera array without making a smartphone look, well, ugly ending up being a very hot topic indeed.
I'm still not sure whether Apple's triangular cluster of cameras on the back of the iPhone 11 Pro works visually or not. I do know that it's much more obvious in the two lighter finishes, Gold and Silver, while darker colors mask the lenses more effectively.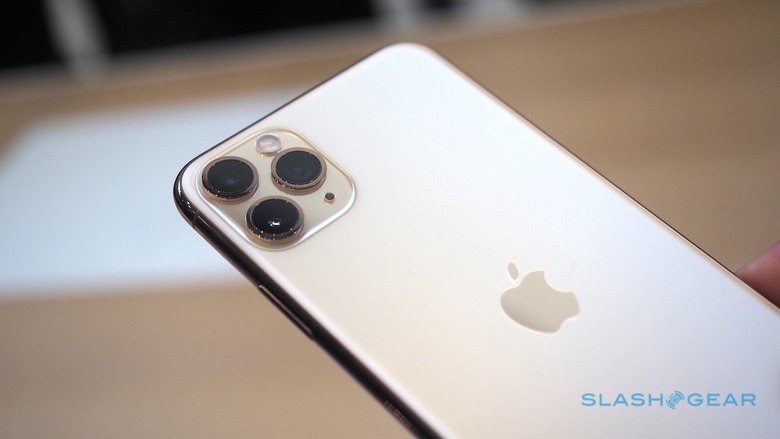 Space Gray was the obvious third finish for Apple to offer, but the Midnight Green iPhone 11 Pro took me by surprise. Apple hasn't been averse to color over the past few years, with last year's iPhone XR offering some unexpected case treatments. They proved divisive too, with the pinkish Coral particularly polarizing.
Already I'm seeing similar conflict over the new Midnight Green finish. Green isn't typically a color you see on smartphones, at least not dark green, nor electronics in general. It's the cellphone finish equivalent of a brown car, perhaps. Silver, white, and black are the typical choices, and if there's a fourth color then it's generally something bright and eye-catching.
In Apple's case that's often left to the PRODUCT(RED) iPhone to deliver, along with a donation to AIDS research. That will be available in the iPhone 11 line-up, but not as an iPhone 11 Pro. At least, not yet, anyway. I'm not discounting the idea of a RED iPhone 11 Pro being added as an extra color option later on in the product cycle.
If you'd asked me at the top of the Apple keynote whether I'd want a green phone, I'd have told you no. Now, though, all I can think about is how Midnight Green is the killer finish for the iPhone 11 Pro.
It's one of those colors that you may need to see in person to understand. The green is subtle, hinting a little at "military camouflage" but not obnoxiously so. Combined with the vaguely milky frosted finish that the iPhone 11 Pro has gained – making it much less slippery to hold, as well as cutting down significantly on fingerprints – it looks somewhat otherworldly, as though it was grabbed from the props basket of a movie from the Matrix or Alien franchises.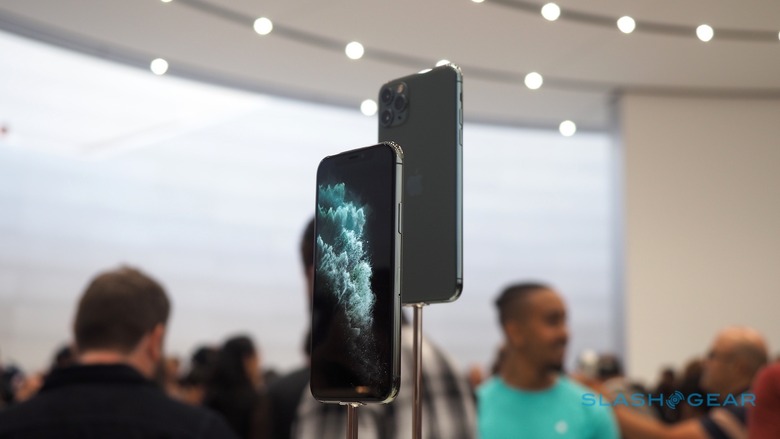 Glass-bodied phones aren't going anywhere, at least not until the technical demands of wireless charging change. That's not going to happen any time soon. I'm glad to see that we're moving away from high-gloss finishes, though; I know a fair few people who have put their shiny new smartphone down on a desk or other surface, only to see it go sliding off and onto the floor.
It does seem a little strange that, a day after Apple's keynote, what's sticking in my mind most is an iPhone color. I should probably be thinking about the triple cameras, or the new A13 Bionic processor, or maybe even wondering whether a "Pro" smartphone that doesn't include Apple Pencil or Smart Connector support warrants the name. If I'm not, does that say something about the big event and the news Apple had?
I'm going to wait until I have more time with the iPhone 11 Pro and iPhone 11 Pro Max to decide whether or not that "Pro" badge is justified. I'll also be curious to see whether the new ultra-wide camera changes my current opinion: I'm usually team-telephoto. What I do know is that, when I finally slip an iPhone 11 Pro into my pocket, I'm hoping it's the Midnight Green.