iPhone 11 hands-on: Narrowing the flagship gap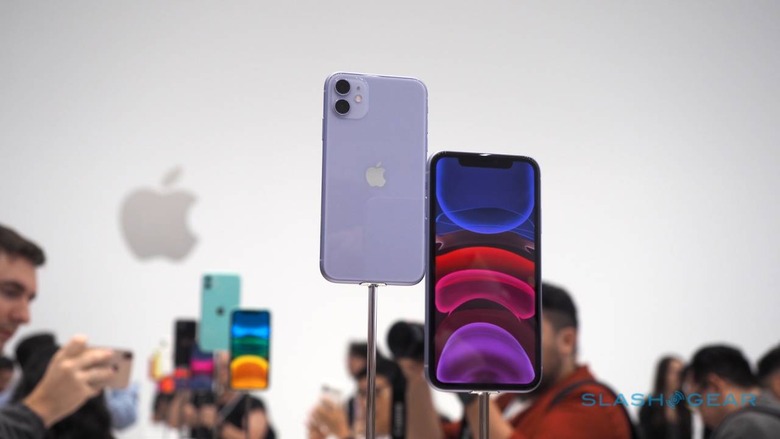 Colorful, more battery life, better cameras... what's not to like about the iPhone 11? It's fair to say its predecessor, the iPhone XR, had a turbulent time at launch: chronically misunderstood, but then going on to be the strongest-selling model in Apple's phone line-up. Now, the iPhone 11 wants to repeat that trajectory.
It starts off well. From the front you'd be pressed to tell the difference between the iPhone 11 and the iPhone XR; you still get a slightly thicker bezel than on the flagship, OLED models, which serves to emphasize the notch a little, at least to my eyes.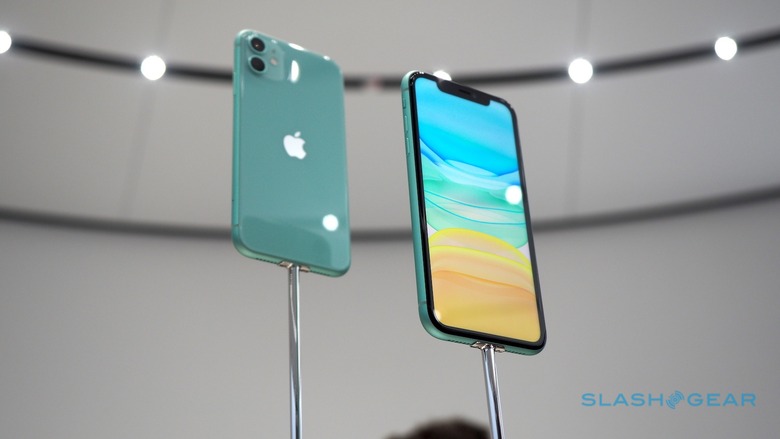 The display itself stays LCD and, unexpectedly, sticks with the same resolution as before: 1792 x 828. I'd expected Apple to bump that up to 1080p by now. Still, it looks good, and by sticking with the same resolution it does help with battery life, I'm guessing. That's apparently up an hour over the iPhone XR. No, you're not getting a 4-5 hour increase like the iPhone 11 Pro, but considering the XR already had some of the best battery life we could remember from an iPhone, it's probably more than sufficient.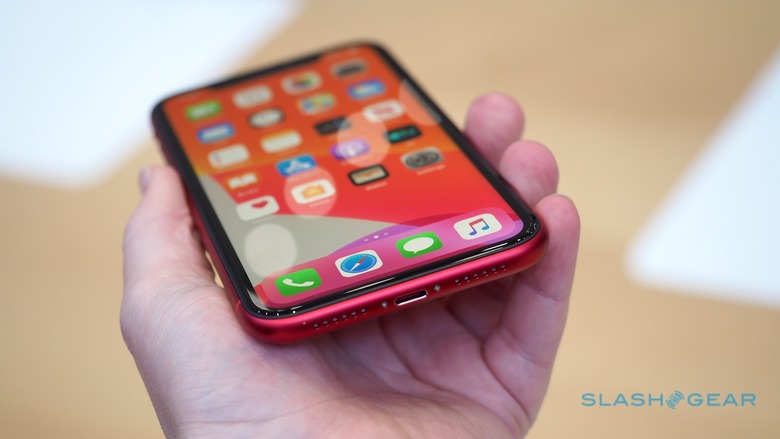 On the back is where the visible changes really kick in. That's where you see the new color options – gone is the controversial Coral, replaced by a new green finish – and the new camera. Bulging out is a dual-camera array, Apple opting to use the same style as it has with the triple-camera on the iPhone 11 Pro, rather than the more minimalist iPhone XS bulge.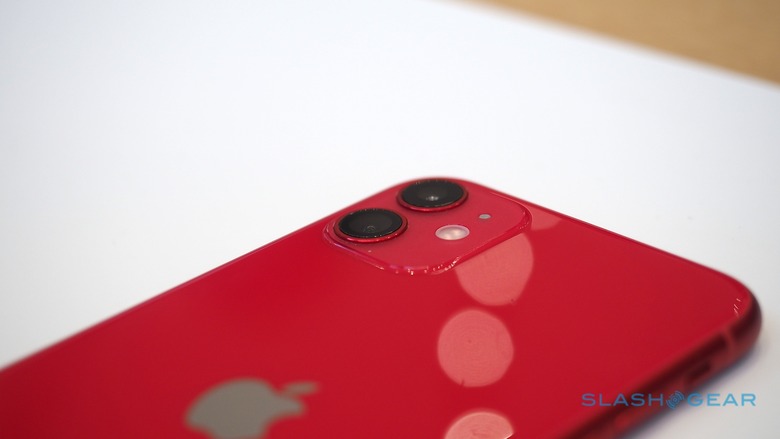 It's going to be the most talked-about aspect of the 2019 iPhones, I can already tell, but I think most iPhone 11 owners will be able to stomach it given they're getting a second sensor. Rather than a wide and telephoto zoom, Apple opted for a wide and ultra-wide. Whether you like that combination comes down to personal preference (I'm a zoom guy myself, but I know plenty of people feel differently) but more importantly it means iOS 13 can now offer a proper portrait mode.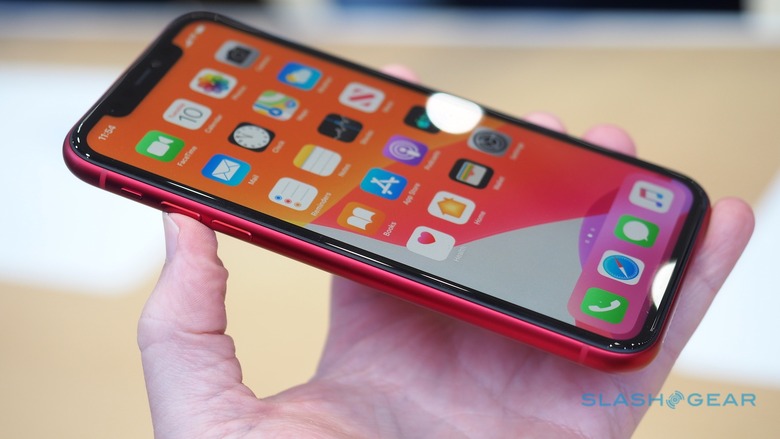 The iPhone XR used software trickery to make its portrait shots. That worked surprisingly well – but only with the right subjects. It was designed to identify human faces, but wasn't able to handle pets or non-human objects.
With two cameras, the iPhone 11 can now do portrait just like its more expensive siblings. I feel like that's a big improvement, and worthy of the camera bulge. Otherwise, you get the same interface updates as on the iPhone 11 Pro – albeit with two zoom buttons, not three – including the easier way to quickly shoot video and burst shots.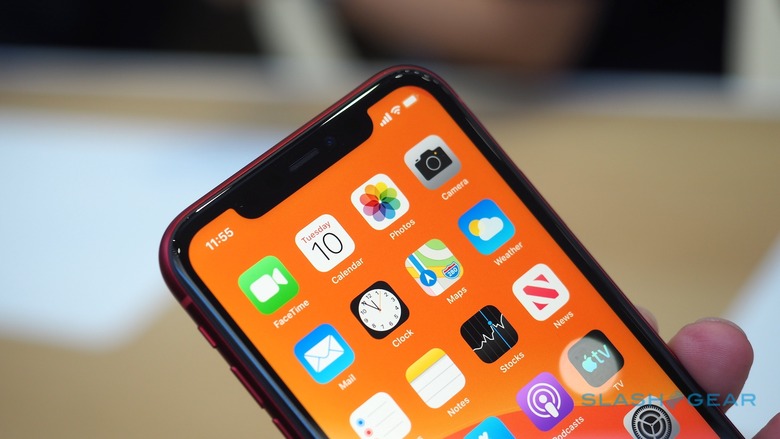 12-megapixel TrueDepth on the front makes for a selfie upgrade, and you can do slow-mo video – or "slowfies" as Apple would like us to call them, and which I pretty much refuse to – that look good, even if the name is wretched. All in all the delta between what Apple's entry-level 2019 phone offers, and what its flagships for this year provide, feels significantly narrower than with 2018's range.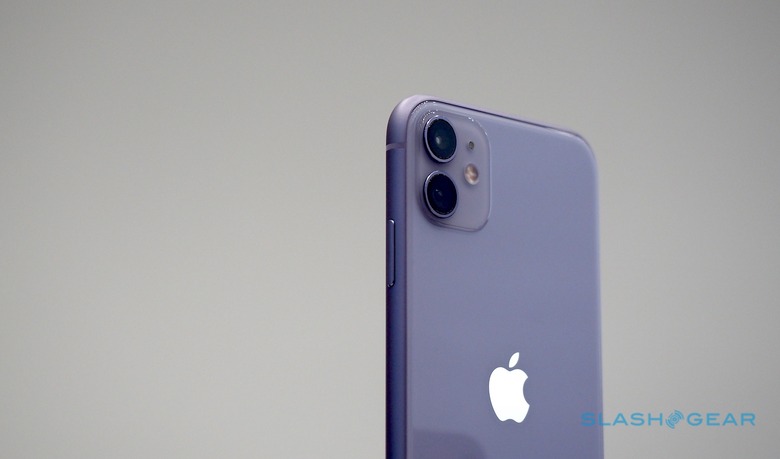 That makes the $699 price for the iPhone 11 a little easier to stomach. No, it's not Pixel 3a levels of affordable, but Apple is keeping cheaper, older iPhones around to sate that demand. I'll be checking out just how well the iPhone 11 holds up in a full review soon.