The Death of Superman Lives: in the wake of Dune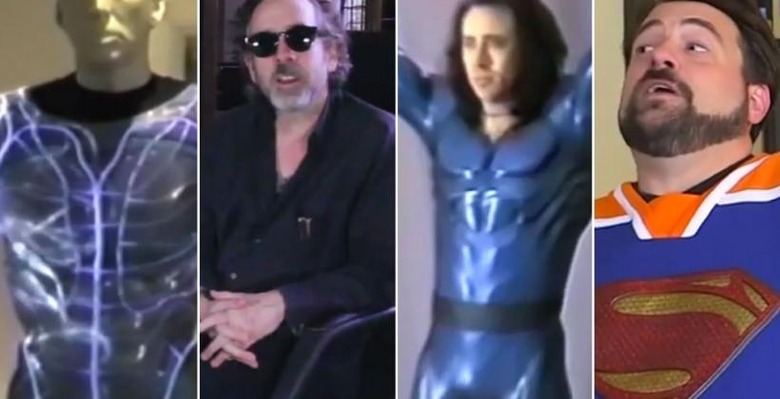 Jodorowsky probably won't be as impressed with what might have been for a doused Superman movie as he is with his own lost Dune, but the premise is the same. "The Death of Superman Lives" is a documentary that'll be bringing to light the short-lived production of the Superman movie that wasn't. The one with Nicolas Cage as Superman.
Nicolas Cage has been in over 70 movies since 1981. Seventy-seven films as an actor, to be exact, making his film career ring in at more than 2 movies a year on average over the past 33 years. Born on the 7th of January, 1964, Cage would have been around 30 years old when Superman Lives would have been being filmed.
This film will have Nicolas Cage – in archive footage only. It'll have Tim Burton, who was set to direct the film, and Kevin Smith, who was writing the film's script.
You'll also find the following:
Producer: Lorenzo di Bonaventura
Production Designer: Rick Heinrichs
Screenwriter Wesley Strick
Costume Designer: Colleen Atwood
Special Effects Supervisor: Steve Johnson
Storyboard Artist: Tim Burgard
Associate Producer: Derek Frey
This film is part of a FanBacked campaign – surprise! It's crowd funded! And like Kung Fury, it's partially finished. They just need some extra cash to push it over the cliff, so to speak.