The CarPlay Compromise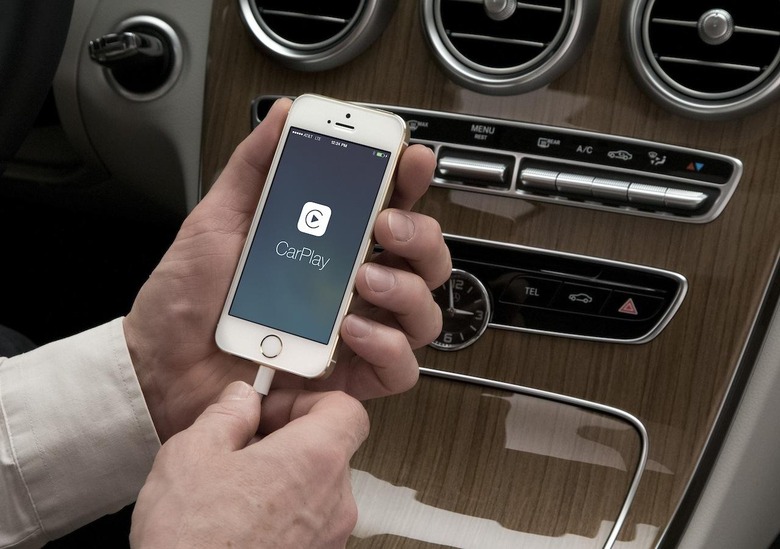 Apple has finally played its first hand in automotive, and while it's not a car with an Apple logo on its hood, CarPlay could eventually be an even bigger deal. That's not the case today, however. CarPlay still feels like a beta, perhaps more so than Siri ever was at launch, and if Apple is to take it from there to establishing the sort of ubiquity of the iPhone, it has a significant challenge ahead.
CarPlay, in its initial form, is a compromise. While it may look like iOS baked into the center console, in fact it's merely a video feed pushed out from the iPhone 5s or iPhone 5, and a return feed of what buttons and controls the driver is pressing.
First impressions of the system, as demonstrated by Ferrari, Volvo, and Mercedes-Benz, have been mixed. They've also demonstrated the scale of the challenge Apple – and others, like Google – faces, working with multiple very different manufacturers, a broad range of in-car hardware, and the looming threat of much tougher driver-distraction legislation.
Many had hoped Apple would bring its consistency and user-friendliness to dashboards, ousting things like Ford SYNC and Mercedes COMAND in the process. In fact, CarPlay isn't really integration, it's overlay. There's a small amount of meshing with the car's own hardware – the steering wheel controls, for instance, and the speakers – but in practice you live within CarPlay or within the vehicle's infotainment system.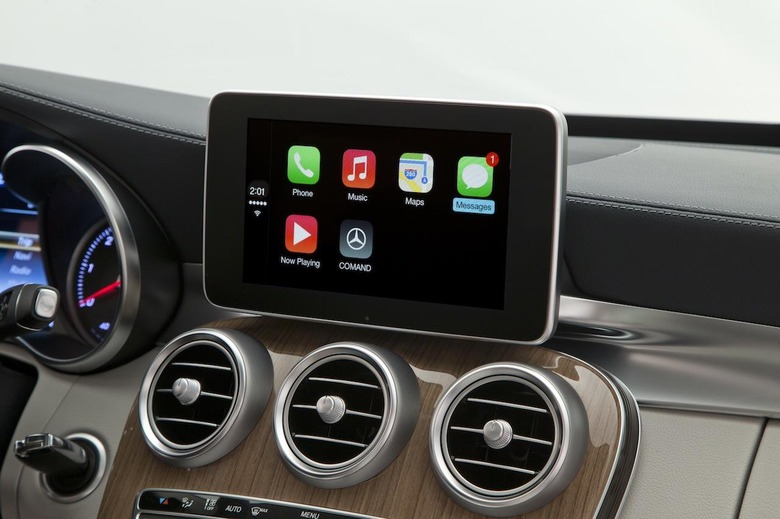 The impact of that hardware on what will be seen as an Apple user-experience can't be underestimated. Volvo's implementation has seen praise for its responsive capacitive touchscreen, and the way Volvo has framed the iOS display with its own graphics for commonly-accessed features like air conditioning and heated seats, offering the best of both worlds.
In contrast, Ferrari opted for a resistive touchscreen, while Mercedes' display – mounted high up on the dashboard – isn't touch-enabled at all. Instead, it's controlled via the scroll wheel Mercedes' own COMAND system relies on.
Variation in input method is only the surface layer Apple faces; the part you see before you get to the underlying hardware issues of hundreds of suppliers offering many different components. Apple had the choice of either trying to build something at that low-end – an ambitious challenge even if the car manufacturers themselves were willing to open up their labs to the degree that would require – or of taking the more generic route it has opted for.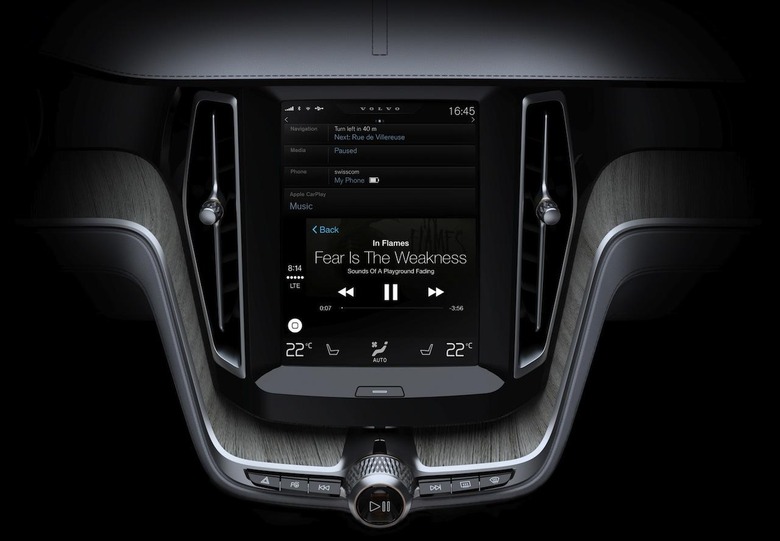 The battle for the dashboard – something we've written about before – pits Apple, Google, and the other technology firms against a wary industry. The car companies know they can't refuse to engage, just as they had to embrace media and hands-free connectivity for iPhones and Android devices: their consumers are signaling an increasing demand to better integrate their lives as they exist on smartphones and the car they drive.
Some will do that in strategic ways, like Volvo (though there's no guarantee that the new XC90, the first of the company's cars to get CarPlay, will do it exactly like the Swedes' concept shown off this week). Others are hedging their bets, like Mercedes, with a foot in every camp: supporting CarPlay, committing early support to whatever Google's Open Automotive Alliance delivers, and still pushing its own system for everyone else.
There'll be some hold-outs, but how long they can withstand the inevitable pressure to conform remains to be seen. We're still some way from that but, for all it's imperfections and beta-style rough edges, CarPlay signals the way consumers are leading. Whether these first-generation attempts at melding big smartphone brands with dashboards will actually satisfy once drivers are behind the wheel, however, remains to be seen.