Volvo and Mercedes demo Apple CarPlay: WiFi link incoming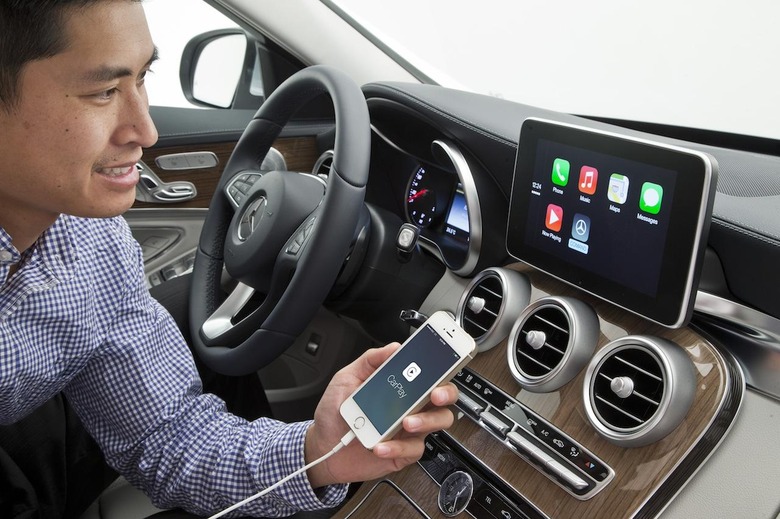 Volvo has demonstrated Apple's CarPlay in action, as well as confirming that a wired connection won't be the only way to hook up an iPhone to your dashboard. Although CarPlay will initially require a physical link via Lightning cable between iPhone and infotainment system, Volvo says that "in the near future" there'll be a WiFi option for wireless use. Meanwhile, Mercedes-Benz has revealed a batch of its own screenshots showing CarPlay running on its cars.
CarPlay basically sends an H.264 video feed from the iOS device to the dashboard's own display – in Volvo's case a portrait-orientation panel that can simultaneously show both Apple's information and Volvo's own UI for things like heating and ventilation. In return, the touchscreen feeds back touch data to the iPhone or iPad.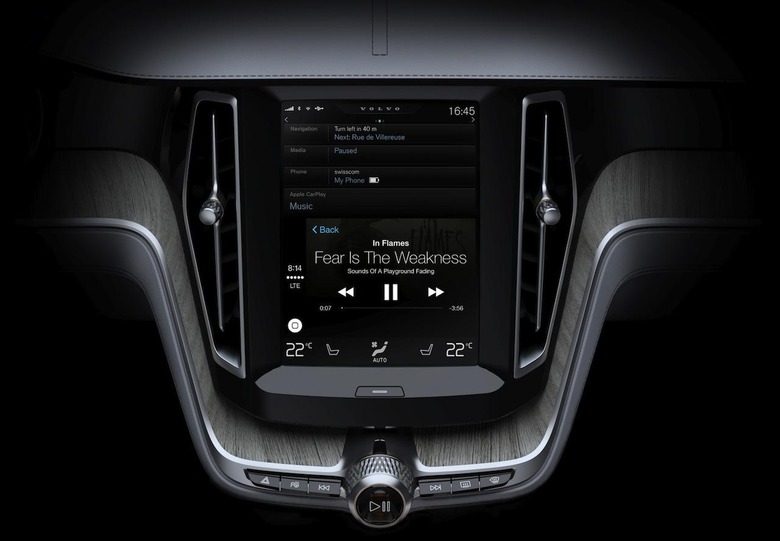 Volvo will first offer CarPlay on the new XC90, which is expected to be revealed later in 2014. That will also mark a switch to the company's Drive-E engine architecture, which uses different combinations of superchargers and turbochargers to deliver V6- and V8-style performance from a smaller, four-cylinder powerplant. Hybrid versions are also planned.
CarPlay will include basic functionality, such as calls, messages, music playback, and navigation through Apple Maps. However, it will also allow for third-party apps to be operated, with Spotify already confirmed
for inclusion.
Meanwhile, Mercedes-Benz has also been showing off how CarPlay will look in its vehicles, with a more traditional landscape-orientation display instead. There, CarPlay dominates the entire screen, and can be controlled by the existing scroll controller in the center console.