The Bugatti Chiron just smashed an incredible speed record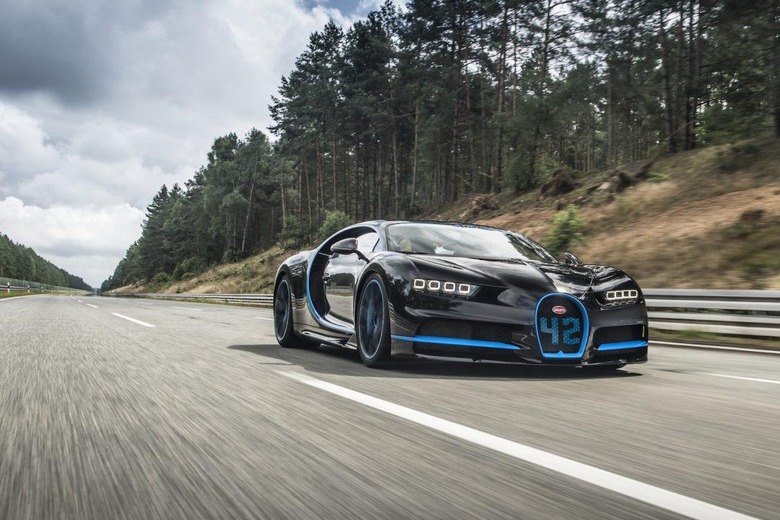 The Bugatti Chiron was always going to be fast. An 8.0-liter W16 engine with almost 1,500 horsepower will guarantee that, after all. However, we didn't realize just how quick it would be, something Bugatti has now established with a record-breaking speed test.
It's a fairly straightforward challenge, as such things go. Point your car of choice in a direction where there's plenty of empty track ahead, floor the accelerator until you hit 400 km/h (249 mph), and then hit the brakes until the car is back to a standstill. Then, when you've got your breath back, check how long it took you both in seconds and overall distance traveled.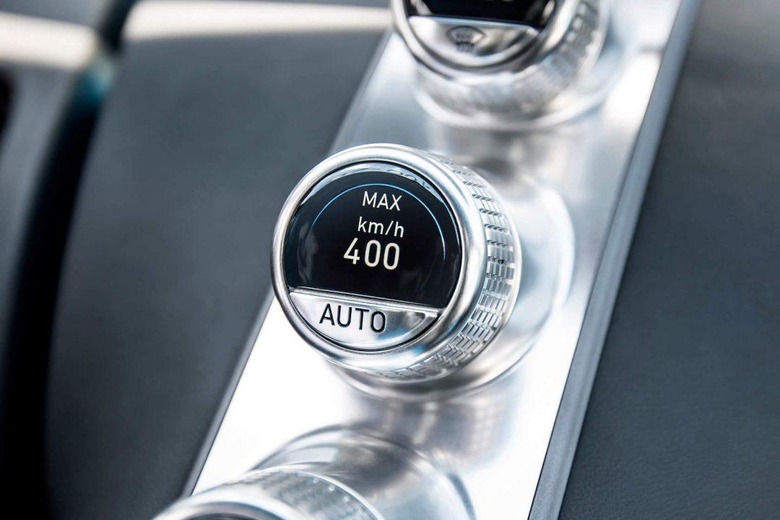 In the case of the Chiron, it took a mere 41.96 seconds to go from a standstill, to 249 mph, and then back to a full stop. That, Bugatti points out, is the fastest time ever reached and officially measured for a production vehicle. SGS-TÜV Saar was on-hand to do the verification, while famed Formula 1 driver Juan Pablo Montoya was behind the wheel.
During that time, the Chiron traveled 3.112 kilometers, or 1.93 miles. Montoya relied on the car's Launch Control system for the cleanest getaway, which spin the Bugatti up to 2,800 rpm and then pushes full torque through all four wheels. Traction control, meanwhile, does its level best to keep the wheels from spinning ineffectually.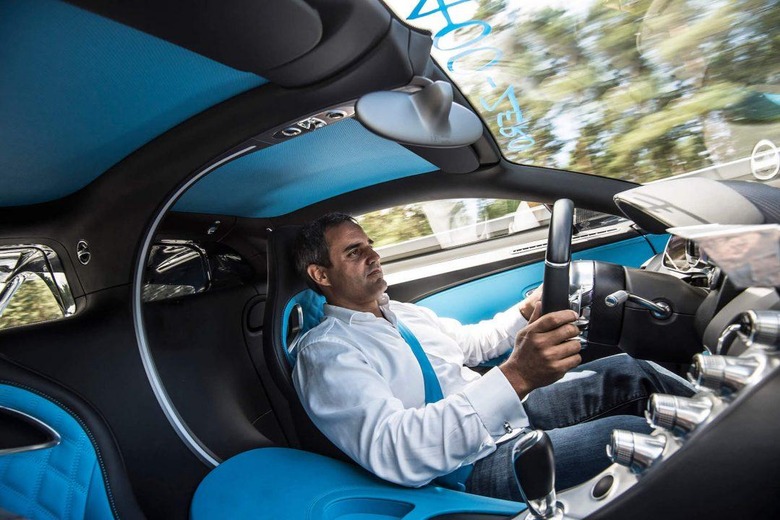 Although the Chiron has four turbochargers in total, Bugatti doesn't employ them all from the outset. At launch, only two are active, taking care of any low-end turbo lag. At around 3,800 rpm, the other two come online for full power.
It took 32.6 seconds to reach 249 mph. Then, carbon ceramic brake discs are hauled upon with special titanium pistons – eight at the front and six at the rear – while the rear wing flips up to 49-degrees to act as an air brake. Montoya experienced roughly 2g forces during that, as the Chiron took 9.3 seconds to come to a halt.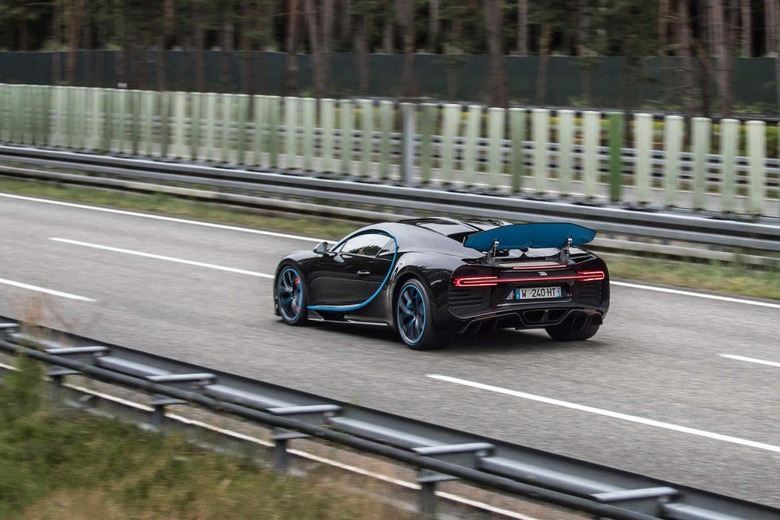 Come 2018, Bugatti intends to put the Chiron through its top speed paces. The goal is to beat the Veyron 16.4 Super Sport's 2010 record of 431.072 km/h (267.86 mph), and cement the Chiron's place in the record books.
Still, even without that achievement it seems sales haven't been slow. 300 orders for the Chiron have been placed, with Bugatti only intending to produce 500 cars overall. Base price is an eye-watering $2.7m.