The Batman 2020's Batmobile is straight outta Mad Max!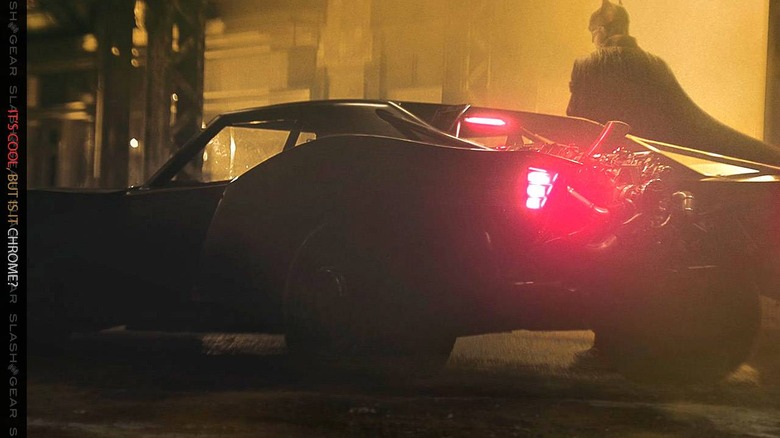 The next Batmobile was revealed today by Matt Reeves in a series of photos from front, back, and left side. This is the closest we've gotten to The Batman so far, besides details on who'll be in the cast. The only other real look we've gotten at The Batman so far is a teaser trailer with a glimpse of the Batsuit – with nothing too particularly amazing going on in bit of action.
In this latest reveal, we see the machine-centric, cut-down, angular look of the Batsuit is carried over into Bruce Wayne's vehicle. This vehicle might remind you of another famous bit of movie-centric automotive: The Last of the V8 Interceptors!
🦇🏎 #TheBatman pic.twitter.com/qJFNprk1ut

— Matt Reeves (@mattreevesLA) March 4, 2020
In an unlikely bit of happenstance, this "The Batman" movie features a second, more clear connection to Mad Max. Zoe Kravitz is part of The Batman as Selina Kyle, aka Catwoman.
Kravitz was one of the main characters in the greatest Mad Max movie of all – 2015's Mad Max: Fury Road! It was in that film that Kravitz played "Toast the Knowing", one of The Wives, the unlikely few that escaped from the vile clutches of Immortan Joe!
These two titans of pop culture history, Mad Max and Batman, have crossed paths more than a couple times. Mad Max and Batman have two of the most fantastical tricked-out and/or iconic rides in the history of visual storytelling – it had to happen! If you'll look below, you'll find a classic bit of fan art by Zeustoves.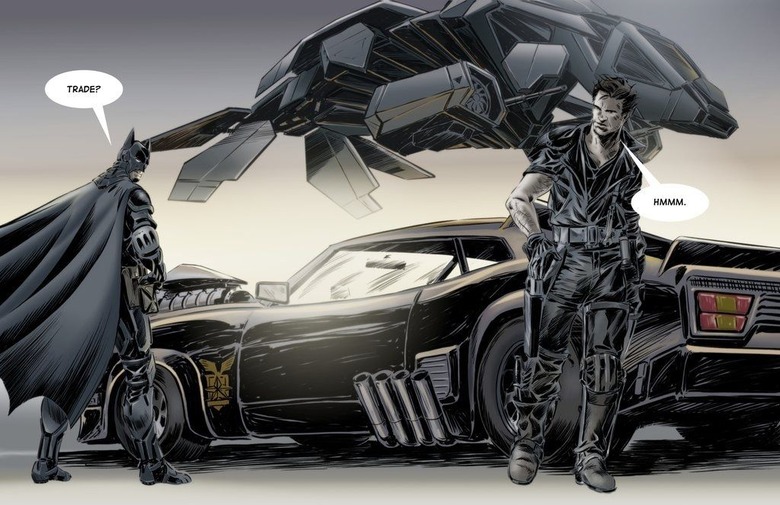 The Zeustoves image above shows an iteration of Batman offering to trade a Batwing flying vehicle for the classic Interceptor. More connections can be seen below!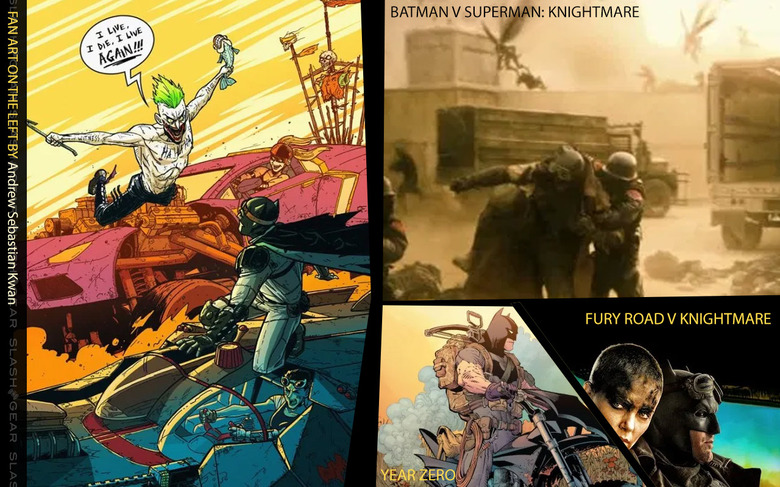 In the movie Batman V Superman, there's a single scene that's more entertaining and fantastically epic than the entire rest of the story. This entire segment (and this version of Batman) is lovingly called the "KNIGHTMARE". Here we see a future that could be – or a future that WILL be, depending on your interpretation... also very much like Mad Max!
The inspiration from Mad Max is clear. Now, if only we can get the creators of this newest Batmobile to admit that it was made to look like the refurbished ride of Max!